For immediate release ‐ July 31, 2019
Education, Education and Business Editors
Contact: Jessica Wackes, 919.707.9850. Images available upon request
By Beth Cranford, Coordinator for the Windows on the World, and Jess Wackes, PR & Marketing Coordinator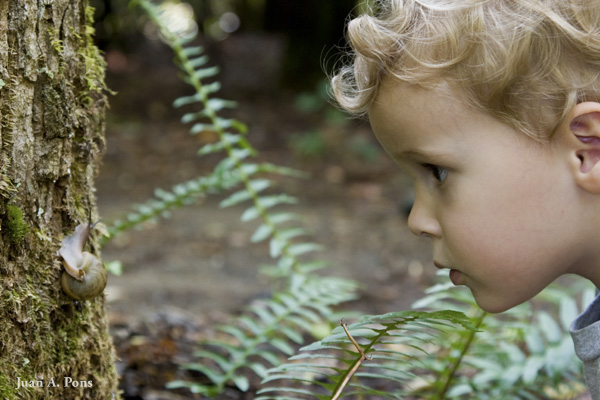 Let's get outside!
It's summertime, that sunny season of warm air and wide awake nature that poets across time have written about. It's time to get yourself and your family outside to enjoy it! Take A Child Outside Week is September 24 through 30, so now's an excellent time to think about great outdoor activities. Stumped? The Museum has dozens of excellent activities, including events at Prairie Ridge like Nature Stories and Nature Playdays!
Beth Cranford, Coordinator for the Windows on the World here at NCMNS, shares the importance of getting outside this special week and as often as possible. Beth is often found leading important educational activities at the Museum, like teaching children with live animals or reading stories in the Windows on the World theater. While she has experience teaching all ages both inside and outdoors, she is new to parenting and learning new things every day from her son:
Fresh perspectives from a new mom
"There are so many things mothers (and other care-givers) do for their children, and there's an even longer list of all the things we're told we should be doing. While that list of things we should or shouldn't do is incredibly long, it's our job to figure out what matters the most and how to make it happen.
As an early childhood environmental educator, a top priority of mine is getting my child outside as much as possible. I also realize that some parents don't have the experiences or resources I do for making this happen. The goal of this blog post is to share my experiences, both successful, and not, so that we can learn together about outdoor parenting.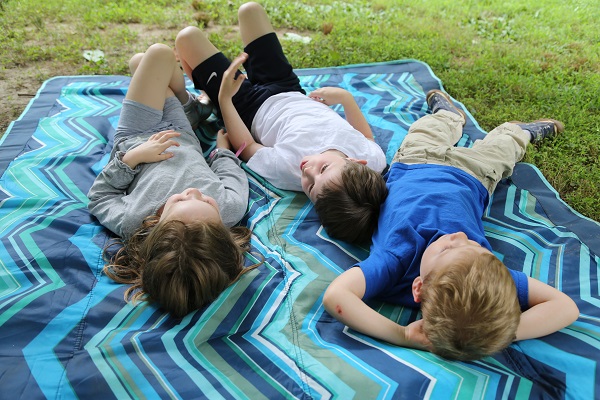 Children lounge on a blanket under a summer sky.
How the outdoors is beneficial
If you haven't already read about the benefits of children spending time outside, here are a few links to get you started:
Infants who spend time outside in the afternoon generally sleep better at night. What parent doesn't need that? Article: "The relationship between daytime exposure to light and night-time sleep in 6-12-week old infants"
Experiences are more beneficial for forming relationships than material objects (new toys), with nearby experiences being as beneficial as big trips. Article: "There's a science to gift giving"
An overview of how outdoor experiences are beneficial for children's health from the Children and Nature Network includes benefits to vision, vitamin D levels, birth weight, reduced risk of obesity and improved relationship skills. Infographic: "Nature Can Improve Health and Wellbeing" (PDF)
We really need a movement to 'Take a Child Outside Every Day,' or at least to 'Take a Child Outside Once a Week,' however the logistics of coordinating partners worldwide for daily or weekly activities are daunting. With this in mind, the NC Museum of Natural Sciences focuses on getting parents, from September 24-30 annually, to simply "Take a Child Outside." By facilitating outdoor time for one week, we hope to give adults ideas, resources, and support to initiate ongoing outdoor experiences.
I'll be extending the Museum's support by sharing my experiences and ideas as well as answering your questions year-round.  Look for future posts from me and feel free to contact me with your concerns and questions via beth.cranford@naturalsciences.org.
Your partner in getting kids outside,
Beth Cranford"
---
For more information about our upcoming activities, conservation news and ground-breaking research, follow @NaturalSciences on Instagram, Twitter and Facebook. Join the conversation with #visitNCMNS.