For immediate release ‐ October 24, 2019
Art, Education, Entertainment, Features editors
Contact: Jessica Wackes, 919.707.9850. Images available upon request
by Jon Pishney, Head of Communications. Facilitated by Jess Wackes, PR & Marketing Coordinator. Photos by Karen Swain, Web Editor.

More times than I can tell, I've heard visitors say that our Museum is so big they can't see everything in one day. I've been working here 16 years and I still run across things that I've never seen before.
With that in mind, I asked Museum staff to highlight a few of their favorite things to serve as a unique guide for anyone from newcomers to regulars. The "results" are in, and this week, we're sharing staff favorites in the Nature Research Center. We'd also like to hear from you!
If you'd like to share your favorite thing in the Museum, Tweet at us or share it on Instagram tagging @naturalsciences or #visitNCMNS!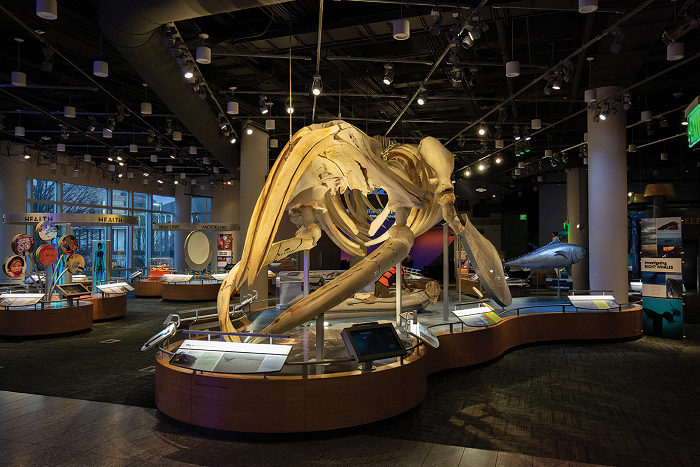 Researching Right Whales (1st floor)
"So many exhibits talk about animals as a species, reducing thousands of individuals to bare basics and generalities that apply to all of their kind. But Researching Right Whales presents the story of an individual animal, nicknamed Stumpy, which allows the visitor to empathize first and apply general lessons second. People generally associate size with strength, so this huge whale should be invulnerable, but the exhibit shows how fragile they are, both as individuals and as a species." – Wendy L.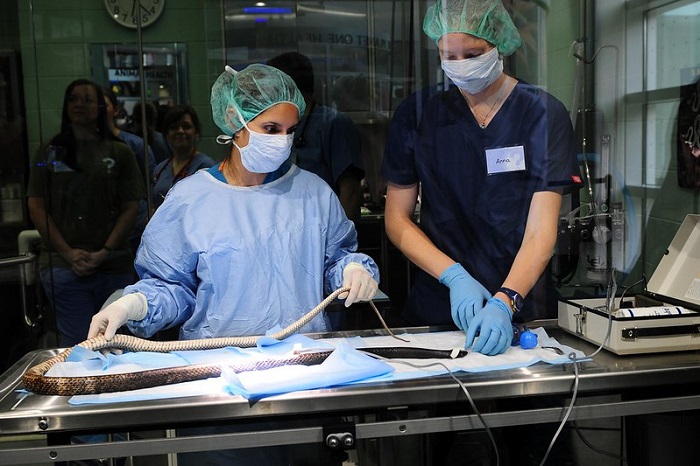 "This is my favorite exhibit because of the opportunity for visitors to interact in-person with vets, vet staff and students. People of all ages and backgrounds visit the Window and can get immediately engaged with whatever procedure is going on, from a physical exam on a fish to a cancer mass removal surgery on a snake. They can ask questions — and experience veterinary procedures from a few feet away — that they could never experience any place else. Many visitors stay for 2 hours at a time. There are even regulars (kids to adults) that come every week." – Dan D.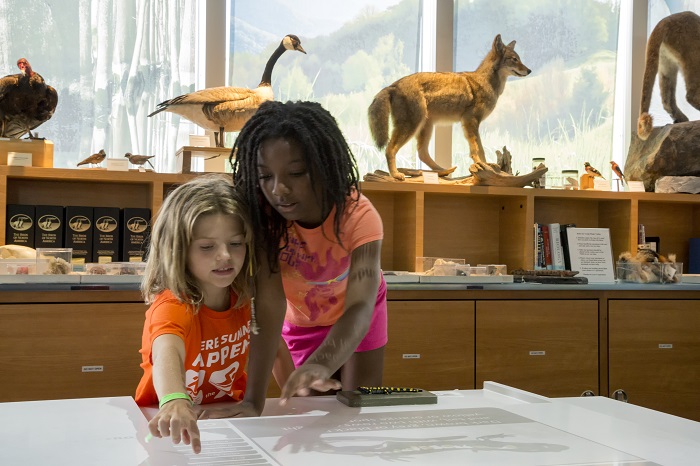 "This room makes all the artifacts and specimens, that are typically behind barriers at most Museums, accessible to everyone. How cool is it to touch real animal pelts, meteorites, fossils, etc. with expert staff members on hand to answer any questions?" – David W.
Want to take a virtual tour of the Naturalist Center, complete with interactive drawers and videos? Check it out!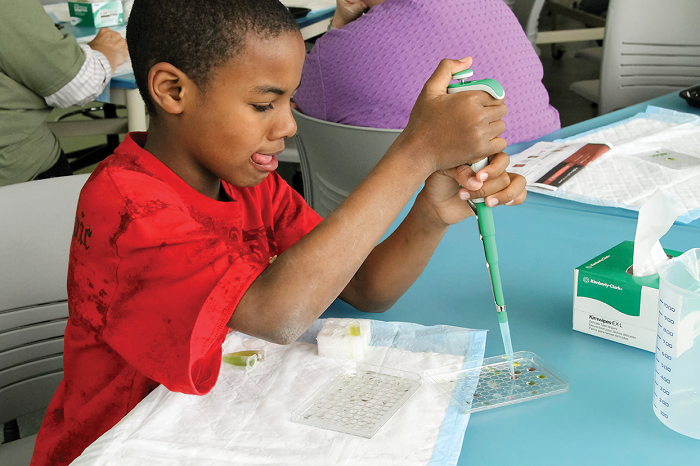 "I love how interactive it is and the experiments show you what you would be doing in careers that are available in that field and how they operate! Not to mention that micropipetting is so soothing and relaxing!" – Alisha D.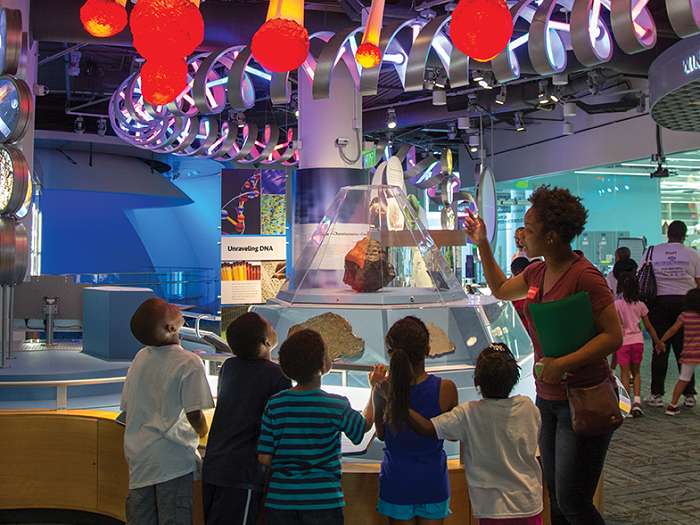 "My favorite exhibit/specimen(s) in the Museum are the meteorites that the public can touch, like the big chunk near the Astronomy Lab. That thing is 4.5 BILLION years old, a remnant of the formation of the solar system when gas, dust and debris was just beginning to clump together into the planets we know today." – Chris S.
Want to know about staff favorites in other parts of the Museum? Read about our top 7 picks in this blog, "7 Staff Favorites at the Museum, NEC Edition"!
---
For more information about our upcoming activities, conservation news and ground-breaking research, follow @NaturalSciences on Instagram, Twitter and Facebook. Join the conversation with #visitNCMNS.