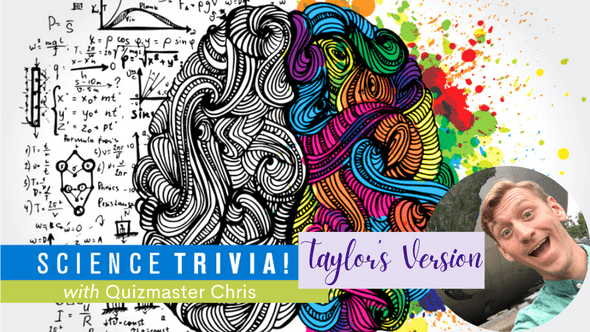 It's a special edition of trivia, we're calling Virtual Trivia Tuesday (Taylor's Version)! That's right. It's a Taylor Swift-themed edition of interactive science trivia online! Questions will feature a mix of science and science-related Taylor trivia. Whether you're a Swiftie or just like science, there will be something for you at this special night of Virtual Trivia Tuesday. Join the livestream event on YouTube by registering below.
INSTRUCTIONS FOR PARTICIPATION
After you register, you will need two browser windows or two devices to play: one for the livestream where you will receive the questions and one to select your answers within the Kahoot Quiz platform.
To watch the livestream and follow the questions, go to the YouTube link we will email you when you register.
To play along and receive a score at the end, go to http://kahoot.it
ON KAHOOT
Enter the game PIN, which we will give you on the YouTube screen once we go live.
Click "Spin" to receive a username.
Spin again for a different username or click to join the game.
Select the correct answers or type in your answer as the question requires.