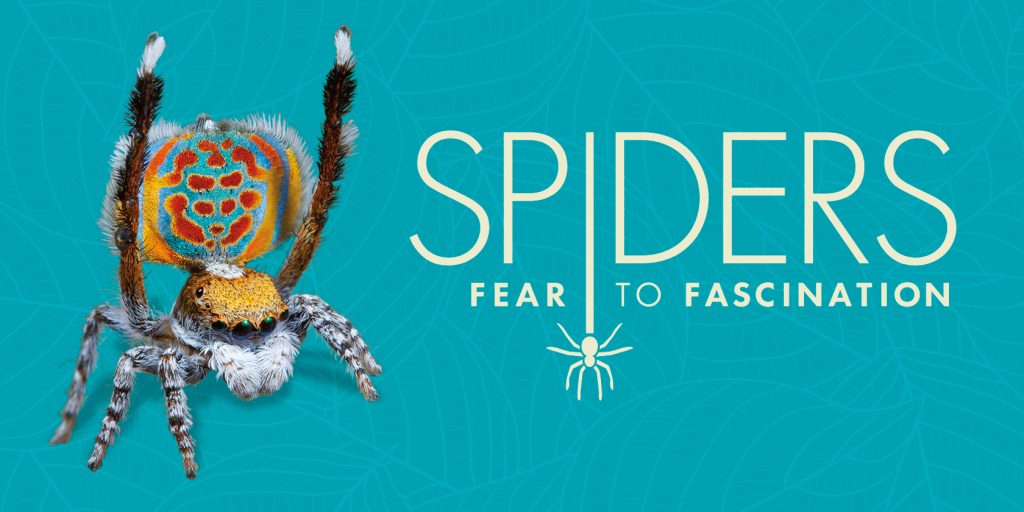 Did you know spiders can swim, jump and even "fly" hundreds of miles? "Spiders: Fear to Fascination" spins an immersive tale for guests, revealing how this incredibly diverse group of animals has evolved and survived for 300 million years. More than 250 live and real specimens (from the Trinidad chevron tarantula to the Australian golden huntsman spider) plus interactive virtual elements let you get closer than ever to some of the more than 48,000 known spider species.
Members will have the opportunity to meet Dr. Linda Rayor, a professional arachnologist and faculty member in the Department of Entomology at Cornell University. Dr. Rayor consulted on the development of this exhibit, including designing the live animal habitats, training staff on animal care, and the collection preservation, and display of delicate North American spiders seen in the exhibit. Learn from the experts about the fascinating world of spiders and get a sneak peek of the exhibition before it opens to the public at this member-exclusive event.
Join us on June 16; the exhibition will be open from 6pm to 9pm.
Current membership and preregistration required.  Recommended for all ages. Not a member yet?  Join today!
SOLD OUT