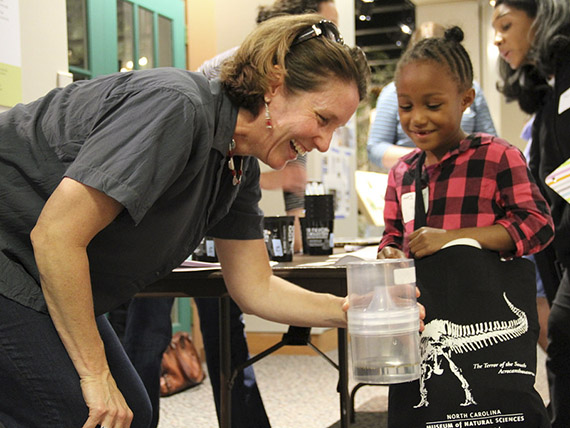 This year our annual SciREN Triangle Networking Event and Museum Open House will continue to be a VIRTUAL information exchange night just for educators! This live, online event will feature local scientists, Museum educators, and partner organizations showcasing their lesson plans and resources/opportunities in a relaxed environment. Learn about new virtual programs and field trips, outreach programs, and professional development opportunities. Through a partnership with SciREN (Scientific Research and Education Network), meet local scientists ready to distribute curriculum-centered lessons based on their current research! This is an excellent way to rejuvenate teaching methods, integrate relevant and real science into student learning, and reach out into the community. Once you register, you will be sent Zoom links for each of the scientists and partner organizations that will be available for live chats (drop-in style) from 6:00-8:00pm. You will also receive access to digital lesson plans.
What to Expect
Free, curriculum-correlated K–12 lesson plans.
Opportunities to talk virtually 1:1 with scientists.
Information about program offerings from the Museum and other partner organizations.
Learn how to take virtual tours of the Museum's galleries and exhibits.
Learn about upcoming professional development opportunities
Event information
FREE, but registration is required. Register through SciREN's website.
Location: Virtual (from the comfort of your home or internet-access zone)
For additional information about this event, contact Megan Davis at megan.davis@naturalsciences.org