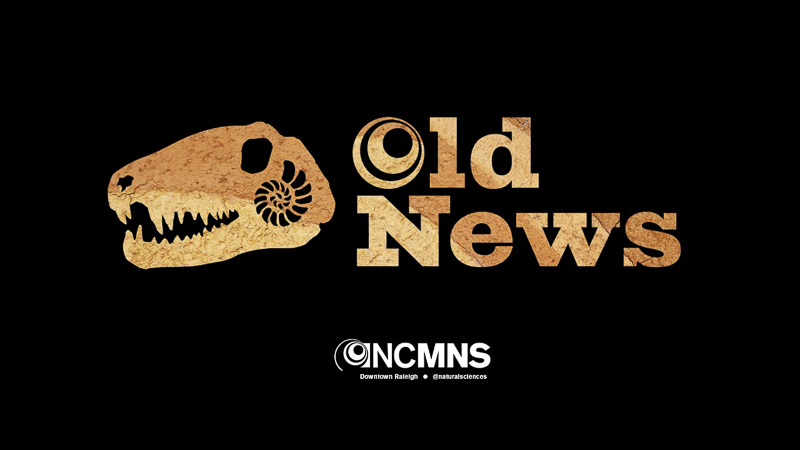 The fossils are old, but discoveries are new! Join host Laura Beth Speer and Dr. Christian Kammerer, Research Curator of Paleontology, as they dive into research and discoveries made by paleontologists around the world. Each month brings new fossils, ancient organisms, and clues to help us understand Earth's history. What will we discover this month?
Registrants will receive a reminder email before the program that includes the topic description, a link to join the program on YouTube, and materials for playing Old News Bingo.
---
Old News airs on YouTube live once a month September–May, with a summer break when paleontologists are actively doing field work. Programs include a live Q&A, so come prepared with all your paleontology questions!
We recommend this program for ages 12 and up, but all ages are welcome. Programs are recorded and can be found on our YouTube Channel Old News Playlist.