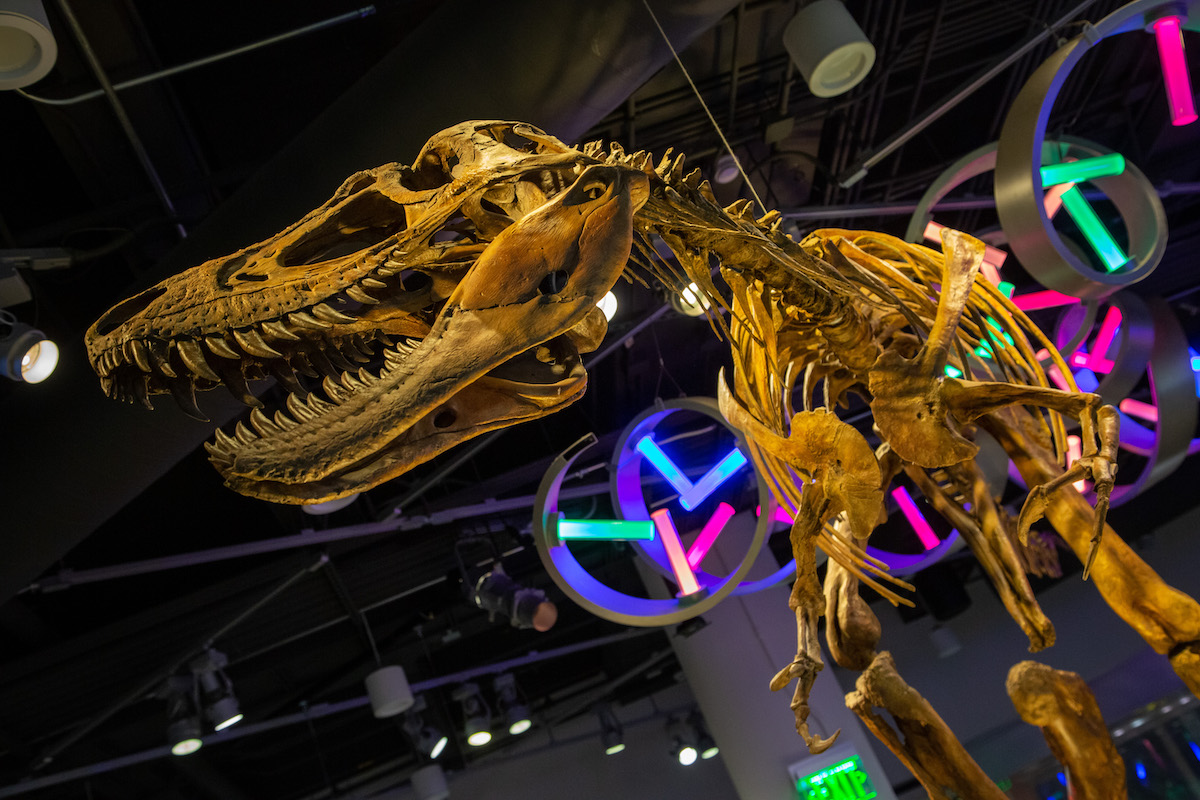 Photo: Karen Swain/NCMNS.
Tour is sold out. You can join the notification list for the next after-hours tour offering at the link below.
The Museum closes. The lights go dark. Do the skeletons and specimens come out to play?
Find out on this special edition of the Museum Untold tour after hours! We'll have the entire Museum to ourselves to experience the exhibits like an insider. You'll hear untold stories only Museum staff know. (What's buried under the floor in the dino exhibit?) Discover hidden details among the dioramas, like a portrait of a cat painted into a mural, plus some special content just for this experience!
Walking portion of the tour lasts approximately 2 hours. The experience begins at 7pm in the Daily Planet Café where you can grab a drink(included) and socialize with your guide and new best friends. Your group will set off into the Museum at 7:30pm.
Guests under 21 are not permitted on this tour. Guests must show a valid ID at the door. Only 24 spots are available for this exclusive experience. Ticket sales end at 4pm on the tour date.
Tickets: $50, $40 Museum Members. Not a member yet? Join today!