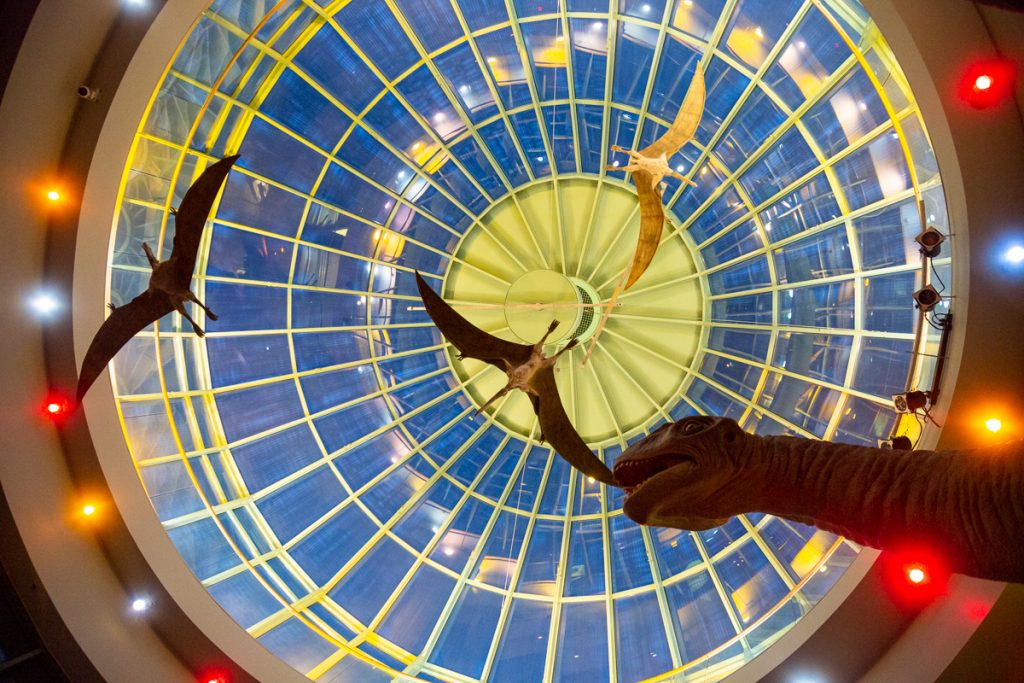 You're invited to the Museum for an open-house style Member Night! This is your opportunity to learn about the amazing work and scientific research that happens at the Museum every day. Explore the Nature Exploration Center, meet our staff and learn about the amazing work you support by being a member. Plus, visit our newest special exhibition, "Life Before Dinosaurs: The Permian Monsters."
Activities to enjoy this night include:
Visiting the Living Conservatory.
Watching a snake feeding at 6:00pm and 7:00pm.
Taking a behind-the-scenes tour of the Salt Marsh at 5:45pm, 6:05pm, 6:25pm, 6:45pm, 7:05pm, or 7:25pm (limit 5 people per tour).
Visiting the Discovery Room.
Enjoying a Live Science Show in the Windows on the World at 6:00pm, 6:30pm, 7:00pm, and 7:30pm.
Joining us at 7:00pm in the WRAL Theater for a livestream from a dinosaur dig at Crystal Geyser Quarry, Utah.
Members will meet staff working in areas all over the Museum! Talk with our education staff and meet people you don't often find on the Museum floor. Come learn about our work in areas such as:
Citizen Science
Mammalogy
Paleontology
Geology
Ichthyology (fishes)
Genomics
Malacology (mollusks) and more!
Members will have an exclusive first look at the extended cut of Dinosaurs of Antarctica 3D at 6pm. Please note this experience is limited due to the capacity of the theater.
FREE and exclusively for NCMNS members!
Current membership and registration required.  All ages welcome. Not a member yet? Join today!