Want to help show the rest of the world just how amazing North Carolina's citizen scientists are? Join the NC Museum of Natural Sciences for the City Nature Challenge! This competition pits several American cities against each other to see who can document the most biodiversity on the iNaturalist app over a four-day period. We're going up against cities that are a lot bigger than we are (Los Angeles, Miami, San Francisco, Chicago, Boston, Hong Kong, London, and others), but North Carolina's amazing biodiversity and the great urban wildlife we see every day can help us win!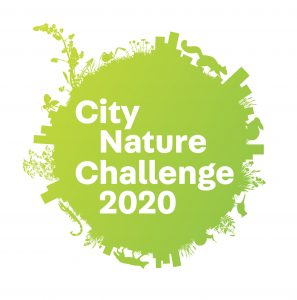 We likely need over 60,000 submissions to have a shot of taking home the gold, so we need YOUR help snapping photos of Triangle Area plants, animals, or fungi from April 24 to 27 and submitting them online. We've got some great prizes for the top three local contributors as a thank you, too!
You can participate in the City Nature Challenge: Triangle Area by doing the following:
Join us in person downtown or at Prairie Ridge Ecostation. See the Activity Schedule below for details. (Coming soon!)
Visit any outdoor space in the Triangle Area from April 24 to 27, take photos of the plants, animals, and fungi you see, and submit them to iNaturalist on your own! (Download the iNaturalist smartphone app for Android or Apple and submit as you go or carry a camera with you and upload them through the website by May 3.)
Follow along with the local event, view our local leaderboard, or check out the map of the area that's included at https://www.inaturalist.org/projects/city-nature-challenge-2020-triangle-area. You can see how we're stacking up against our competition on the national leaderboard during the event.  Socialize with other Triangle Area City Nature Challenge participants through our Facebook group.
Want to get ready for the City Nature Challenge: Triangle Area now? Create an iNaturalist account (it's free!) through the website or the smartphone app and practice submitting your sightings so you're ready to help us win. Need help getting your iNaturalist account set up or using the website/app? Download a printable quick guide for iPhone and Android smartphones that will walk you through the basics.
Scheduled Museum activities will be listed below as they are confirmed. Thanks for helping us show off our local citizen scientists in the City Nature Challenge: Triangle Area!
Activity Schedule
The following activities are part of the City Nature Challenge 2019 Triangle Area.
Museum Programs
Coming soon!
Other Programs
Coming soon!