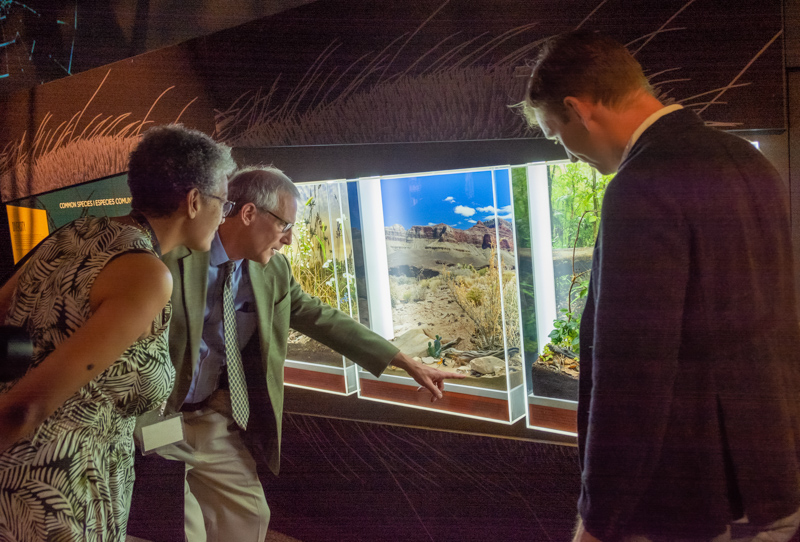 SPECIAL EXHIBITION GALLERY
Last chance: Extended through Oct. 29: "Spiders: Fear to Fascination"
"Spiders: Fear to Fascination" spins an immersive tale, revealing how this incredibly diverse group of animals has evolved and survived for 300 million years. Guests of all ages will encounter more than 250 real and preserved specimens from around the world. Get closer than ever to some of the more than 48,000 known spider species in this amazing interactive experience.
"Spiders" is a fun and engaging supplement to your private event. Your VIP Experience includes:
Four-hour Museum rental from 6pm to 10pm*
Full access to all the mind-blowing, permanent exhibits in the Nature Exploration Center, 2nd level
Private admission to the Special Exhibition Gallery, exploring the live animals, augmented reality, interactive games and video projection technology of "Spiders: Fear to Fascination" **
"Spiders" Store shopping experience
A limited number of tables and chairs
And much, much more…
Add a cocktail reception featuring custom, chef-prepared dining options from award-winning Rocky Top Catering for an additional fee.
* Upgrade your experience to include an extra hour (additional fees apply)
** Tickets to the gallery included for up to 200 guests. Additional fees for groups larger than 200.
Limited time only: Available until October 8, 2023
Book your Spiders VIP Experience today.
Up next: Amazing Pollinators, Summer 2024.
---
For questions regarding rentals, please visit Rental Events Inquiries
---