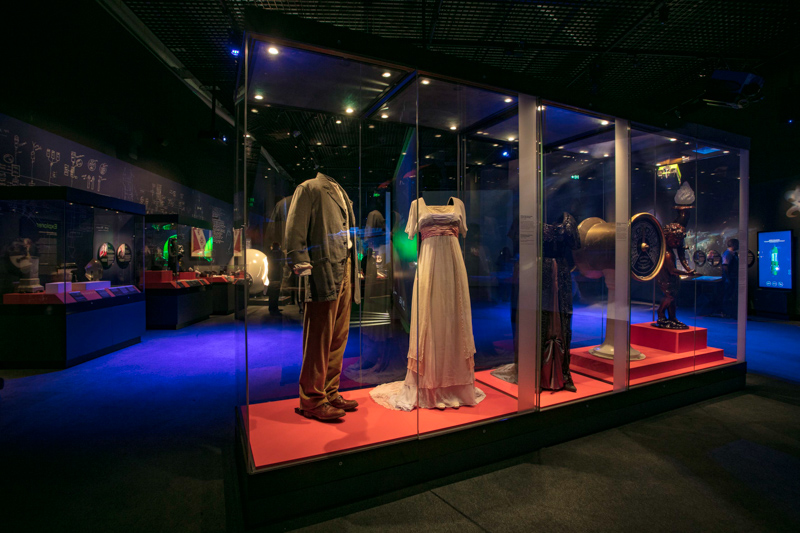 SPECIAL EXHIBITION GALLERY
Coming October 15: "James Cameron: Challenging the Deep"
Experience how filmmaker James Cameron's passion for exploring our ocean shone a light on the least-known place on Earth. The immersive exhibition takes you into a deep-ocean environment using cinema-scale projections, artifacts and specimens from his expeditions. Learn how technologies pioneered by Cameron for underwater recording, lighting, communication and diving are employed in both is filmmaking and exploration. See original film props and costumes from "The Abyss" and "Titanic," including the iconic Heart of the Ocean diamond.
"Challenging the Deep" is a fun and engaging supplement to your private event. Your VIP Experience includes:
Four-hour Museum rental from 6pm to 10pm*
Full access to all the mind-blowing, permanent exhibits in the Nature Exploration Center, 2nd level
Private admission to the Special Exhibition Gallery, exploring the cinema-scale projections, artifacts and film props of "James Cameron – Challenging the Deep" **
Challenging the Deep Store shopping experience
A limited number of tables and chairs
And much, much more…
Add a cocktail reception featuring custom, chef-prepared dining options from award-winning Rocky Top Catering for an additional fee.
* Upgrade your experience to include an extra hour (additional fees apply)
** Tickets to the gallery included for up to 200 guests. Additional fees for groups larger than 200.
Price: $2,200
Limited time only: Available until May 7, 2023
Book your Challenging the Deep VIP Experience today.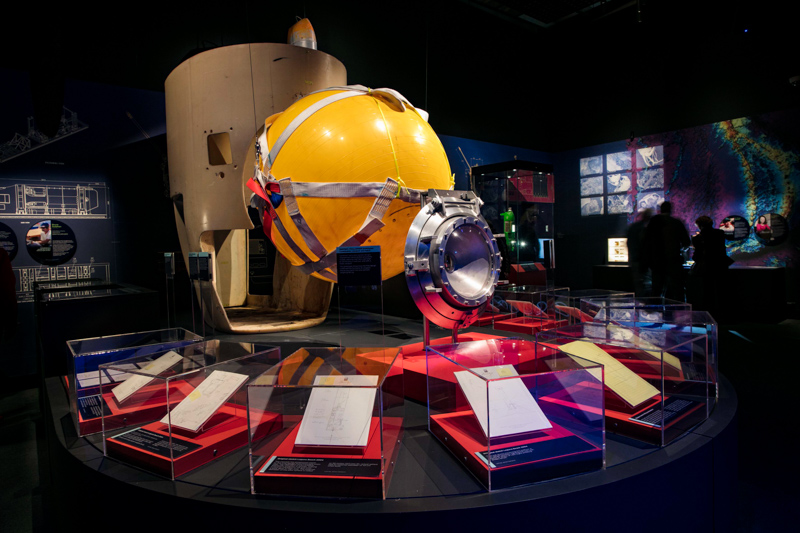 ---
ELOPEMENT PACKAGE
Elope today with the Friends of the North Carolina Museum of Natural Sciences.
Let US help YOU Get Away. We invite you and up to 10 guests to a VIP Wedding celebration.
What You'll Get:
A safe, intimate wedding ceremony and reception venue for two hours.*
Private admission to one floor of the Museum's world-class permanent exhibits.*
Custom, chef-prepared dining options from award-winning Rocky Top Catering featuring fresh, sustainable, local cuisine. Includes your choice of:

Three (3) hors d'oeuvres and one (1) grazing station
Petite desserts
Wine and beer selections.*

A one-year Museum membership for you and your future spouse.
Tables, linens, chairs and disposable ware are included in rental fee.
Cost — $2,050
*Additional fees for featured add-ons:
Champagne toast — $30
Floral arrangements — $50
Science programming — prices vary
Additional Museum floors — $150 per floor
Extended hour — $100
Audiovisual for music and microphones — $50
Book your Elopement Package today.
For questions regarding rentals, please visit Rental Events Inquiries