For immediate release ‐ December 26, 2019
Contact: Jessica Wackes, 919.707.9850. Images available upon request
Winter is a tough time for a lot of animals, but especially for birds, who tend to remain exposed to the elements throughout the year. So, what are our resident North Carolina birds finding for food as autumn yields to winter?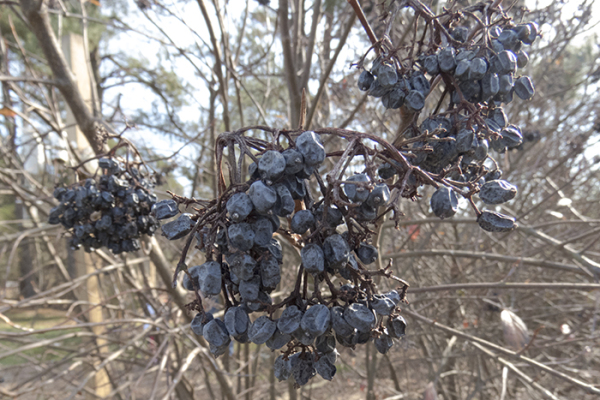 Wild Raisin (Viburnum nudum)
The berries of wild raisins appear in fall, but persist well into the winter. A variety of birds eat these berries, including eastern bluebirds, American robins and northern cardinals.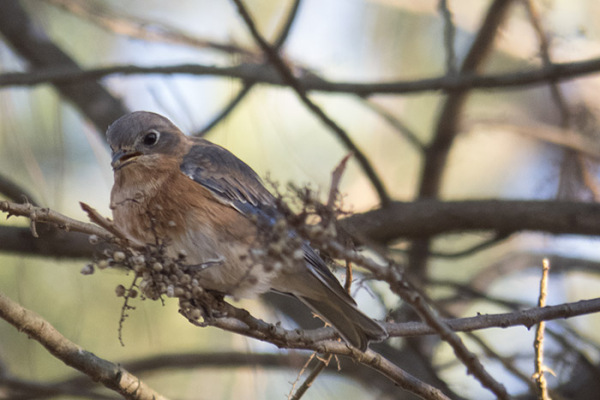 Poison Ivy (Toxicodendron radicans)

Yes, you read that correctly! Poison ivy produces a big crop of tasty berries that birds love to feed on in the fall and early winter, including yellow-rumped warblers and eastern bluebirds like the one pictured above.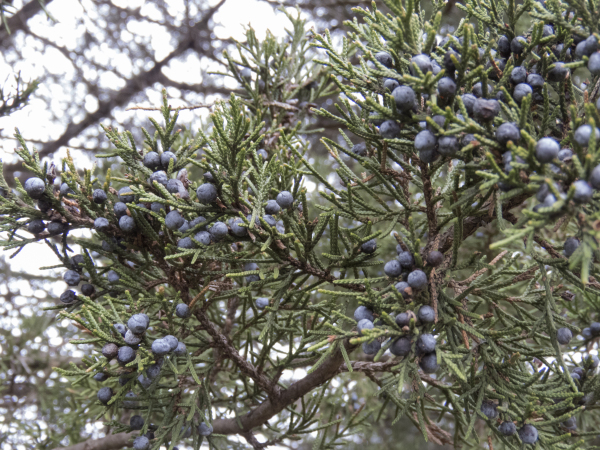 Eastern Red Cedar (Juniperus virginiana)
Belonging to the juniper group (which means its "berries" are actually cones), eastern red cedar attracts many birds, including cedar waxwings, bluejays and a variety of woodpeckers.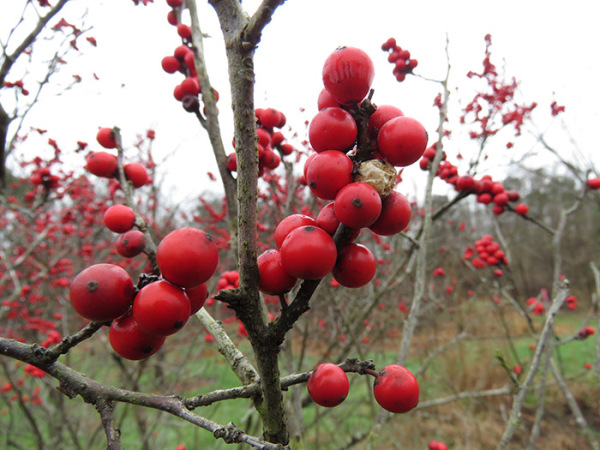 Winterberry Holly (Ilex verticillata)

Hollies are one of the last things birds will eat. Holly berries contain some very bitter chemicals that are distasteful to birds (and toxic to people), but these start to break down once the berries have been frozen and thawed a few times.
There are many trees and shrubs with berries visible now at Prairie Ridge Ecostation. Bundle up and take a walk soon, you're likely to see a wide variety of birds enjoying these winter berries!
---
For more information about our upcoming activities, conservation news and ground-breaking research, follow @NaturalSciences on Instagram, Twitter and Facebook. Join the conversation with #visitNCMNS.