For immediate release ‐ November 13, 2017
Contact: Jon Pishney, 919.707.8083. Images available upon request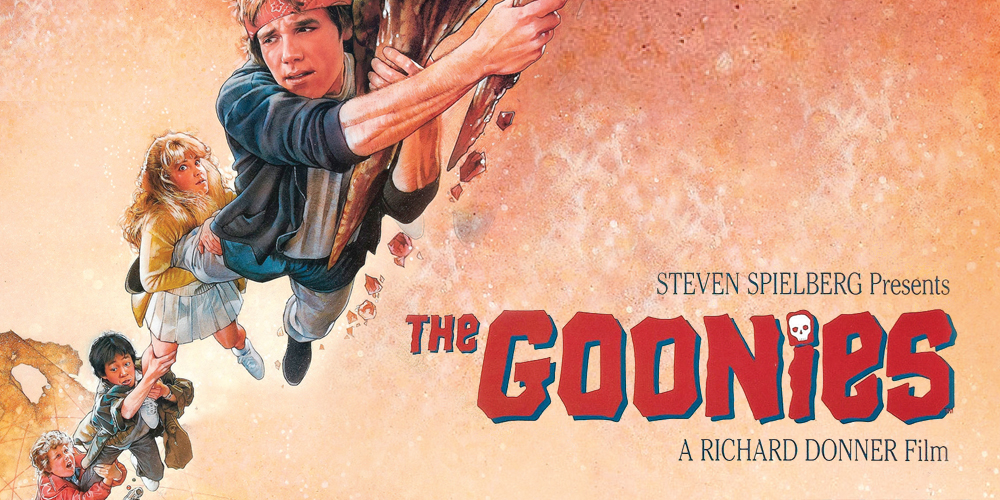 (RALEIGH, N.C.) — To save their home from foreclosure, brothers Mikey and Brand lead a group of misfits in search of a pirate's ancient treasure, which is buried in a cavern under the restaurant of a family of evil thieves and a man called Sloth. Don't miss "The Goonies," showing at the North Carolina Museum of Natural Sciences, Friday, Nov. 24 at 7 p.m.
"The Goonies" (1985, PG) stars Sean Astin as Mikey and Josh Brolin as his brother Brand. Astin is best known for his role as the beloved Sam Gamgee in the Academy Award winning trilogy, "The Lord of the Rings: The Fellowship of the Ring" (2001), "The Lord of the Rings: The Two Towers" and "The Lord of the Rings: The Return of the King" (2003). A grown-up Brolin is in theaters now, starring in "Only the Brave," based on the true story of the Granite Mountain Hotshots, a group of elite firefighters that risk everything to protect a town from a historic wildfire.
John Matuszak plays Sloth, the severely disfigured, oversized son of villainous matriarch Mama Fratelli who ultimately goes against Mama's wishes to help the Goonies in their quest. An imposing figure at 6'7" and a biscuit under 300 pounds, Matuszak played defensive lineman for the Houston Oilers, Kansas City Chiefs and finally the Oakland Raiders, who he helped to two Super Bowl wins (1976 and 1980). "Tooz" entered acting toward the end of his career, first appearing in the classic "North Dallas Forty" (1979) with Nick Nolte and Mac Davis.
Prior to the movie, beginning at 5:30, check out movie-themed science stations, where visitors can discover how famous pirates plundered the North Carolina shore from Cape Fear to Currituck, or learn about the science behind sea monsters, mythical creatures, pirates, treasure maps, pirate navigation and much more. After the movie, hear from a guest speaker to find out what "The Goonies" got right or wrong, scientifically speaking.
This event features the A/V Geeks' Skip Elsheimer guiding a fun night of trivia and tongue-in-cheek commentary on popular science-themed movies as well as samples from his vault of 24,000+ short films. Movies are also complemented by experts and hands-on science stations related to each night's theme. Dinner (such as sliders or tacos), drinks (including NC beer and wine) and popcorn will be available for purchase before the show. Doors open at 5:30 p.m., movies and presentations begin at 7 p.m. Admission: $5/person. For more information or to buy tickets, visit naturalsciences.org/calendar/finally-friday/.