For immediate release ‐ May 17, 2018
Contact: Jon Pishney, 919.707.8083. Images available upon request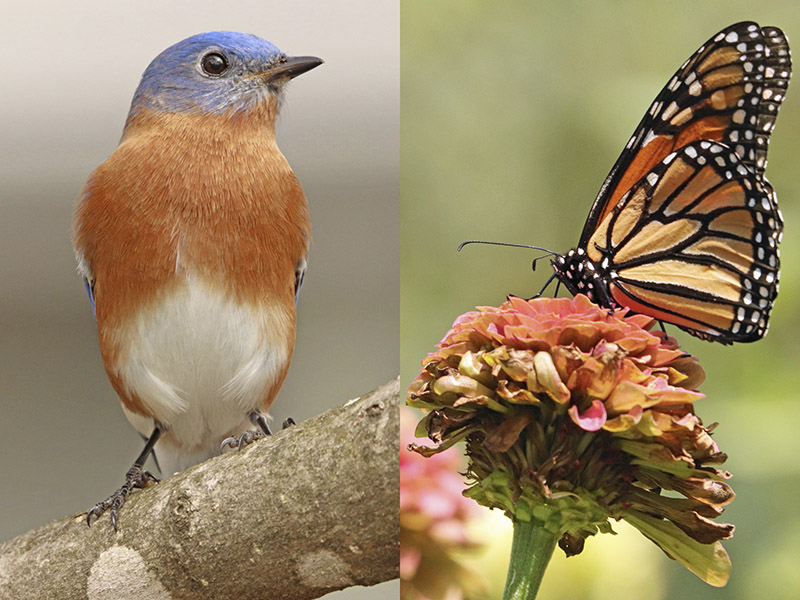 (RALEIGH, N.C.) — The North Carolina Museum of Natural Sciences' Nature Art Gallery presents "Birds and Butterflies," nature photography by Matthew Leavitt. The show runs June 1 through July 29, with a Gallery reception Saturday, June 2, 2–4 p.m. All exhibited art is for sale.
"I've been an ardent photographer since the '60s," says Leavitt, who has a degree in journalism with a minor in photojournalism from Boston University. "The advent of digital photography revitalized my passion and I have been wandering with camera ever since. My favorite subjects include birds — especially herons, ospreys and eagles — bees, dragonflies and butterflies." Leavitt, who calls himself a photographic opportunist, comes across his subjects during "long daily meanderings along the Haw River, at Jordan Lake and at many local parks and ponds. I love to be outside, enjoying nature and photographing its beauty."
Leavitt works as a documentarian for the North Carolina Collection at the University of North Carolina at Chapel Hill with a named archive focusing on North Carolina demonstrations, rallies and marches. He has exhibited at galleries in Pittsboro, Hillsborough, Ashville and Chapel Hill and was a featured artist at the Carrboro Arts Center. Leavitt is also a co-founder of the Fearrington Photography Group, a member of the Chatham Artists Guild, a member of the Artist Studios at Fearrington Village, and has participated in the Galloway Ridge Artists Collaboration since its inception.
The Nature Art Gallery is located inside the Museum Store. Hours are Monday through Friday, 10 a.m. to 4:45 p.m.; Saturday, 9 a.m. to 4:45 p.m.; and Sunday, noon to 4:45 p.m. Admission to the Gallery is free. All exhibited art is for sale. For more information about the Nature Art Gallery, call 919.707.9854.
---
The North Carolina Museum of Natural Sciences in downtown Raleigh (11 and 121 W. Jones St.) is an active research institution that engages visitors of every age and stage of learning in the wonders of science and the natural world. Hours: Monday–Saturday, 9 a.m.–5 p.m., and Sunday, noon–5 p.m. General admission is free. Emlyn Koster, PhD, Director. For more information, visit naturalsciences.org.