For immediate release ‐ December 20, 2022
Contact: Jon Pishney, 919.707.8083 and Debbie Fuchs, 336.879.7204. Images available upon request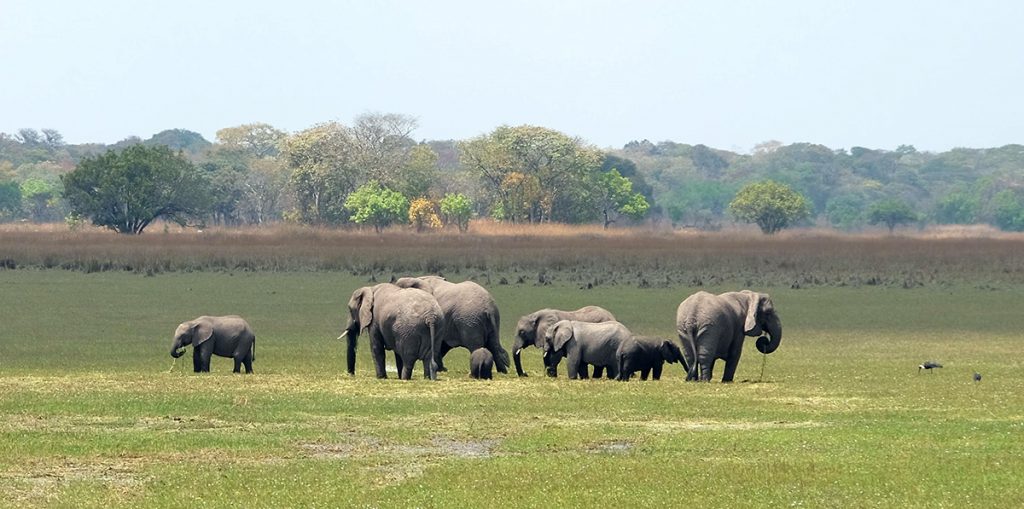 [RALEIGH, N.C.] — MoveApps, a platform for analyzing animal tracking data, has been named a winner of the Conservation Technology Award by EarthRanger. The award honors initiatives that use technology to make a positive impact in biodiversity conservation.
High-tech tracking tags are putting more data than ever before into the hands of scientists. But giant data sets only get you so far, as only those with the skills to wrangle these data can take advantage of the so-called Golden Age of animal tracking.
Roland Kays, Head of the North Carolina Museum of Natural Sciences' Biodiversity Research Lab, is part of MoveApps' development team. "There is so much to learn from animal tracking data, but extracting that knowledge often requires scientists to perform complicated analytics by thousands of lines of computer code," says Kays.
Launched in February 2022, MoveApps provides scientists with the ability to quickly and easily run complex analyses to uncover new insights. In doing so, it offers the ability to see — in real time — rapidly evolving situations putting wildlife at threat.
In collaboration with Andrea Koelzsch, who oversees the MoveApps platform, Corinne Kendall, Curator of Conservation and Research at the North Carolina Zoo, developed an analytical tool to help protect African wildlife. "This tool uses vulture movement to identify illegal activities, like poisoning, that threaten not only these critically endangered birds, but also lions and other carnivores. With the real-time, automated analysis of movement data possible through MoveApps, park managers can arrive at the scene almost immediately, giving them greater chances of arresting poachers and saving wildlife," Kendall says. "This tool also allows us to understand animal behavior as it relates to their location, which can have significant implications for conservation work."
MoveApps, one of only two winners out of 125 applicants for the award, will receive a $15,000 grant to further its role in making bio-logging data part of conservation efforts. MoveApps is part of the Movebank tracking system hosted by the Max Planck Institute of Animal Behavior.
About the NC Museum of Natural Sciences
The North Carolina Museum of Natural Sciences in downtown Raleigh (11 and 121 W. Jones St.) is an active research institution that engages visitors of every age and stage of learning in the wonders of science and the natural world. In addition to two downtown buildings showcasing seven floors of world-class exhibits, the Museum runs Prairie Ridge Ecostation, a 45-acre outdoor education and research facility in west Raleigh, as well as satellite facilities in Whiteville, Greenville and Grifton (Contentnea Creek). Our mission is to illuminate the natural world and inspire its conservation. Downtown Raleigh Hours: Tuesday–Sunday, 10 a.m.–5 p.m. General admission is free. For more information, visit www.naturalsciences.org.
About the North Carolina Zoo
At the North Carolina Zoo, we celebrate nature. As the world's largest natural habitat Zoo, we inspire a lifelong curiosity about animals for the hundreds of thousands of people who visit our Zoo each year. Our dedicated team of experts provides exceptional, compassionate care for the more than 1,700 animals and 52,000 plants that call our Park home. We also lead efforts locally and globally to protect wildlife and wild places because we believe nature's diversity is critical for our collective future. The North Carolina Zoo invites all of our guests to witness the majesty of the wild in the heart of North Carolina and welcomes everyone to join in our mission to protect nature's diversity. Visit NCZoo.org to begin your life-changing journey.