For immediate release ‐ July 11, 2022
Contact: Jon Pishney, 919.707.8083. Images available upon request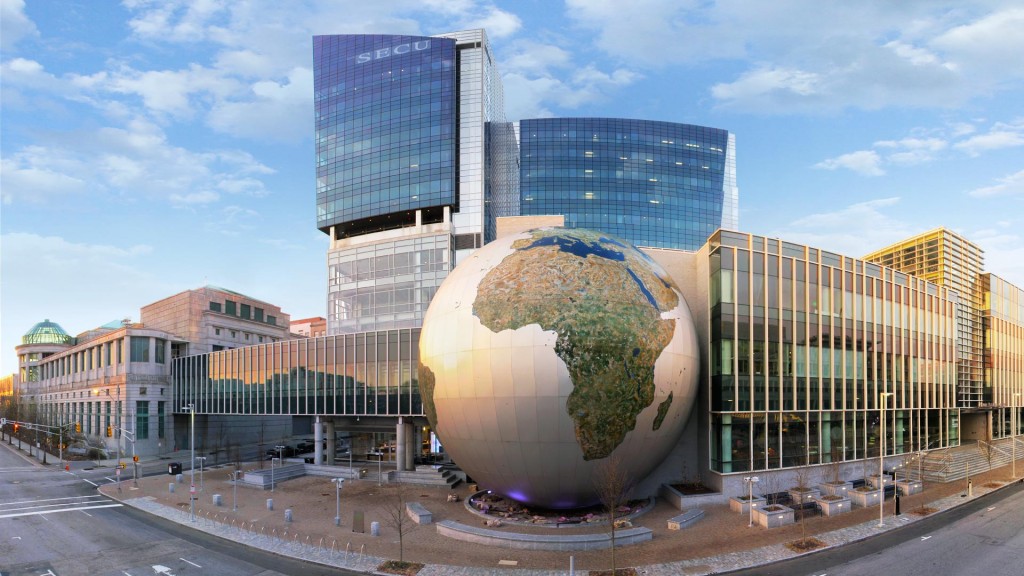 [RALEIGH, N.C.] – From the North Carolina Estuarium to the Highlands Biological Station, 55 science centers across the state have been awarded a total of $2.4 million in grants as part of the sixth year of the North Carolina Science Museums Grant Program. The program is one of the many ways that the State of North Carolina invests in sustaining and advancing one of the most diverse and widespread networks of science museums in the country. Grants were awarded based on criteria that promote the priorities of state government, with a primary goal of enhancing STEM (Science, Technology, Engineering and Mathematics) education opportunities for the public, particularly in low resource communities.
"The great work of these museums continues to place our state at the forefront of informal science education nationally and these grants support that endeavor," says Darrell Stover, Head of the North Carolina Science Museums Grant Program at the North Carolina Museum of Natural Sciences.
The awards, which ranged from $16,865.22 to $75,000.00, were applied to the 2021–2022 fiscal year budgets of these science centers with similar awards in the new fiscal year. Of the 100 North Carolina counties, the 40 most economically distressed counties are designated as Tier 1, the next 40 as Tier 2 and the 20 least distressed as Tier 3. A full list of centers receiving grant awards is below.
Tier 1: Cape Fear Botanical Garden, Conservators Center, Cowan Museum of History and Science, Discovery Place Kids-Rockingham, Exploration Station, Fascinate-U Children's Museum, Imagination Station, KidSenses Children's Interactive Museum, Port Discover, Roanoke/Cashie River Center, City of Rocky Mount Children's Museum & Science Center, Rowan County Nature Center and Wildlife Adventures, and Sylvan Heights Waterfowl Park & Eco-Center.
Tier 2: Airlie Gardens, Asheville Museum of Science, Aurora Fossil Museum Foundation, Bald Head Island Conservancy, Cape Fear Museum of History and Science, Catawba Science Center, Daniel Stowe Botanical Garden, Grandfather Mountain Nature Museum, Greensboro Children's Museum, Greensboro Science Center, Kaleideum, Mount Airy Museum of Regional History, Museum of Coastal Carolina and Ingram Planetarium, North Carolina Arboretum, North Carolina Estuarium, Paul J. Ciener Botanical Garden, Sturgeon City Environmental Education Center, The Schiele Museum of Natural History and Planetarium, The Children's Museum of Wilmington, and Walter L. Stasavich Science and Nature Center/Love a Sea Turtle.
Tier 3: Allison Woods Outdoor Learning Center, Carolina Raptor Center, Carolina Tiger Rescue, Core Sound Waterfowl Museum & Heritage Center, Cradle of Forestry Heritage Site, Discovery Place Kids-Huntersville, Discovery Place Nature, Discovery Place Science, Duke Lemur Center, Friends of the WNC Nature Center, Hands On!-A Child's Gallery, Highlands Nature Center & Botanical Garden, Iredell Museums, Kidzu Children's Museum, Marbles Kids Museum, Morehead Planetarium and Science Center, Museum of Life and Science, North Carolina Botanical Garden, Pisgah Astronomical Research Institute, Sarah P. Duke Gardens, Team ECCO Ocean Center and Aquarium, The North Carolina Arboretum Society, and UNC Charlotte Botanical Gardens.
For more information about the North Carolina Science Museums Grant Program or to apply for the next grant cycle, visit ncmuseumgrant.naturalsciences.org.
About the NC Museum of Natural Sciences
The North Carolina Museum of Natural Sciences in downtown Raleigh (11 and 121 W. Jones St.) is an active research institution that engages visitors of every age and stage of learning in the wonders of science and the natural world. In addition to two downtown buildings showcasing seven floors of world-class exhibits, the Museum runs Prairie Ridge Ecostation, a 45-acre outdoor education and research facility in west Raleigh, as well as satellite facilities in Whiteville, Greenville and Grifton (Contentnea Creek). As a whole, our mission is to illuminate the natural world and inspire its conservation. Downtown Raleigh Hours: Tuesday–Sunday, 10 a.m.–5 p.m. General admission is free. For more information, visit www.naturalsciences.org.
About the North Carolina Department of Natural and Cultural Resources
The N.C. Department of Natural and Cultural Resources (NCDNCR) is the state agency with a vision to be the leader in using the state's natural and cultural resources to build the social, cultural, educational and economic future of North Carolina. NCDNCR's mission is to improve the quality of life in our state by creating opportunities to experience excellence in the arts, history, libraries and nature in North Carolina by stimulating learning, inspiring creativity, preserving the state's history, conserving the state's natural heritage, encouraging recreation and cultural tourism, and promoting economic development.
NCDNCR includes 27 historic sites, seven history museums, two art museums, two science museums, three aquariums and Jennette's Pier, 39 state parks and recreation areas, the N.C. Zoo, the nation's first state-supported Symphony Orchestra, the State Library, the State Archives, the N.C. Arts Council, State Preservation Office and the Office of State Archaeology, along with the Division of Land and Water Stewardship. For more information, please visit www.ncdcr.gov.