For immediate release ‐ September 22, 2021
Contact: Micah Beasley, 919.707.9970. Images available upon request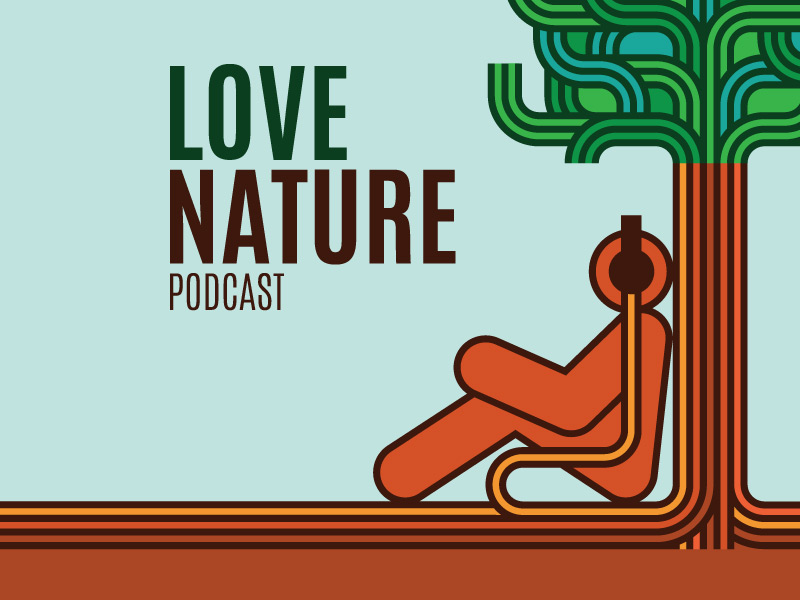 [RALEIGH, NC] – The North Carolina Museum of Natural Sciences announces the second season of its "Love Nature" podcast with New York Times best-selling author, journalist and environmental advocate, Richard Louv, as the first guest on Wed., Sept. 22, 2021. The podcast is co-hosted by Museum Director and CEO Dr. Eric Dorfman, along with the Museum's Chief Veterinarian Dr. Dan Dombrowski.
The "Love Nature" podcast explores our inherent fascination with the natural world by connecting listeners to experts across many fields of science, research, art and more. Listen for lively, passionate discussions as guests share their affinity for nature and their hopes for its preservation. Listeners will find our guests' inspiration infectious, walking away with a deeper understanding of how to navigate our ever-evolving environment better and live more responsibly in it. For more information or to listen, visit http://www.love-nature.org or https://anchor.fm/lovenature.
"I am thrilled to announce the second season of the Museum's podcast, 'Love Nature.' This year we have an exciting slate of guests who exude passion and dedication to the natural world and will inspire our listeners with their rich experiences and fascinating stories," said Dorfman.
Eight guests will join "Love Nature" for season 2, including:
Richard Louv, the New York Times best-selling author of "Our Wild Calling" and "Last Child in the Woods," journalist and environmental advocate.
Christopher Marley, a notable artist, author and naturalist. Marley's art will be featured in a special exhibition called "Exquisite Creatures" at the Museum's downtown location from Oct. 16, 2021 until March 20, 2022.
Danni Washington, a celebrated, captivating science communicator who uses social and traditional media platforms to connect her audiences with nature.
Brian Malow, a comedian who loves science and nature. Formerly, Malow was the Museum's first-ever curator of the SECU Daily Planet Theater.
Chris Goforth, an entomologist, science educator and the Museum's citizen science guru.
George Elvin, professor of architecture at NC State University and a leader in sustainable housing.
Rachel Smith, an astrophysicist and the Head of the Museum's Astronomy & Astrophysics Research Lab.
Tom Earnhardt, the longtime host of PBS North Carolina's Exploring North Carolina and environmental attorney.
---
CO-HOST BIOGRAPHIES
Dr. Eric Dorfman is Director and CEO of the NC Museum of Natural Sciences, a position he started in January 2020. He is also an Adjunct Professor at North Carolina State University in the Department of Marine, Earth, and Atmospheric Sciences. Prior to his current role, he was Director of Carnegie Museum of Natural History in Pittsburgh. Dorfman also writes a blog (www.ericdorfman.com) that explores the intersection of science, history and the arts, helping to define our place in the natural world.
Dr. Dan Dombrowski serves as Chief Veterinarian at the NC Museum of Natural Sciences and is responsible for the health and welfare of the Museum's live animals. He oversees a veterinary team including staff, interns and students that are active in animal health management, research, conservation and education. Dombrowski is an adjunct professor at NC State University's College of Veterinary Medicine, with clinical privileges and veterinary student laboratory and lecture teaching assignments.
---
For more information about our upcoming activities, conservation news and ground-breaking research, follow @NaturalSciences on Instagram, Twitter and Facebook. Join the conversation with #visitNCMNS.