For immediate release ‐ February 20, 2019
Contact: Jon Pishney, 919.707.8083. Images available upon request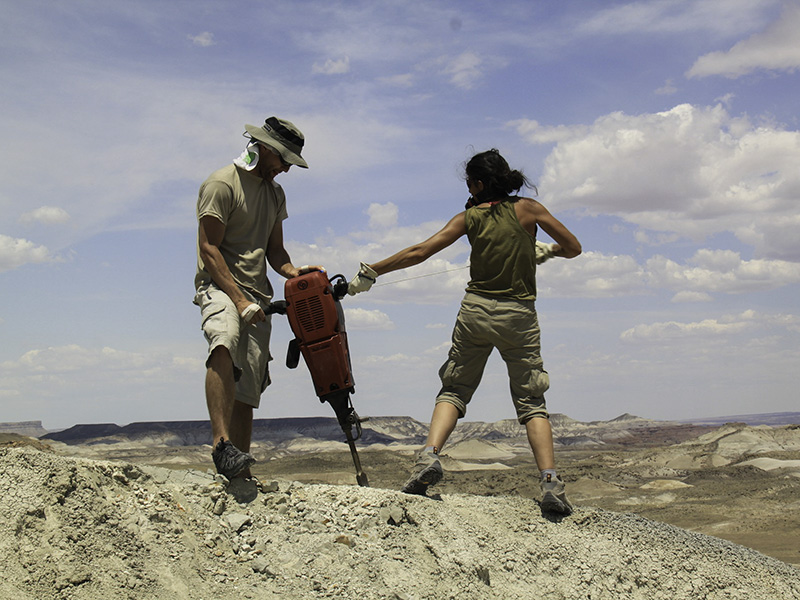 Lindsay Zanno, head of paleontology at the North Carolina Museum of Natural Sciences and paleontologist at North Carolina State University, will announce the discovery of a new, diminutive – by T. rex standards – relative of the tyrant king of dinosaurs. The discovery reveals crucial new information about when and how T. rex came to rule the North American roost.
You are invited to attend the event, which will be held Thursday, February 21 at 2 p.m. at the North Carolina Museum of Natural Sciences' SECU Daily Planet Theater. The theater is located in the Nature Research Center wing, 121 West Jones Street, downtown Raleigh.
Can't make it in person? Watch it on YouTube Live!
The new species of tyrannosaur lived in what is now Utah during the Cretaceous Period. Zanno and her team recovered teeth and a hind limb from the new species in the same area that yielded the giant meat-eating carcharodontosaur Siats meekerorum in 2013. The fossil is the oldest Cretaceous tyrannosaur species yet discovered in North America, narrowing a 70-million-year gap in the fossil record of tyrant dinosaurs on the continent.