For immediate release ‐ September 11, 2017
Contact: Jon Pishney, 919.707.8083. Images available upon request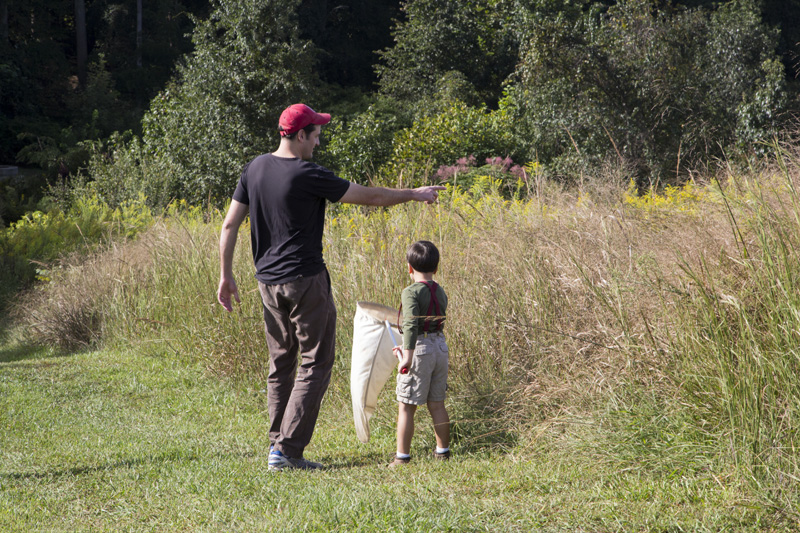 (RALEIGH, N.C.) — Take A Child Outside Week, an international initiative spearheaded by the North Carolina Museum of Natural Sciences, kicks off Sunday, September 24 and runs through Saturday, September 30. Designed to help break down obstacles that keep children from exploring the natural world, the program encourages children and adults to spend time together outdoors. It was inspired by Richard Louv's book "Last Child in the Woods," which identifies the benefits of outdoor experiences for children and addresses some of the problems of what he terms "Nature Deficit Disorder," such as increased stress and feelings of being disconnected from the world.
On the Take A Child Outside website (www.takeachildoutside.org), adults can find organizations in their area offering activities and outdoor spaces along with interesting outdoor activities. "Free time in nature has been shown to improve every area of a child's life, from having healthier, stronger bodies, to being more successful in school, to having better relationships in their community," says Liz Baird, Chief of School and Lifelong Education for the Museum and the program's founder. "Time outside every day should be part of your regular routine."
Currently, all 50 U.S. states and four foreign countries actively participate in Take A Child Outside Week (TACO). More than 400 organizations participate nationwide, including all North Carolina State Parks, various city and county parks, and nature centers of all sizes.
Prairie Ridge Activities
Visitors can also venture outside with Museum educators to explore a variety of habitats — including a Piedmont prairie, woodlands, a lowland forest and a pond — at the Museum's Prairie Ridge Ecostation in west Raleigh. You can also explore Prairie Ridge on your own Monday–Saturday, 9 a.m.–4:30 p.m. and Sunday noon–4:30 p.m.
Schedule of events:
All ages are welcome; children 15 or younger must be accompanied by an adult. Please wear comfortable clothes and closed-toe shoes. No registration required. For information email cathy.fergen@naturalsciences.org, call 919.707.8878 or visit www.naturalsciences.org/prairie-ridge.
For more information or to become a TACO partner, please email beth.cranford@naturalsciences.org or call 919.707.9902.