For immediate release ‐ November 20, 2018
Contact: Jon Pishney, 919.707.8083. Images available upon request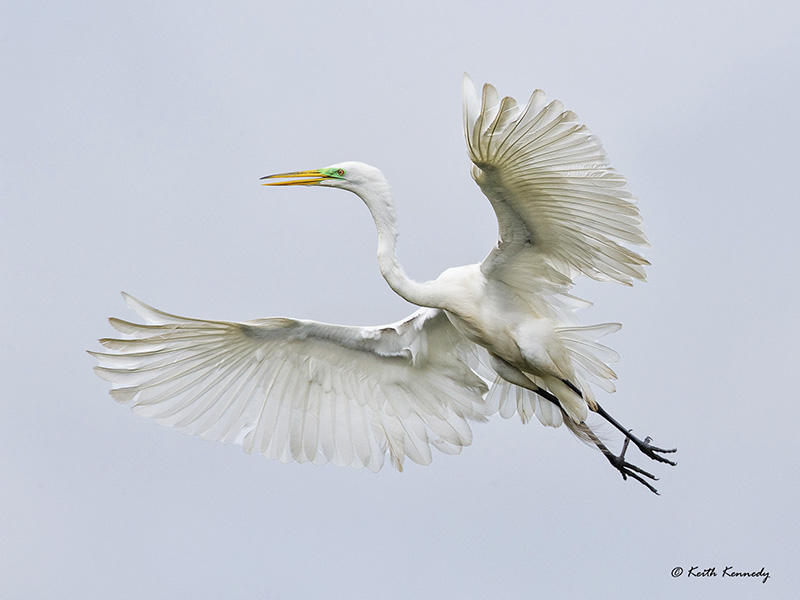 (RALEIGH, N.C.) — The North Carolina Museum of Natural Sciences' Nature Art Gallery presents "Wildlife Portraits" by Raleigh-based photographer and retired scientist Keith Kennedy. The show runs Dec. 1 through Jan. 27, with a Gallery reception Saturday, Dec. 1, 2–4 p.m. All exhibited art is for sale.
Kennedy is a recently retired entomologist who has been pursuing wildlife and nature photography for more than 10 years. His images have appeared in national publications such as Nature's Best, Natural History, BioScience, Audubon and Outside Magazine. Recently, one of his images was chosen to be included in a wildlife photography exhibit at the Smithsonian Museum of Natural History, Washington, DC. Other notable published images include the cover of the Entomological Society of America's World of Insects calendar and numerous images selected for the North American Nature Photographers Association annual photo contest and published in their Impressions magazine.
"As a biologist, I was trained to pay attention to detail," says Kennedy. "This instilled both an aesthetic and technical appreciation of the less obvious details of many animal species. By consciously selecting a viewpoint that provides a clean and visually pleasing background, the subject and its details become more evident. I use this style in all my animal portraits. I have found that when people view the images, many are amazed to see details of an animal that they had previously overlooked."
The Nature Art Gallery is located inside the Museum Store. Hours are Monday through Friday, 10 a.m. to 4:45 p.m.; Saturday, 9 a.m. to 4:45 p.m.; and Sunday, noon to 4:45 p.m. Admission to the Gallery is free. All exhibited art is for sale. For more information about the Nature Art Gallery, call 919.707.9854.
---
The North Carolina Museum of Natural Sciences in downtown Raleigh (11 and 121 W. Jones St.) is an active research institution that engages visitors of every age and stage of learning in the wonders of science and the natural world. Hours: Monday–Saturday, 9 a.m.–5 p.m., and Sunday, noon–5 p.m. General admission is free. Jason Cryan, PhD, Interim Director. For more information, visit naturalsciences.org.