For immediate release ‐ May 15, 2018
Contact: Jon Pishney, 919.707.8083. Images available upon request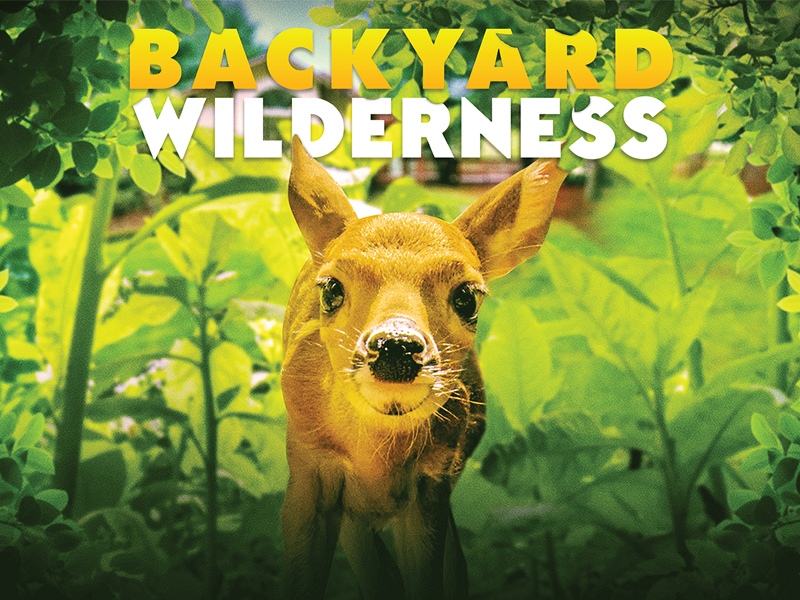 (RALEIGH, N.C.) — This summer, discover that Wi-Fi is not the only connection that matters. Experience nature closer than ever before when the North Carolina Museum of Natural Sciences introduces "Backyard Wilderness" into their rotation of outstanding 3D nature films, beginning June 1.
"Backyard Wilderness" will surprise and entertain viewers with the unexpected wonders of nature that are right under our noses — in our own backyards. Spanning a seasonal year around a suburban home, the film displays a stunning array of unique wildlife images and behavior — all captured by cameras mounted inside dens and nests, and moving along the forest floor and pond bottom, to reveal its inhabitants in rare and breathtaking intimacy.
The film follows Katie, a young girl, and her modern family living next to the woods who are blind to the real-life spectacle around them, absorbed by an array of electronic devices in their busy lives. Katie gradually discovers the intricate secrets that nature has hidden so close to her front door and we experience the joy she finds in her interactions with this new world. The film reminds us that Wi-Fi is not the only connection that matters and that sometimes in ordinary places, you can uncover extraordinary things that could transform you forever — you just need to step outside.
"Backyard Wilderness" fits into curriculums worldwide and all materials meet Next Generation Science Standards. "Backyard Wilderness" was officially released in March and was an Official Selection of the Environmental Film Festival, Washington, D.C., and nominated for Best Micro-Movie at the Jackson Hole Wildlife Film Festival.
Tickets are $5 for adults, and $3 for children ages 3-12. You can purchase tickets online at naturalsciences.org or on-site at the Museum Box Office.