For immediate release ‐ May 16, 2022
Contact: Micah Beasley, 919.707.9970. Images available upon request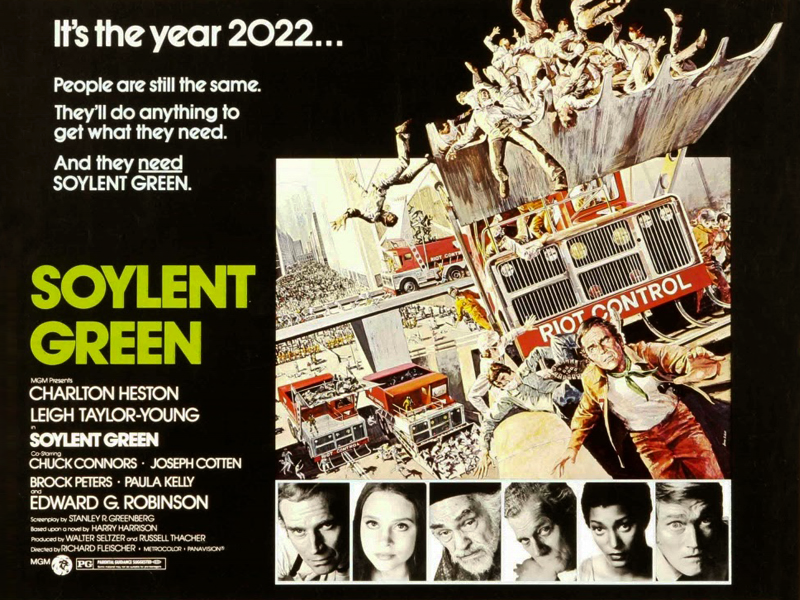 New York City, 2022. Overpopulated, polluted, starving. With 40 million mouths to feed, how can humanity survive? The Soylent Corporation has the answer – and it's to die for!
On Friday, May 20 from 5:30 to 10pm, grab a bite during Museum Movie Night and discover the secret behind the fictional food of the future, Soylent Green! Enjoy pre-show science tables, soy-like green-themed treats, and learn about the chemistry, engineering and latest research on taste, nutrition and edibility! After the movie, test your film knowledge with trivia hosted by A/V Geeks and learn snack facts with our expert speaker, Dr. Gabriel Keith Harris, Associate Professor and Undergraduate Coordinator of Food Science at NC State University. It will be an exciting night with lots of food for thought!
---
For more information about our upcoming activities, conservation news and ground-breaking research, follow @NaturalSciences onInstagram,TwitterandFacebook.Join the conversation with #visitNCMNS.