For immediate release ‐ September 26, 2018
Contact: Jon Pishney, 919.707.8083. Images available upon request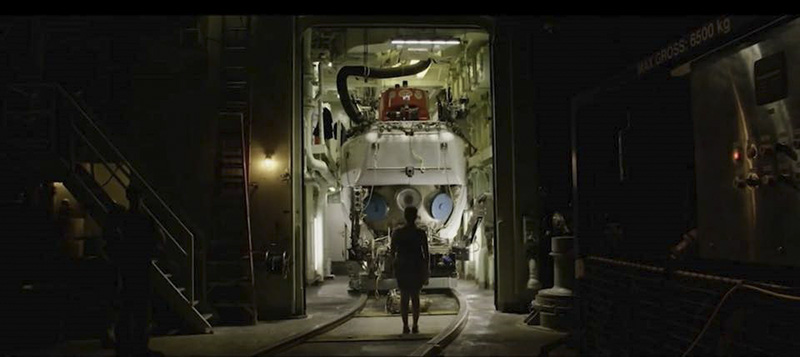 [RALEIGH, N.C.] — What is dark matter? What is consciousness? Where did life come from? Is there life elsewhere in the universe? A new feature-length documentary titled "The Most Unknown," showing at the North Carolina Museum of Natural Sciences October 11 at 7 p.m., explores some of the biggest questions in science, all to find out what drives discovery. The film, called "a celebration of science" by The New York Times, features nine scientists — including Museum astronomer Rachel Smith — from multiple disciplines meeting each other for the first time in a series of encounters rooted in their work.
"The film is an experiment," says director Ian Cheney, "one in which we posited that by tossing scientists who'd never met into a petri dish of our own design, we'd learn something about what it means to dedicate one's life to questions we're not yet sure we can answer. Perhaps putting aside the usual questions — What's the answer? What does this mean for me? — provides a strange new window into what propels scientists so deep into the unknown." Cheney is an Emmy-nominated and Peabody Award-winning filmmaker ("The Search for General Tso," "The City Dark").
"Being part of 'The Most Unknown' was a unique and fantastic privilege, both as a scientist and educator who loves to share the excitement of discovery and exploration with others," says Smith. "It was great fun to share what it's like to observe forming stars with the 10-meter Keck telescope. And it was a spectacular experience to be on a dive to a methane seep off the coast of Costa Rica aboard ALVIN, where we explored a largely unknown region of the deep ocean … not so unlike what I imagine it might be to one day explore an ocean on another planet or moon." A Q&A with Smith and producer Lindsay Blatt follows the screening.
The U.S. premier of the film was April 18 in Manhattan; the world premier was held on March 16 in Copenhagen, Denmark, where it was selected to open the Copenhagen International Documentary Festival's science program. The 90-minute film was produced by VICE Motherboard in association with Science Sandbox.
The film is free, but registration is required. Visit naturalsciences.org or the Museum Box Office for more information or to reserve a ticket. For more information about the movie, visit themostunknown.com.
The North Carolina Museum of Natural Sciences in downtown Raleigh (11 and 121 W. Jones St.) is an active research institution that engages visitors of every age and stage of learning in the wonders of science and the natural world. Hours: Monday–Saturday, 9 a.m.–5 p.m., and Sunday, noon–5 p.m. General admission is free. Emlyn Koster, PhD, Director. For more information, visit naturalsciences.org.