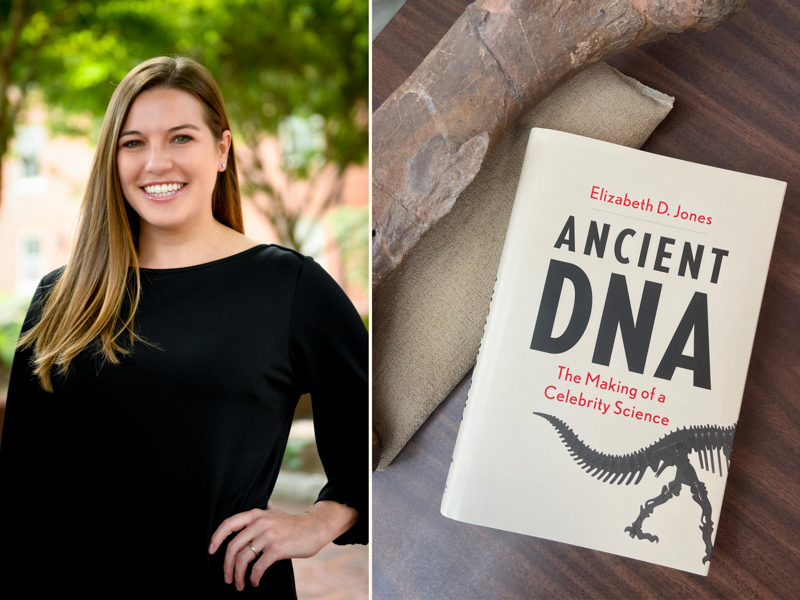 The Making of a Celebrity Science
Ancient DNA research — the recovery of genetic material from long-dead organisms — is a discipline that developed from science fiction into a reality between the 1980s and today. Dr. Elizabeth Jones explores the field's formation and explains its relationship with the media by examining its close connection to de-extinction, the science and technology of resurrecting extinct species. Jones reveals how the search for DNA from fossils flourished under the influence of intense press and public interest, particularly as this new line of research coincided with the book and movie, "Jurassic Park." "Ancient DNA: The Making of a Celebrity Science," is the first account to trace the historical and sociological interplay between science and celebrity in the rise of this new research field.
About the presenter
Dr. Elizabeth D. Jones is the Cretaceous Creatures coordinator and postdoctoral researcher in the Paleontology Research Lab at the North Carolina Museum of Natural Sciences.
There are two ways to see the presentation:
IN PERSON: Happening at the Daily Planet Cafe, located at 121 West Jones St., Raleigh, 27603.
---