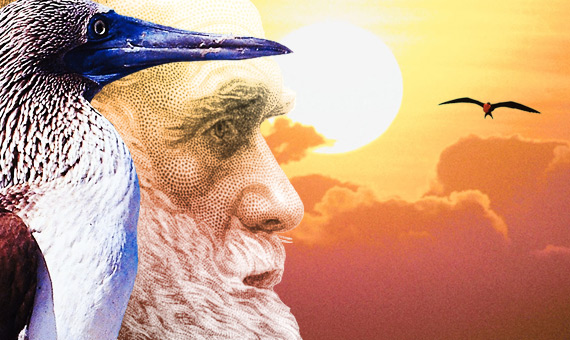 "Can we, in truth, feel satisfied by saying that each Orchid was created, exactly as we now see it?"

"Is it not a more simple and intelligible view that all Orchids owe what they have in common to descent?"

"The contrivances by which Orchids are fertilised are as varied and almost as perfect as any of the most beautiful adaptations in the animal kingdom."

"I am desperately interested in the subject; the destiny of the whole human race is as nothing to the course of vessels of Orchids."

C. Darwin
Join us at the largest event of its kind in the country! Spend a day learning about Darwin and what his theories of natural selection have done for the world of science, research and education. Meet some of the scientists who are continuing his work, and learn how Darwin's theories are being applied in cutting-edge research. In addition to hands-on science education stations, there will be crafts and games for all ages.
This year's theme: BOTANY!
This event is made possible by gifts from an anonymous donor and Syngenta.
Event partner: Pepsi Bottling Ventures.

Presentations
SECU Daily Planet Theater (NRC 1st Floor)
10:00am: The Venus Flytrap (Dionaea muscipula): A History of "The Wagish Plant as Wagishly Described"
Paul Brinkman, NC Museum of Natural Sciences, Head, History of Science Research Lab
Learn about the history of the discovery of the Venus flytrap!
---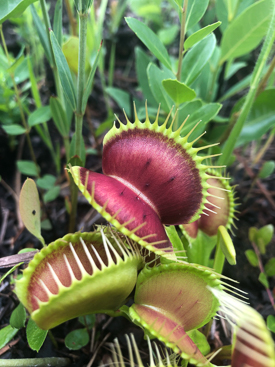 11:00am: Venus Flytrap Pollination: Insects as Friends and Food
Laura Hamon, NC State University, Departments of Applied Ecology and Entomology & Plant Pathology
Venus flytraps depend on insects for both nutrients and pollination. She will discuss the biology and conservation of this unique North Carolina native, and share her research into its floral biology.
---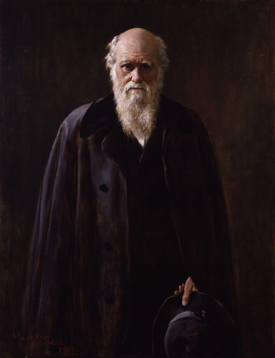 noon: Darwin Outflanks His Enemies: Botany and the Triumph of Evolution, 1859–1882
Richard Bellon,  Michigan State University
The "considerable revolution in natural history" which Charles Darwin provoked with the Origin of Species in 1859 did not just turn on sweeping theories. Darwin "outflanked" his detractors by showing how evolution guided powerful new research into the life of plants.
---

2:00pm: Central American Ethnobotany: From Belize to the Museum's Living Conservatory
Jillian De Gezelle, PhD, Ethnobotany Lab, NC State University
This talk on Central American ethnobotany will highlight medicinal and other culturally significant plants of Belize which are also found growing in the Museum's own Living Conservatory!
---
3:00pm: Everything You Wanted to Know about Herbaria*   (*but were afraid to ask)
Carol Ann McCormick, Curator, University of North Carolina at Chapel Hill Herbarium
An herbarium is a collection of biodiversity over time and space.  The herbarium at the University of North Carolina at Chapel Hill has nearly one million plant fossils, fungi, lichens, mosses, algae, ferns, grasses, wildflowers and trees which are used to describe species new to science; to document rare plants, new weeds & plant diseases; to record the biodiversity of parks and public lands; and to note blooming/fruiting times for seed collection.
---
4:00pm: Asclepias, Achillea, Echinacea: Medicinal Plant Tales
Lauri Lawson
Humans have evolved, depended on, and interacted with plants and their complex biochemistry. We will take three important medicinal plants and explore their folklore and medicinal properties, and their evolution and use in our gardens.
---
Windows on the World (NEC 3rd Floor)
11:30am; 1:30pm; 2:30pm: Meet the Animals: Climbing Adaptations

---
Special Program: Tea with Darwin!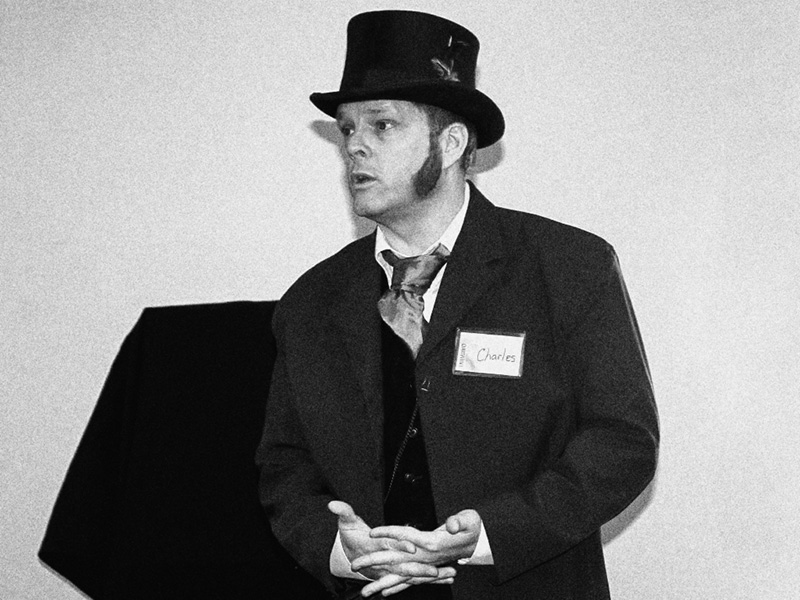 1:00pm: An Interview with Mr. Charles Darwin Upon His Return From His Voyage on HMS Beagle
Upon returning from any voyage, persons want to talk about what they have experienced. Charles Darwin was no exception. Join us for tea and cookies and an opportunity to hear a live interview by an interested scientist about Darwin's exciting five-year adventure.
---
Exhibits
Amazing Co-Evolution!  Plant and Pollinator Craft
NC Museum of Natural Sciences
Come learn about co-evolution while making 3D dioramas of bees and flowers that you can take home with you!
Animal Evolution
NC Museum of Natural Sciences
Come learn about some of our favorite animals with some crazy adaptations! Meet some live animals, including a ball python, a mole kingsnake, a rabbit, a chinchilla, a spiny softshell turtle and an Eastern box turtle!
Ant Engineering
North Carolina Entomological Society
Check out how these diligent and inventive ants survive nature's toughest challenges.
Aye-Aye (Daubentonia madagascariensis) Behavior and Vocalizations
NC State University Department of Biology
Ever wonder how animals communicate? In this exhibit, try to guess what the different sounds made by aye-aye lemurs mean! From irritation to asking for their supper, these little lemurs have a lot to say!  Vocalization spectral images will be displayed on cards while recordings of each vocalization are played for guests. They will try to guess the order of vocalizations and determine what each call communicates.
Bats As Pollinators
Triangle Troglodytes
We will be dispelling myths about bats and highlighting the importance of these highly specialized flying mammals.
The Botany, History, and Culture of Cacao
Ethnobotany Lab, NC State University
The botany, history, and culture of cacao and chocolate are explored in this ethnobotanical exhibit through botanical specimens and cultural artifacts.
Camouflaged Cats
Carolina Tiger Rescue
Wild cats have adapted in many ways to their surroundings and one of them is their coat color and patterns. Come learn about the awesome adaptations wild cats have to the plants around them!
Caterpillar Experience with the Kingsolver Lab!
Kingsolver Lab, UNC Biology
Come experience caterpillars and moths, up close and personal! Learn how temperature affects ectothermic organisms like insects, and how we study what might happen to caterpillars and moths in the face of climate change.
Color a Flower! Chemistry with Plant Pigments
Rausher Lab at Duke University
Visitors will extract pigments from rose petals and use household items (vinegar, baking soda) to explore the chemistry of these pigments. They will also have other plant species to showcase ongoing research in the lab, such as the diversity of spot patterns in petals and shifts in flower color in transitions from bee to bird pollination.
Community Weaving Fibers Grown in North Carolina
Jan French, Weaving Artist
Come touch and weave some plant and animal fibers cultivated, raised and found across our State. Weaving Artist Jan French will be helping folks to twist and weave grasses, pine needles and cotton and wool fibers into a geographic map of NC.
Convergent Evolution
NC Museum of Natural Sciences
Check out one of the coolest aspects of evolution — convergence. How can two animals separated by thousands of miles and millions of years look almost identical? Find out at the Convergent Evolution display. There will be live animals!
Coping with Climate Change
Sheth Lab, NC State University
Can plants evolve fast enough to keep up with the pace of climate change? Learn how plants can move or evolve to survive in the face of climate change through a game of hopscotch.
Darwin and Earthworms
North Carolina Entomological Society
The exhibit presents basic information on earthworm biology and details of the earthworm experiments that were carried out by Darwin. The importance of earthworms in the environment as well as their uses in vermiculture and as fishing bait will be discussed.
Darwin Day Bookmarks
NC Museum of Natural Sciences
Make a bookmark to mark your spot in your favorite of Darwin's volumes, whether "On the Origin of Species by Means of Natural Selection," or "The Various Contrivances by which Orchids are Fertilized by Insects," or any of his other 23 books!
Darwin's Favorite Plants
Extension Master Gardener Volunteers of Wake County
Extension Master Gardener volunteers are ready to answer all your gardening questions and provide resources to help your garden and lawn all year.
Darwin's Finches
NC State University Genetics Program
Come learn how Darwin developed the theory of evolution! Ever wonder what it would be like to be a bird? Kids and adults will have an opportunity to simulate Darwin's studies of finches on the Galapagos Islands. Test out different-sized "beaks" to see how adaptation works. Which bird beak do you think will be the best fit for a particular-sized food item? Have fun with our game of survival and adaptation!
Darwin the Botanist!
North Carolina Botanical Garden
We will highlight Darwin's fascination with carnivorous plants — particularly with the Venus flytrap — and how natural selection has helped "shape" the coevolutionary relationship between insects and flower morphology.
Distinctual Dimorphism
NC Museum of Natural Sciences
It's a fancy term for a common phenomenon!  Come learn why males and females can look different even when they are the same species! Also see and meet some of these animals and learn how they use these different evolutionary adaptations to survive in the wild.
DNA Detectives — Learning about Primates
NC Museum of Natural Sciences, Genomics and Microbiology Research Lab
Learn how genetics can uncover the mysteries of evolution in primates.
Evidence of Evolution
Saint Mary's School
Interactive displays will help visitors understand convergent evolution, comparative biochemistry and comparative embryology using a variety of activities including matching similar-looking marsupial and placental mammals to their correct forest layers and guessing what various embryos will develop into.
Exploring Adaptation and Natural Selection
Chapel Hill High School
Participate in hands-on activities demonstrating principles of Darwin's theory of evolution by natural selection.
Friends of Plant Conservation
Friends of Plant Conservation support the NC Plant Conservation Program to help protect North Carolina's imperiled plants and their habitats.
Fungi and Plants: an Intimate Evolutionary and Life History
NC State University
Are fungi more than mushrooms? Actually, fungi are a diverse group of organisms that have contributed to the global distribution, health, and productivity of plants for millions of years. Come learn about the diversity and evolution of fungi, their interactions with plants and their importance to our society. You'll view fungi as you prepare your own slides to examine under a microscope.
Geographic Speciation and the Gecko
NC Museum of Natural Sciences
This activity is designed to illustrate the changes in populations that are split up geographically and have different population pressures. You get to change the evolution of a hypothetical population of geckos!
How Do Scientists Study Plant Populations?
Duke University
Check out some activities on how to collect demographic data on plants. See a collection of plants that you can measure (e.g. Venus flytraps). Observe a collection of posters (i.e. one for each researcher in our lab) with pictures of their plant species, them collecting data in the field, and a short blurb about their species and why it's special — to show that anyone can do science!
If DNA Were the Thickness of a Human Hair
Osher Lifelong Learning Program, NC State University
DNA is truly an amazing molecule. How much is in each of your cells? How does it fit into the nucleus without getting tangled? How large are chromosomes? This display uses a unique analogy to answer these questions (and many more).
Lemurs: The Living Fossils of Madagascar
Duke Lemur Center
Lemurs are one of the oldest living branches of the primate family tree, and they can teach us so much about our own evolution. From mouse lemurs to Megaladapis, come visit us to learn all about these amazing animals!
Make Your Own Darwin Day Button!
NC Museum of Natural Sciences
Show your support for Mr. Darwin and his spot-on theories by coloring your own button! Our volunteers will make your masterpiece into a special badge you can wear today and forevermore!
Manatees on the Move
NC Museum of Natural Sciences
Manatees face many dangers as they navigate the warm waters of the southern US. Pretend you are a manatee and dodge boat propellers, avoid red tide and seek delicious sea grass. Those who survive get a prize!
Mixed Media Nature Painting Demonstration
Stacy Lewis Studio
Join Stacy Lewis as she creates colorful, textured botanical paintings using mixed media and nature printing techniques.
Modeling Adaptations
Duke Gardens
Meet Duke engineering students who are developing teaching models to display the mechanics of living inhabitants of Duke Gardens. Examine their prototypes and make your own models of Venus fly traps and frog calls.
Narwhals: Unicorns of the Sea
NC Museum of Natural Sciences
Kids!  Come learn about the magnificent narwhal and some of its special arctic adaptations, build your own arctic narwhal scene to take home and see a real narwhal tusk from the Museum's collections.
Natural Selection: Entomological Art
Stacy Lee Gallery
Promoting conservation and education through art — using real insects!
Pipus cleanerus vs. Natural Selection
NC Museum of Natural Sciences
Kids become fearsome predators in this activity! We have a dark room filled with a rare type of "snake," the Eastern Pipus cleanerus. Pipus cleanerus is a diverse species with many colors. As more and more "predators" weed out some of the easier-to-spot colors we will get to see natural selection in action over many generations!
Plant Doctor
NC State University
Scientists examine genes to identify pathogens in plants. This exhibit will demonstrate a rapid DNA extraction method from plant leaves using a microneedle (MN) patch, used to speed plant disease detection in the field. MN patches are made of a biodegradable polymer. Both real MN patches and a poster will be presented.
They will also feature Do-It-Yourself Strawberry DNA extraction, a hands-on activity to allow visitors (including kids!) to extract DNA from strawberries using simple tools they provide. This activity may take up to 15 minutes.
Finally, they will exhibit a mobile phone-based sensor device for detection of plant diseases by "sniffing" the gas molecules released by plant leaves. The actual device will be demonstrated together with a poster.
Plants4Kids
Alonso-Stepanova Lab, NC State University
Queue up for a hands-on demo for all ages that teaches kids about plants. Learn how scientists study plants in a laboratory and set up a simple experiment to take home with you!
Plants in Motion: A Powerful Adaptation
Natural World Investigate Lab, NC Museum of Natural Sciences
Hours: 10:00am–4:00pm
Experiment, observe and learn about plant movement in the Natural World Investigate Lab's greenhouse.
Urban Evolution
NC Museum of Natural Sciences
Did you know evolution is happening right under our noses? Lots of plants and animals are changing to adapt to human-influenced landscapes. Learn about some examples of this urban evolution and meet one the Museum's fancy rats!
VRPlants presents "Naturalist's Workshop"
VRPlants
VRPlants will be showcasing their new virtual reality experience, "Naturalist's Workshop," by offering full demonstrations. This program aims to increase interest in plant biology topics by allowing Museum patrons a hands-on exploration of delicate botanical specimens and an immersive exploration of natural science collections meta-data.
What Are Recirculating Farms?
Recirculating Farms Club at NC State University
We will have a learning game to explain aquaponics, as well as a desktop system with a betta fish and peace lily. We aim to explain a different, cool way to farm!
Volunteer
Want to be part of Darwin Day? Volunteer with us! Volunteer jobs span logistical (set up, breakdown, meal service, etc.), educational stations and kids' crafts and activities! It's loads of fun and you get an insider's perspective! Volunteers who work 2+ shifts get free lunch.
Volunteers must be 13 years old to volunteer without a parent. Volunteers must be 10 years old to volunteer with a parent.
Questions? Contact Miranda Dowdy.
Sign up here!