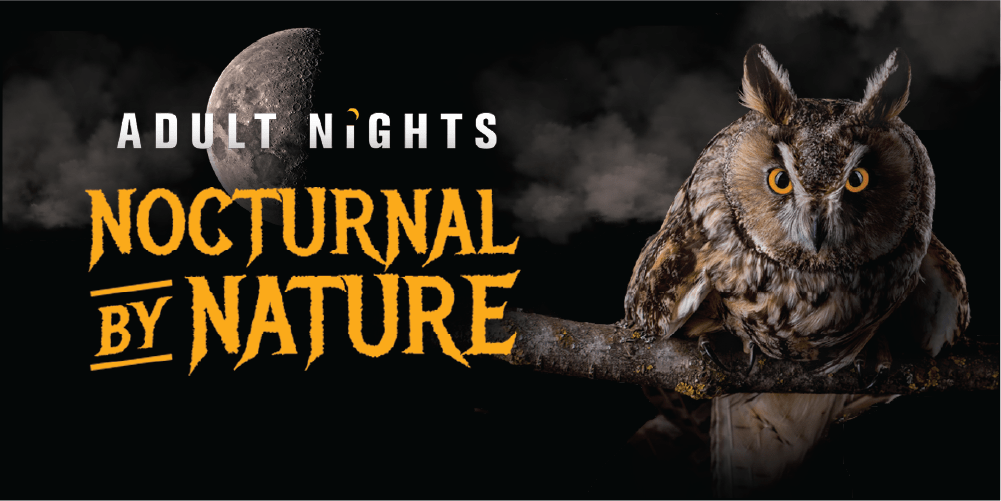 Nocturnal by Nature :: Activities | Food & Drinks
---
Come to the Museum's spookiest Adult Night of the year, "Nocturnal by Nature!" Dance among dinosaurs, meet Museum creepy-crawlies up close, and face your fears with a ride on our mechanical shark at this premiere event. Enjoy a unique opportunity to experience the Museum at night while exploring the uncensored side of science. The event features interactive science stations, music, games, local entertainment, and special activities. Food and drinks will be available for purchase, including a different specialty cocktail on each floor of the Museum. Costumes encouraged (but not required)!
Friday, October 27, 7 pm- 10 pm
Tickets: $20, $15 Members; $25 at the Door. Not a member yet? Join today!
Join at the Catalyst level or higher and receive a complimentary pair of tickets to one Adult Night of your choice, access to sold-out Adult Night events, tickets to exclusive VIP receptions (21+) and more!
COSTUME AND MASK POLICY
*For the safety of all visitors, we ask that guests wearing masks or items that obscure their face remove those items during the check-in process. After checking in, guests are welcome to wear those items in the event.
*Costumes should not contain any elements that resemble, or could easily be mistaken for, an actual weapon.
*Shoes are required. Bare feet are not allowed.
*The Museum reserves the right to turn away any guest with a costume that we deem offensive or unsafe.