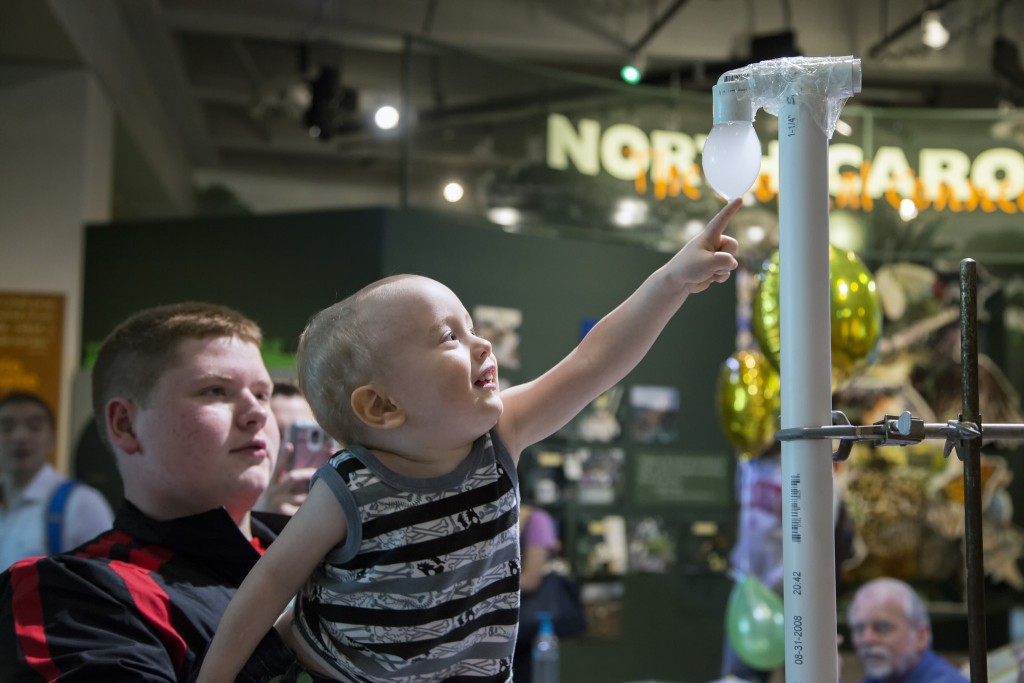 Featuring over fifty hands-on exhibits, games, crafts and activities, plus a series of presentations, Triangle SciTech Expo is a unique event that assembles scientists and technical professionals from universities, organizations and industry to engage visitors of all ages in the excitement of science and technology. We provide leaders in SciTech fields a prominent opportunity to showcase innovations and research while engaging visitors in hands-on activities that actively spark their interest in STEM fields.
Experts, researchers, and specialists developing new technologies will interact with visitors, who will engage in hands-on activities and enjoy educational exhibits. Activities and exhibits are designed for all ages and stages of learning, and families are encouraged to attend.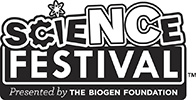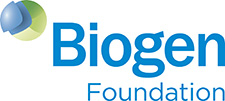 Presentations
SECU Daily Planet Theater — 1st, 2nd, & 3rd Floors, Nature Research Center
KEYNOTE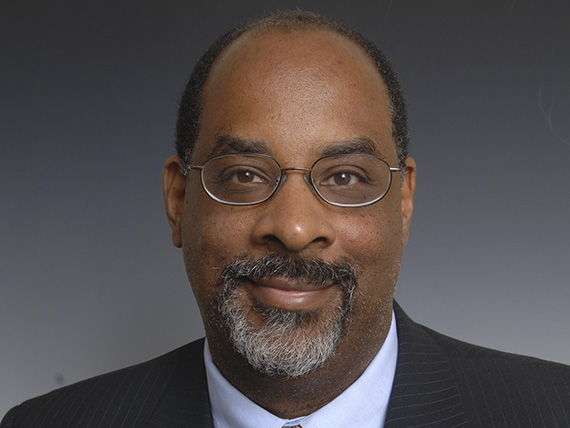 1:30 pm:  Race: Frequently Asked Questions
Dr. Joseph L. Graves Jr, Assoc. Dean for Research & Professor of Biological Sciences, Joint School for Nanoscience & Nanoengineering, North Carolina A&T State University and UNC Greensboro
Americans believe in "race" like it's gravity, but most cannot explain what it is they actually believe in.  This presentation unpacks the confusion between biological and social conceptions of race, demonstrating that while humans do not have the former, our societies are powerfully influenced by the latter.
10:30 am: Freshwater Clams: Mother Nature's Filtering System
Art Bogan,  Research Curator of Mollusks, NC Museum of Natural Sciences
North America is home to the greatest diversity of freshwater clams. Their role in the environment is critical to our freshwater. These are among the most imperiled animals in North America.
3:00 pm:  Drones, Drones, Drones!
Matt Jones, Multirotor Drone Expert
How do drones work? A discussion about the science of drones and their many uses today and in the future.
Windows on the World Theater —3rd Floor, Nature Exploration Center
11:00 am, 1:00 pm, 3:00 pm:  The States of Matter: Cool Chemistry!
Dr. Sol Levine, NC Section of the American Chemical Society and NC State University
Come see examples of all four states of matter, and participate in demonstrations with liquid nitrogen, dry ice and liquefied carbon dioxide.  Learn about the many uses of each!
WRAL 3D Theater —1st Floor, Nature Exploration Center
12:30 pm:  Saturday Science Buffet: Live Science with Bob Alderink
Science Buffet is a lively science presentation featuring a "taste" of everything the Museum has to offer: live animals, weird science facts, dramatic demonstrations, and explosions (small and controlled of course), all seasoned with a touch of humor.
Bob Alderink, Head of the Museum's Natural World Investigate Lab, is a talented science communicator with unique skills as a presenter and teacher. Bob teaches math and science topics to Museum audiences in programs that range from large auditorium shows to intensive lab classes for school groups. Because of his talent as a science communicator, he was named by The News & Observer as "Tar Heel of the Week" in November 2004 and was awarded the 2011 Outstanding Informal Educator Award in Science, Mathematics, and Technology Education by the N.C. Science, Mathematics, Technology (SMT) Center.
Exhibits
3D Printing and Additive Manufacturing
Center for Additive Manufacturing and Logistics: NC State University
Additive manufacturing has emerged as a game changing technology, facilitating the manufacturing of highly complex products from custom implants to jet engine components, as well as designs that were never before possible.  Visit the 3D Printing and Additive Manufacturing exhibit for a glimpse at the exciting future of manufacturing.
3D Printing for Bio Applications
UNC/NCSU Joint Department of Biomedical Engineering
This exhibit will display a 3D printing approach to bio applications.
Absurd Circuits and Wonky Wiring with Makey Makey
NC Museum of Natural Sciences
Want to build a working Super Mario Brothers controller out of Play-Doh? Use your friend as a keyboard? How about playing an electric guitar with your elbows? The technology behind building controllers is surprisingly simple. Find out just how simple it is by building your own working circuit system.
Animal Architects
NC Museum of Natural Sciences
Did you know animals are also engineers and architects?  Learn about some cool structures animals create and meet some of these "animal architects."
Animals of Biotechnology
NC Museum of Natural Sciences
Come meet a few animals and learn how they are helping us to understand our world and help us solve problems.
Brilliant Biotech Buttons!
NC Museum of Natural Sciences
Come color and construct your own button to show your support for science and technology.
Catalyst InvenTeam
Catalyst: Creating Opportunities in STEM for Students with Disabilities, Science House, NC State University
Come meet the Catalyst team, one of the top 15 teams in the USA at the Lemelson-MIT InvenTeam National Competition. They are the first Lemelson-MIT winners to have a team comprised completely of students with disabilities! Learn about their winning invention and also complete a hands-on invention activity.
The Changing Earth
NC Museum of Natural Sciences
How is Earth changing? What causes change on Earth? How will Earth change in the future?  Find out how human activities have changed the Earth's land, oceans and atmosphere and how that affects the capacity of the Earth to support lifeforms.
College of Sciences Showcase
NC State College of Sciences
Students, post docs and faculty from the College of Sciences invite you to participate in hands-on activities related to their research.
The Conservators Center
"Jerry" the Binturong and his friends from the Conservators Center will be onsite to educate you about a keystone species you may not know about.  Please come and meet Jerry and learn about him and the other amazing species that call the Conservators Center their home, like lions, tigers, caracals, lemurs and many others.
Darwin's Finches
Genetics Program at NC State University
Come learn how Darwin developed the theory of evolution. Ever wonder what it would be like to be a bird? Kids and adults will have an opportunity to simulate Darwin's studies of finches on the Galapagos Islands. Test out different-sized "beaks" to see how adaptation works. Which bird beak do you think will be the best fit for a particular sized food item? Have fun with their game of survival and adaptation!
Discover the Amazing World of Microbiology
NC State University, College of Sciences
Microbes such as bacteria and viruses are all around us. They are diverse and powerful, occupying every part of our planet and even our bodies.  They were the first life on Earth and continue to adapt and evolve, impacting everything from human health to changes in our environment.  Come learn and experience Microbiology through hands-on activities with NC State Microbiology students in the Micro World iLab.
Discovery Station
Mad Science
Mad Science brings you hands-on FUN!
Duct Tape Challenge
NC Museum of Natural Sciences
Can you build a boat out of duct tape that floats in the water … AND can withstand being blasted by a missile from a trebuchet?!  Come try your hand at the Duct Tape Challenge. Prizes awarded to the competitors whose boats are still floating!
Engineering Alive!
The Engineering Place at NC State University
Come try some engineering activities that will show you how engineers are working to save the world. From wearable sensors to glowing fabric to athletic shoes and diapers, engineers are involved in everything human-made, and you can be too!
Environmental Wheel of Knowledge
NC Museum of Natural Sciences
Test your environmental IQ in this fun quiz for all ages.  You may even win a prize!
Exciting X-Rays Kids' Craft
NC Museum of Natural Sciences
Learn about the science of x-rays and make your own fun craft to take home.
Exploring the Deep through Maritime Archaeology
NOAA Monitor National Marine Sanctuary
Come learn how NOAA uses science, engineering and technology to discover, explore and document shipwrecks off North Carolina's coast.
Exploring the World of Pharmaceuticals
GSK Science in Schools
Activity 1:  Play-dough Placebo — children manufacture 3 play-dough tablets and quality check them for appearance and weight.
Activity 2:  Medicine hit — children use a magnet to find the medicine hit among all the non-magnetic possible medicines; demonstrates the many attempts to identify new medicines and that only one among many will be successful.
Activity 3:  Fingerprint — this experiment allows participants to determine the type of fingerprint they have.
FTC First Robotics
Cardinal Gibbons High School
This display will present robotics at the high school level, and will include an FTC First Robotics competition and how robots are made. Visitors will be able to drive robots and see them in action.
Pocket Solar System and Orbiting Objects
NC Museum of Natural Sciences
There is a lot of space in our solar system — come learn about planets, moons and other objects and how gravity influences their orbits.
Genetic Circuits and Electric Circuits
Sozzani Lab at NC State University
Learn how electric circuits that you use every day work just like the genetic circuits inside your body. This exhibit links together concepts from biology and engineering.
Gila Monsters and Medicine: Lizard Spit in Your Drugs!
NC Museum of Natural Sciences
Have you ever wondered if you are consuming lizard spit?  No?  Find out why lizard spit is a good thing and learn how it is used to help treat diabetes.
Girl Scouts-North Carolina Coastal Pines
Participants will try and knock down a paper bridge built on cups with plastic jewels after they have estimated the amount it will take.
Healthy Lungs, Happy Living
National Institute of Environmental Health Sciences
At this exhibit, get your lung capacity measured and discuss what it means.
Ice Orbs
NC Museum of Natural Sciences
Ocean worlds may be the most likely places to discover life beyond Earth.  Learn about how astrobiologists are studying ocean worlds for evidence of life.
Imagining Life
NC Museum of Natural Sciences
If life exists elsewhere in the universe, it could look very different from life on Earth.  Learn how astrobiologists use our knowledge about life on Earth to make predictions about what life might be like elsewhere in the universe.
Imagine, Plan, and Build: Help Create Raleigh out of LEGO®
Play-Well TEKnologies
Help build Raleigh out of LEGO®! Build skyscrapers, museums, houses, parks, and more — all with LEGO®. Play-Well TEKnologies instructors will help guide builders of all ages to create a LEGO® version of the city we love. From downtown to the suburbs, you can create your own part of this LEGO® city.
IXL Learning: Science Practice that Feels like Play
IXL Learning
IXL is the world's most popular subscription-based learning site for K-12 education. Museum visitors will explore IXL's rich library of online science skills, including activities on heat transfer, topographic maps, ocean ecosystems, and much more. Visitors will also receive colored pencils and coloring sheets to take with them.
Living with the Sun
NC Museum of Natural Sciences
What causes the sun to vary? How do Earth and the solar system respond? What are the impacts on humanity?  Find out the answers and learn the big stories about our closest star.
Make a Tree Seed Kit
We Plant It Forward
Participants will assemble a longleaf pine tree seed growing kit to take home and grow. The kit includes a hand made newspaper pots, soil, Longleaf Pine tree seeds, and growing instructions.
Marker Chromatography
NC Museum of Natural Sciences
Are black markers really black? How do trees fight gravity to pull water up into their roots? What's the fastest color in the world? Explore the answers to these questions and more at Marker Chromatography!
Microbes for Better Farming
Novozymes
Learn through visuals how microbes are used to prevent plant disease and increase crop yield.
Mission Critical Operator Simulation
Wake Tech Community College
Students will have the opportunity to test their critical thinking skills responding to alarms in 24×7 environments. They will have the opportunity to investigate issues with cooling systems, generators, and power management. This simulation was designed as a learning tool for future technicians in mission critical environments.
Nanomaterials: Carbon in All Its Different Forms
Department of Chemistry, NC Central University
A large, suspended nanotube balloon model will let you know when you've found this exhibit! Visitors can observe how the carbon atoms are arranged in a nanotube, or assist in building a 3D graphene model using toothpicks and gumdrops.
NCCU-BRITE
Gel Loading, Inheritance Bracelets, Candy DNA Model Lesson, Gee, Roy and Biv's Micropipette Challenge Stations.
NC's Climate and the Water Cycle
State Climate Office of North Carolina
This exhibit will have a series of activities to take visitors through the water cycle, from how clouds form, to how we measure rainfall, and to the influence of temperatures and different soil types on evaporation.  All these activities will be tied to North Carolina's unique geography and climate.  They will also be discussing the CoCoRaHS Citizen Science project.
North Carolina Future Farmers of America

Plant Biotechnology
BASF Plant Science
Amazing Maize activity — kids can dissect maize seeds and get to know the various parts of the seed and can also learn about corn products and how BASF helps in making these products.
Learn about pollinators — kids can mimic pollinators by making flowers out of cups and insects from pipe cleaners.
Play a seed and plant matching game.
Look through a microscope — kids will have a chance to play with a handheld microscope and look at leaves, insects etc.
Plants4Kids
NC State University
This is a hands-on demo for all ages that teaches about plants. Learn how scientists study plants in a laboratory and set up a simple experiment yourself to take home with you!
Rising Sea
NC Museum of Natural Sciences
Earth's sea levels are rising, submerging land and causing coastlines to recede.  This will have major consequences for people all around the world.  Come learn how scientists are monitoring the sea level and how this will provide information that can help us prepare for and adapt to the changing ocean.
Robots in Motion!
FIRST North Carolina
Come see robots shoot balls, pick up gears and climb ropes!  These robots were built by teams of high school students in only six weeks for the just-completed FIRST Steamworks game.  Check out the innovation and smarts of the next generation of engineers and inventors.
The Role of Wetlands and Streams in Our Community
US Army Corps of Engineers
This exhibit will have display boards, watershed model demonstration area, and a bug identification station.
Science for a Better Life
Bayer
Bayer is driven to find solutions that will help overcome some of the most urgent challenges facing the agricultural sciences today. Stop by to learn more about how they are working to find innovations that will help farmers feed a growing population.
Science Made FUN!
High Touch High Tech of RDU
High Touch High Tech will be bringing some of their hands-on science experiments for kids to learn from and enjoy. They will have their science instructors on-hand to share information with parents and teachers about their various in-school science field trips, birthday party packages and more.
Science that Truly Matters
Biogen
Get excited about science through hands-on experiments and demonstrations that will bring North Carolina's largest independent biotechnology company to life. You will get a chance to experience the same tools and techniques that they use to discover, develop, manufacture and commercialize innovative therapies for people living with serious neurological, autoimmune and rare diseases.
The Secret Life of Plants
NC State University Plant Pathology Graduate Student Association
This exhibit will introduce the concept of DNA through a hands-on activity of strawberry DNA extraction and introduce plant pathology with a coloring activity and pipette activity.
SEM Those Bugs!
NC State University Materials Science and Engineering
Electron Microscopy of bugs in the MicroWorld I-Lab!
Solar Eclipse
NC Museum of Natural Sciences
A solar eclipse is a rare and beautiful event that occurs when the Moon moves between the Sun and the Earth. This August 21, we will experience this amazing event. Come learn about eclipses and what you should do this August!
So You Think You're a Microbiologist?
bioMerieux, Inc.
A world leader in the field of in vitro diagnostics for 50 years, bioMérieux provides diagnostic solutions (reagents, instruments, software) which determine the source of disease and contamination to improve patient health and ensure consumer safety. Its products are mainly used for diagnosing infectious diseases, but are also used for detecting microorganisms in agri-food, pharmaceutical and cosmetic products.
Techno Wolves 2017 Robot Demo
Techno Wolves FRC Team 5518
Techno Wolves FRC Team 5518 will be demonstrating our 2017 FIRST STEAMWORKS robot, Hyperion. Kids and adults will be allowed to control the robot so it can pick up balls from the ground and shoot them a short distance! We will also be hosting a Q&A session covering topics like science, technology, engineering, arts, and mathematics (STEAM) as well as about our robot and the team. For more information about the team, please visit our website at www.technowolves.org.
Toxins in Nature
NC Museum of Natural Sciences
Nature contains deadly toxins, from venomous snakes to poisonous frogs and mushrooms.  How do these toxins evolve and why?  And how do they cause so much harm?  Find out here!
UN Sustainability Goals
NC Museum of Natural Sciences
The United Nations has set forth 17 goals for sustainable global development.  Come learn about them and how you can make a difference for the planet!
Usborne Books and More
We have amazing, engaging, educational books.
Wake Tech STEM
Wake Tech Community College
Come and explore STEM at Wake Technical Community College!  See our 3D printers in action, build your own trebuchet and explore with the life sciences.  Learn about our STEM programs, ongoing undergraduate research projects and our summer camps for middle school and high school girls.
Who's Your Mummy?
Broughton High School Forensic Science Club
Come try hands-on activities in forensic science to solve crimes even thousands of years old!
Wolfpack Meteorology
Meteorology students will showcase the meteorology program at NC State University.
Zebrafish, Worms and Flies, OH MY!
Duke Outreach in Genetics and Genomics (DOinGG)
Look through a microscope to see common model organisms used in labs to study human diseases. They will have zebrafish larvae, nematode worms, and fruit flies.
---