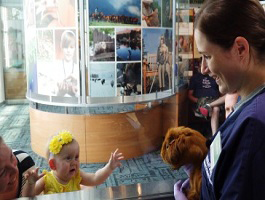 Thank you very much for your interest in supporting Veterinary Sciences and helping to provide medical care and management of the Museum's live animals.
Donations of any monetary amount are greatly appreciated and can be made by visiting the Friends of the Museum donation website and indicating "Vet Sciences account (2570-999-000-000)" in the Comments box.
Donations of items can be made by visiting our Amazon Wish List.