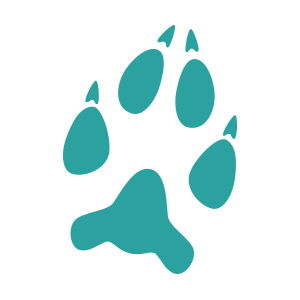 The Wild Animals Podcast delves into the drama and excitement of the lives of real animals, in the real world.
In each episode, scientists tell stories of individual animals they have gotten to know personally by following them with technology like animal tracking or camera trapping. Your host, Dr. Roland Kays, is an expert with this technology, and has tracked animals all over the world. Kays is Head of the Biodiversity Research Lab at the North Carolina Museum of Natural Sciences and is a Research Professor at NC State University.
---
Season 3
Episode 5: 003: The White-tailed Deer Who Was a Gold Medal Marathoner
Summary:

Deer 003 was the most unusual animal in a large study of deer in Missouri. While most animals disperse a few miles to set up their home range, this deer set out on a marathon trek, breaking records as he went. Moving at night to avoid archery hunters, 003 was on a mysterious mission, and showed scientists just how far a deer can move.

Guest:

Dr Josh Millspaugh is the Boone and Crockett Professor of Wildlife Conservation at the University of Montana.

Species:

White-tailed deer are one of the most common, most loved, and most hated mammals in North America. They thrive in rural and urban areas and are the most important game species in the country.
Episode 4: Turkey 473: The Southern Chick Who Sported a Beard and Was a Truck Junkie
Summary:

Even before he launched a rocket-net over her head, Dr.Chamberlain knew Turkey 473 was a special bird because she sported a big beard (which is very unusual for hens). After outfitting her with a radio transmitter, Chamberlain tracked 473 for more than two years, monitoring her nesting behavior, and learning how turkeys avoid, or fail to avoid, their many predators. One year her nest seemed positioned at the ideal place to watch for Chamberlain's approaching field truck, which seems like it would make his work easier, but actually threatened to derail the research.

Guest:

Dr. Michael Chamberlain, Terrell Distinguished Professor of Wildlife Ecology and Management, Warnell School of Forestry and Natural Resources, University of Georgia. You can follow him on Twitter @WildTurkeyDoc.

Species:

Wild turkeys are one of the largest and most distinctive North American birds. They were once on the brink of extinction, but have made a remarkable recovery thanks to conservation efforts, and are now hunted for sport.
Episode 3: Samuel: The Little Giant Tortoise Who Lived
Summary:

Dr. Blake first met Samuel as the hatchling tortoise left its nest on the Galapagos Islands. A tiny tracking tag helped Stephen and his team track the little guy as he legged it away from his nest site, navigating the harsh volcanic landscape in search of safety and some edible foliage. Eight years later Samuel has grown to over 15 pounds and survived the most dangerous period of his life, which now could stretch on over the next century and beyond.

Guest:

Stephen Blake, Ph.D., assistant professor of biology at Saint Louis University. You can learn more about his work on the Galapagos at www.gianttortoise.org or read about his urban turtle work at www.forestparklivinglab.org.

Species:

The Galapagos giant tortoise can weigh over 600 pounds and live up to 200 years. They are a symbol of the Galapagos islands and play vital ecosystem roles as seed dispersers. Although their populations have been greatly reduced due to historic hunting and habitat loss, new conservation efforts are now restoring their numbers.
Episode 2: 5715: The Woodpecker Who's Seen It All
Summary:

Bird 5715 was the, you guessed it, 5715th bird captured as part of a long-term study of acorn woodpeckers since 1974 at Hastings Natural History Reservation in Carmel Valley California. She had the fortune of being born into the richest territory around, with tens of thousands of acorns stashed into woodpecker-created holes in trees (aka granaries). However, this privileged upbringing also presented challenges to her finding a mate under the watchful eye of her record-setting father, forcing 5715 into a series of gang fights and walkabouts.

Guest:

Dr Sahas Barve is the John W. Fitzpatrick Director of Avian Ecology at the Archbold Biological Station. You can follow him on Twitter @SahasBarve.

Species:

Acorn woodpeckers are native to the western United States south to the Colombian Andes. In California they are famous for their unique behavior of storing acorns in granaries drilled into trees.
---
Episode 1: Waffles: The Hyena Who Climbed the Social Ladder
Summary:

Spotted hyenas live in large clans ruled by a queen who typically passes her high rank onto her daughters. Waffles was born from a low-ranking (peasant) family but was able to assemble a gang that helped her claim the throne. This risky venture paid off for Waffles, who had numerous offspring (named after syrup brands), but ended tragically for some of her gang members.

Guest:

Dr. Eli Strauss is a postdoctoral researcher at the Max Planck Institute for Animal Behavior and Michigan State University. His work with Waffles is part of the Mara Hyena project, affiliated with Michigan State University. You can follow Strauss on Twitter @_straussed and the hyena project @MaraHyenas.

Species:

Spotted hyenas are a large African predator with distinct vocalizations, including a high-pitched cackle that has led to their nickname of the laughing hyena. They are highly social animals and live in large clans, which can contain up to 100 individuals. Hyenas are also famous for their unique reproductive biology, with females having pseudo-penises that are structurally and functionally similar to the males'.
---
Season 3 Preview
---
Season 2
---
Season 1
---