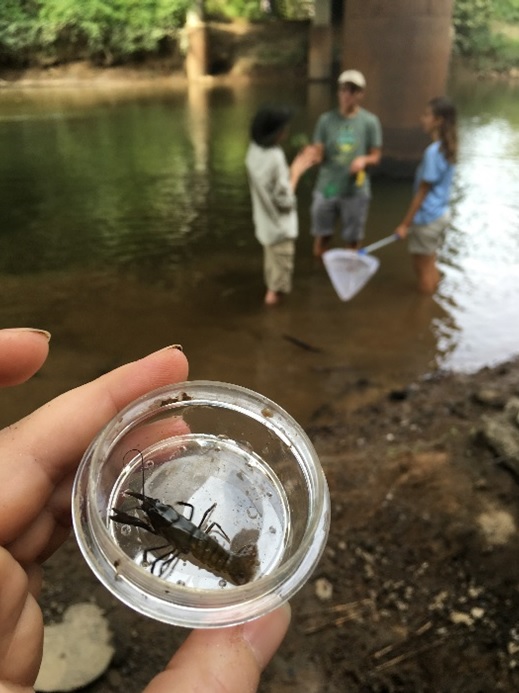 Grades 9–12 (in 2020–2021 school year)
Junior Curators are volunteers with an intense interest in conservation, animal care and field biology. Junior Curators directly support the Museum's conservation efforts by participating in educational programs and events, field experiences to natural areas, natural history service projects, and assisting in the care of the Museum's live animal collection.
Students work together with like-minded peers for the duration of their volunteer experience. Time commitment is one 1.5-hour weekday shift per week and one 1.5-hour meeting per month through the traditional school year calendar, plus additional optional field trips.
Goals of the Junior Curator program:
To participate in opportunities for advanced students and experience the natural world.
To gain field experience learning about conservation and the diversity of life on Earth.
To develop good work habits and gain knowledge of responsible animal husbandry skills by caring for the Museum's live animals.
To grow personally and academically by working and interacting with scientists, educators, and museum curators.
To develop teamwork, leadership and good interpersonal skills and contribute to the Museum through volunteer service.
Fee: $75/year. Fee covers snacks for Friday meetings, Junior Curator T-shirt, program equipment like scrubs, boots, protective eyewear, camping gear, etc.
This program is currently full and we are not accepting applications at this time. Applications for our 2020-2021 school year program will open in January, 2020.
Please note that this application-based program is highly competitive and we receive more applications than we can accept. Program runs on school year calendar, August–April.
Junior Curator Facebook Group— for all past and present Junior Curators associated with the North Carolina Museum of Natural Sciences.
---
Staff