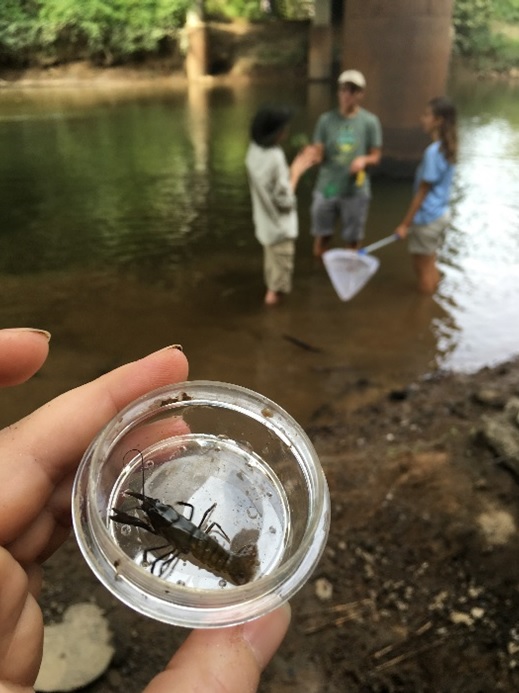 Grades 9–12 (in 2023–2024 school year)
Junior Curators are volunteers with an intense interest in conservation, animal care and field biology. Junior Curators directly support the Museum's conservation efforts by participating in educational programs and events, field experiences to natural areas, natural history service projects and assisting in the care of the Museum's live animal collection.
Students work together with like-minded peers for the duration of their volunteer experience. Junior Curators follows the traditional Wake County Public School calendar and runs from September to April.
Junior Curators commit to the following:
One required monthly meeting with Living Collections staff.
Two required monthly group meetings with guest scientists, researchers and Museum curators to explore a variety of natural science topics (meetings will take place on the first Friday and one Tuesday of the month, 3:30–5pm, and may be held at the Museum or offsite).
Optional trips, field experiences and service projects across North Carolina and beyond (trips may involve an additional fee to cover travel costs).
Annual group retreat in August and graduation event in May.
Fee: $75/year. Fee covers snacks for meetings, Junior Curator T-shirt and program equipment like scrubs, boots, protective eyewear, camping gear, etc.
Scholarships are available. Please contact Lynn Cross for more information.
Applications are now open! Application deadline is Monday, March 20 at 5:00pm. Group interviews will be held March 27, 28 and 29 and top applicants will be invited to attend.
Junior Curator Application Form
This application-based program is highly competitive, and we receive more applications than we can accept. If selected for the program, you will be expected to uphold the required volunteer time commitment described above and attend all group meetings and volunteer shifts. Failure to do so may result in removal from the program.
Junior Curator Facebook Group— for all past and present Junior Curators associated with the North Carolina Museum of Natural Sciences.
---
Staff