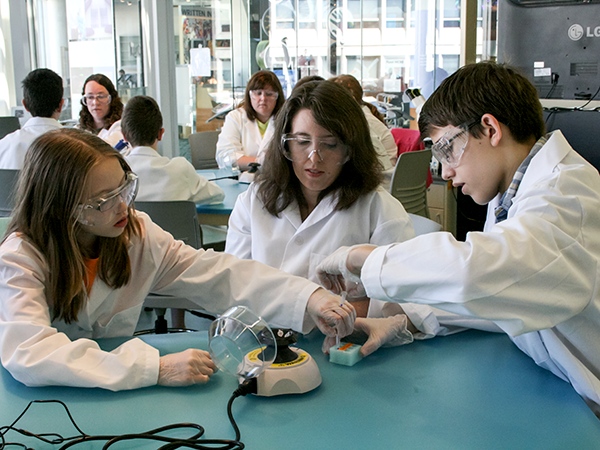 In addition to the Museum's Discovery Room, Curiosity Classes, Living Conservatory and Investigate Lab programs, many of the Museum's regularly scheduled programs and events are ideally suited to the homeschool/track-out audience.
---
Monthly (Sept – May) science classes related to Museum research that reinforce curriculum goals and cover topics in ecology, paleontology, geology, and biology.
---
With a minimum of eight students of the appropriate age, you can schedule a school program. Available for grades K-12.
---
Join the Homeschool/Track-Out Updates email list to receive notices about upcoming programs and events for homeschool families.
---
Staff