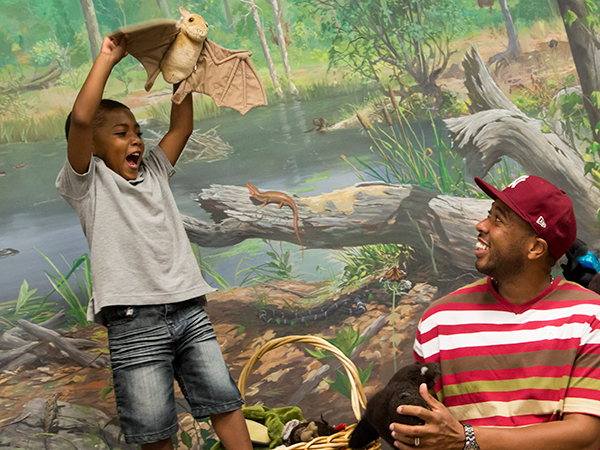 Overview
The Discovery Room is a special place for families and visitors of all ages to explore the natural world up close.
Engage your senses by touching fossils, feeling bird wings, smelling tropical scents, watching the beehive and more. Try on costumes, play with puppets and find hidden animals in our dead tree critter hotel. This is an ideal area for intergenerational learning.
Programs are available for early childhood groups in the mornings from October through May. Chaperoned groups can only be accommodated during family time with prior arrangement with the coordinator.
Family Time Hours
Volunteering
Volunteers interact with the public and help Discovery Room visitors examine and touch specimens that normally are only seen.
Time commitment: Two 3-hour shifts per month (preferred).
Training: Specialized training in all aspects of the room and in interacting with families and young children; on-the-job training.
More Information about Volunteering
---
Staff