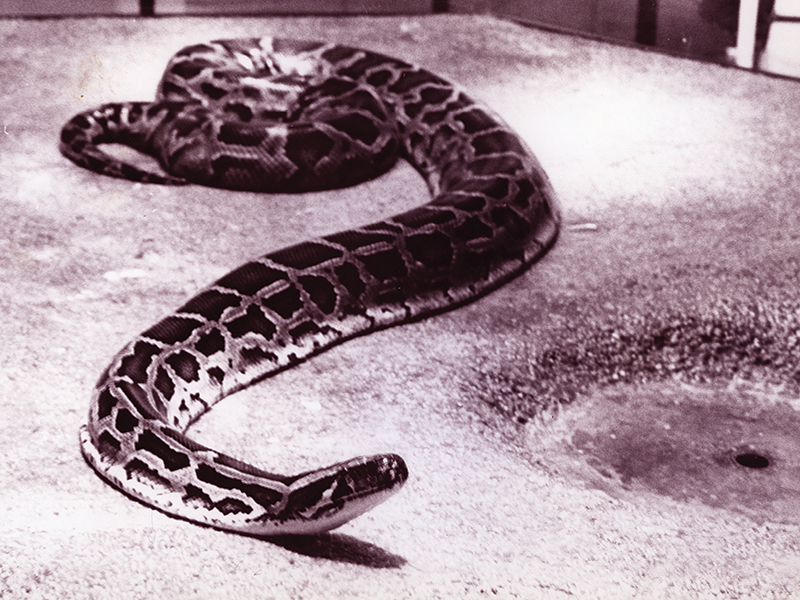 A Burmese Python Named George
From 1964 until 1989, an enormous Burmese Python named George resided at the NC Museum of Natural Sciences. This python was given to the Museum by Master Sergeant Dewey Simpson upon his return from leading a Special Forces unit in the Vietnam War.
---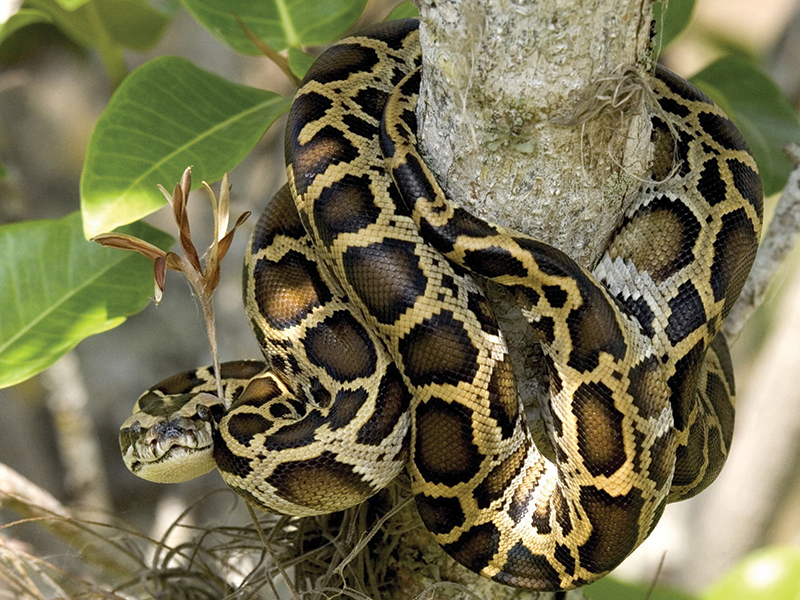 All About Burmese Pythons
Burmese Pythons are among the largest-known species of snakes, and can grow to over twenty-three feet in length when mature. They are usually found high up in trees or along rivers in Southeast Asia, where they feed upon various birds and small mammals.
---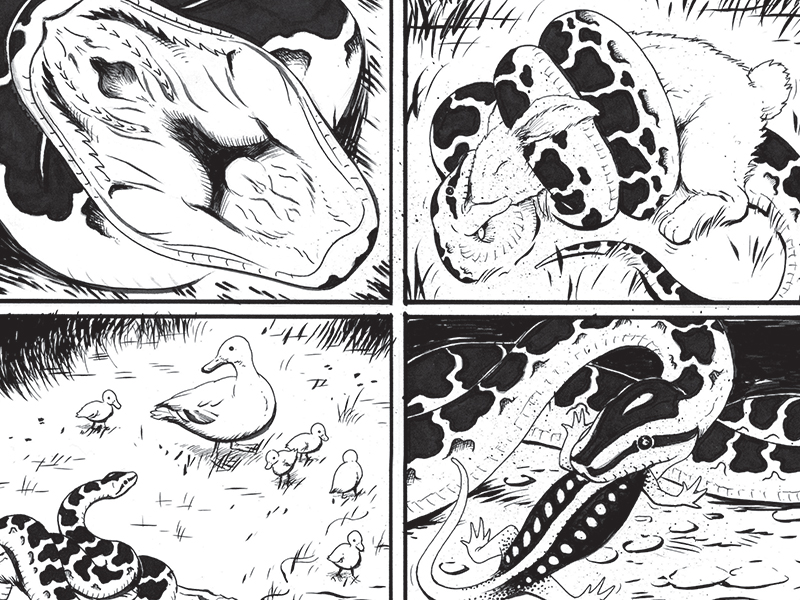 In the Wild
In their native lands, Burmese Python numbers are in decline because of habitat loss and capture for the pet trade. But in the United States, they are considered an invasive species, and have become a serious problem in many of the areas where they were introduced.
---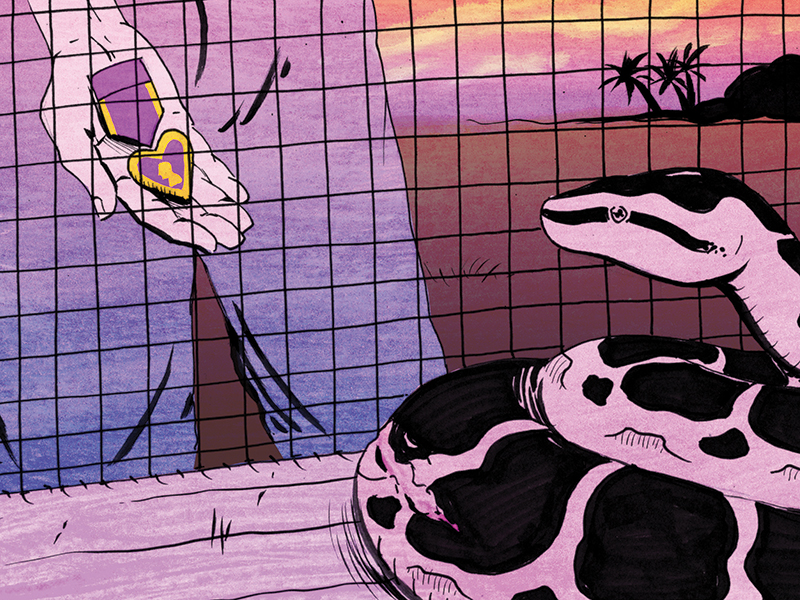 Capture and Camp Life
Master Sergeant Simpson and his Special Forces unit first came across George while on patrol along the Mekong Delta in 1963. Though some of his men wanted to eat the enormous python, Simpson convinced them to instead make George their unit mascot.
---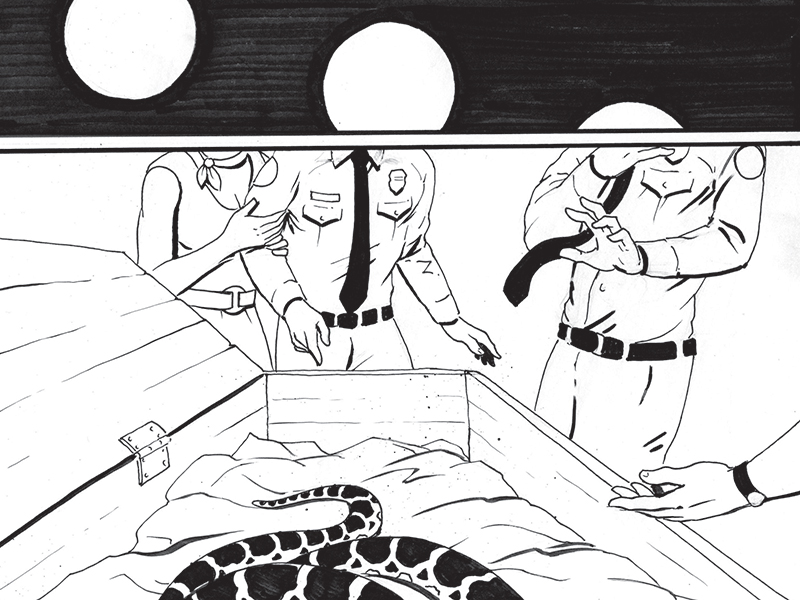 Back to the U.S.
When it came time for Master Sergeant Simpson to return to the United States in 1964, he brought the enormous snake along with him. Initially flown into Fort Bragg, George was eventually transferred to the North Carolina Museum of Natural Sciences.
---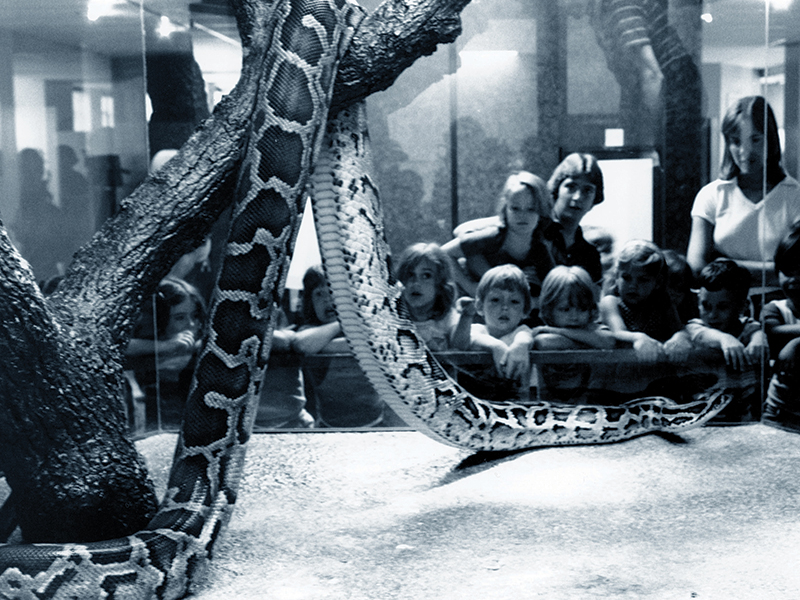 Her Name Was George
Upon arriving in Raleigh, medical evaluations revealed that George was in fact female! Though she passed away in 1989, George is still fondly remembered among Museum staff and visitors as something of a local celebrity who helped introduce her species to the wider world.
---
EXHIBITION PHOTOS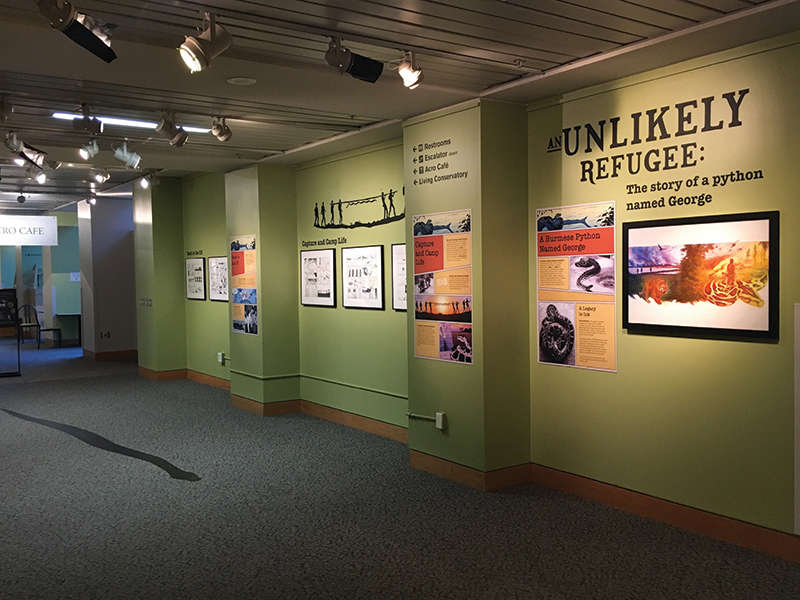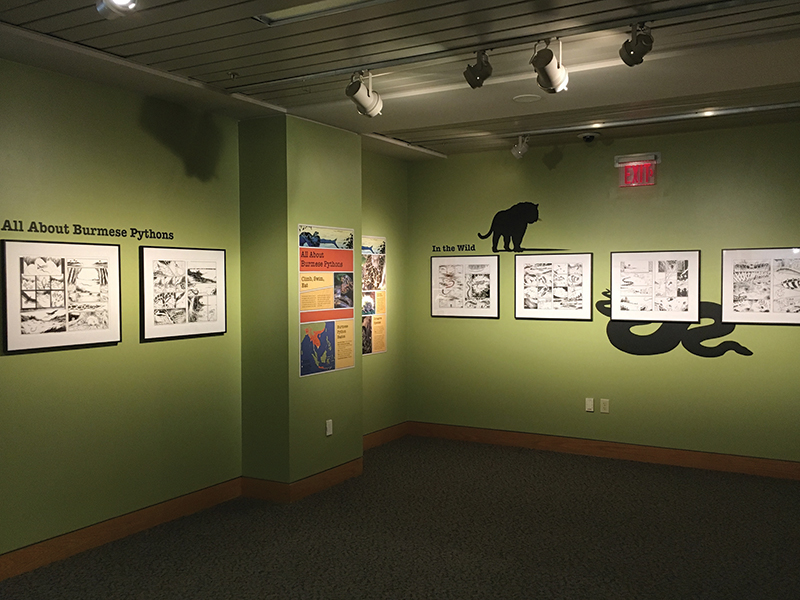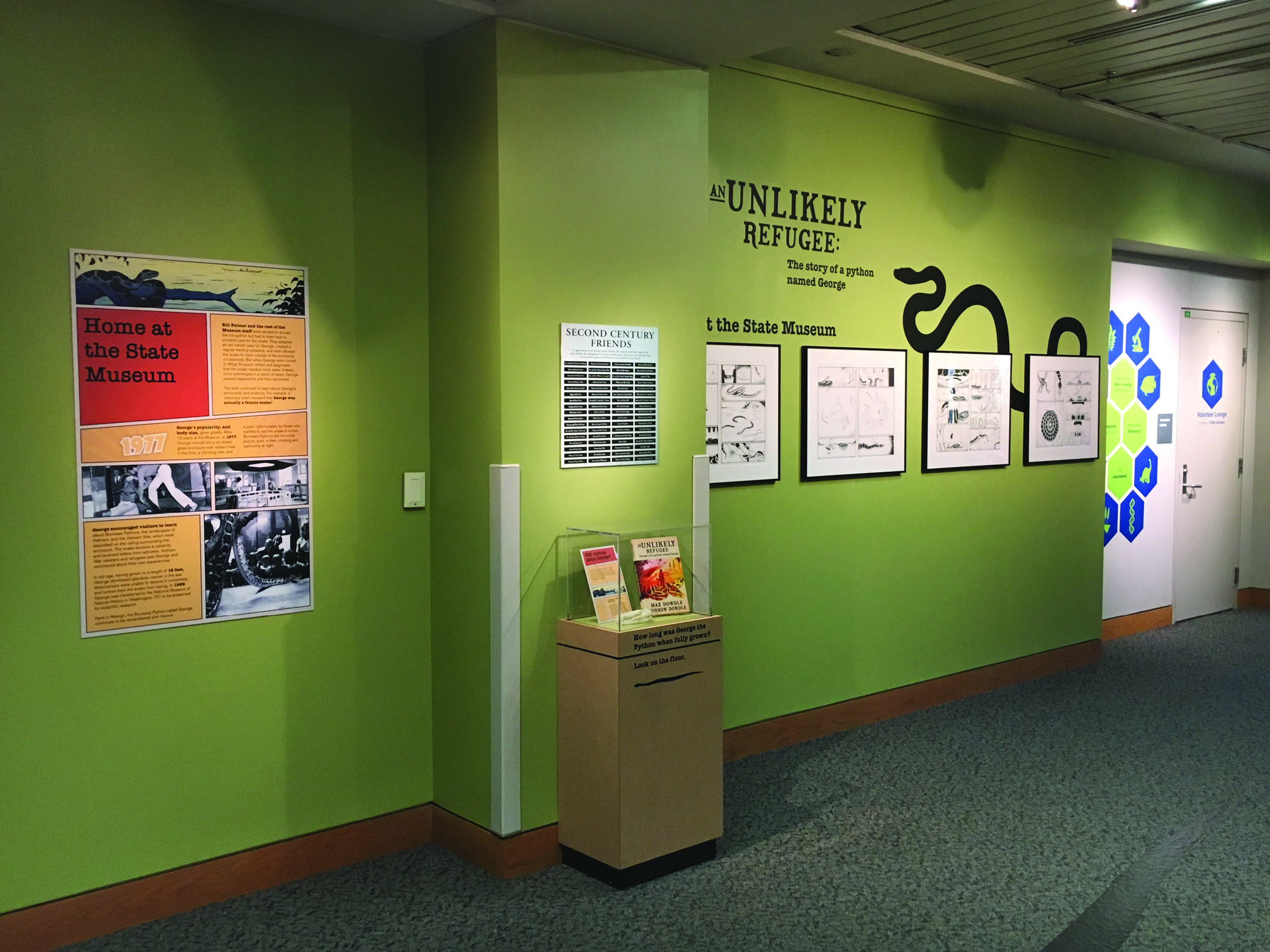 ---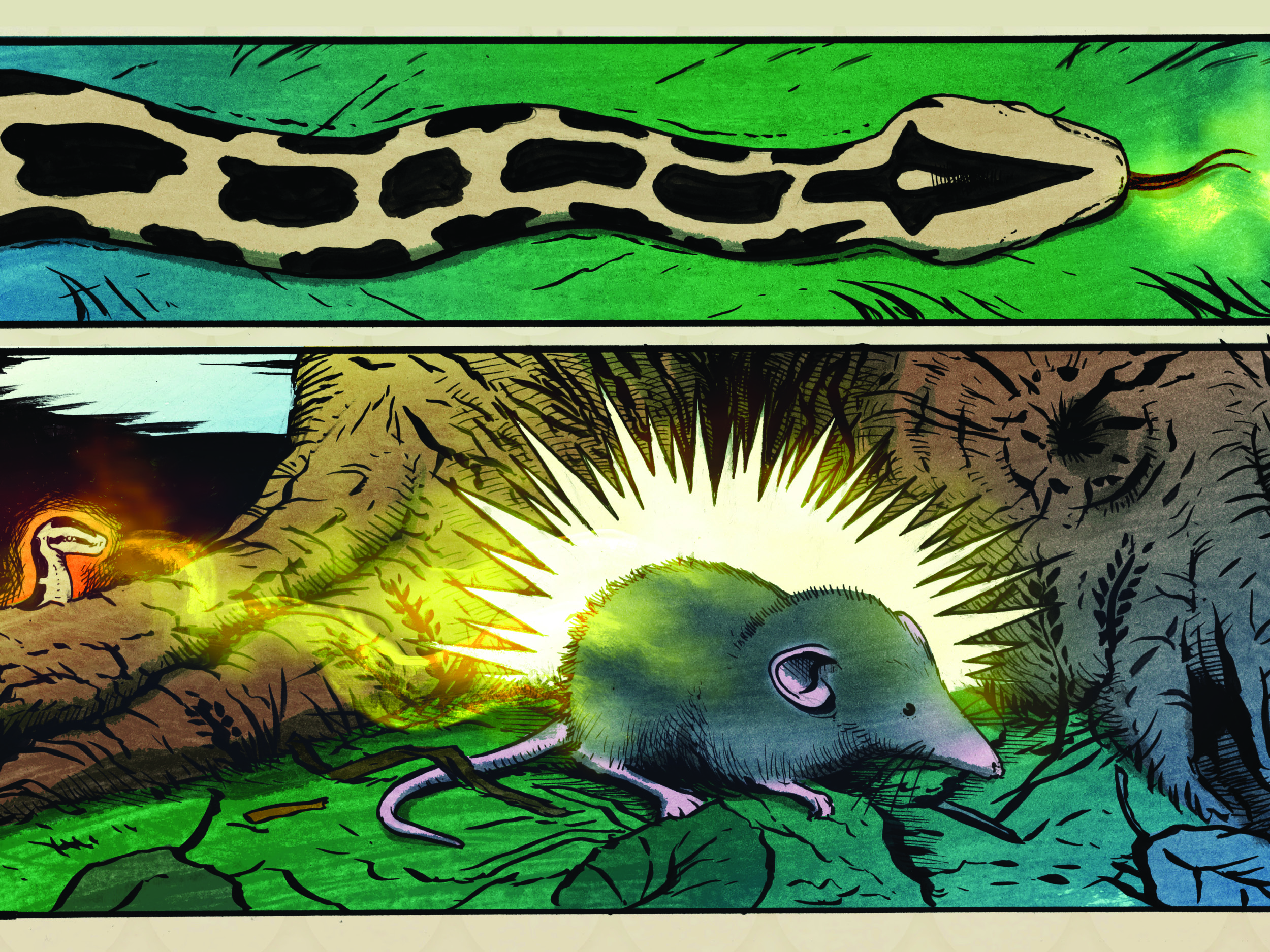 What Can I See and Do?
An Unlikely Refugee depicts George's fascinating journey from the jungles of Vietnam to the NC Museum of Natural Sciences. Through following her story, audiences can learn about everything from the diet and conservation status of pythons to the time that George herself was wounded fighting the Vietcong!
This exhibit contains original drawings in pencil, marker, and paint from Max Dowdle's graphic novel An Unlikely Refugee: The Story of a Python Named George. These images capture in vivid detail the weird and wonderful life of George as she made her way around the globe.
In addition to these images, the exhibit also displays archival photos of George from the North Carolina Museum of Natural Sciences and the Smithsonian, along with an enormous 3D-printed python skull. So come along and see how you would measure up alongside George the python!
---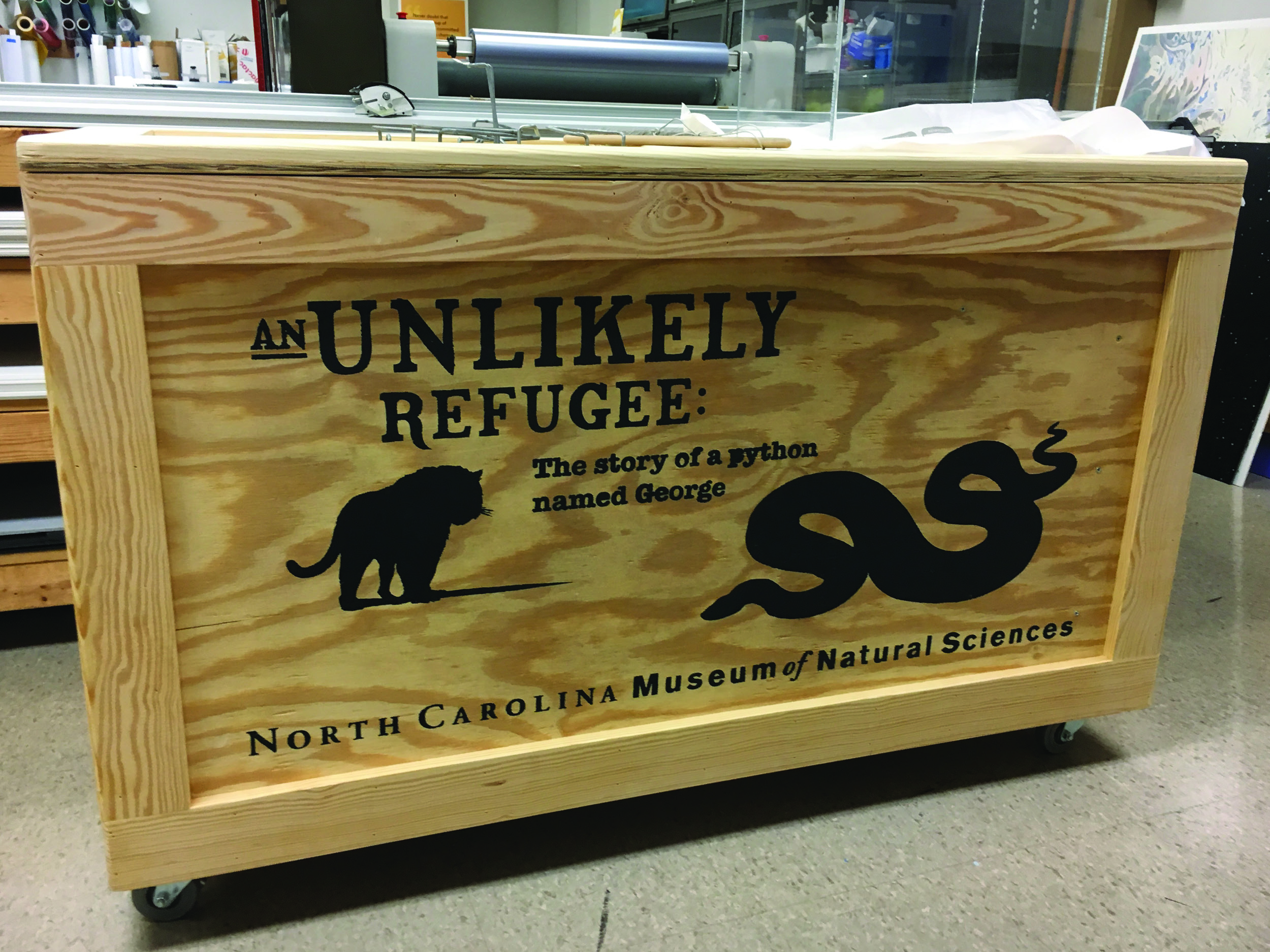 Travelling Exhibition
If you are interested in bringing this travelling exhibit to your own museum or institution, please contact Matt Skeen, matt.skeen@naturalsciences.org.