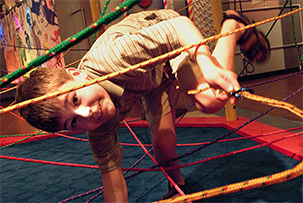 What's it all about?
Put your brain to the test. Maneuver your way through this mind-boggling collection of 3D puzzles and full body games. You will need to use your smarts, logic, balance, memory, and dexterity to solve our mazes and puzzles.

It's time to get creative. It's time to problem solve. It's time to have some fun.
Join our mailing list to get updates about this exhibit and other special programs at the Museum.
---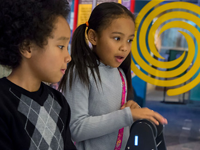 What can I see and do?
Visitors of all ages will find a challenge in Mazes & Brain Games. You'll tease your brain at the brain teaser tables, build a 3D marble maze and watch it work, bust out a beat in the music maze, multiply yourself in the infinity mirror, and much more.
Wind your way through a maze of illusions, tricky mirrors, and riddles. Readjust your senses and experiment with light, shadow, fluorescence and a music interactive in the black-lit Cosmic Games room. Conquer puzzling challenges like da Vinci's backwards writing. Discover new ways of problem solving around every corner.
---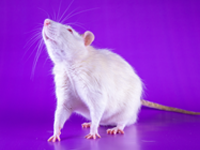 Rat Maze
Some of the Museum's own animal ambassadors will be getting a mind-and-body workout in the exhibit. A well-timed visit will get you a front row seat at the Rat Maze presentation. Learn all about rats including the role of rats in spatial learning and memory research. Catch a live demonstration of a rat conquering the maze. Presentation is subject to change due to any arising animal welfare concerns.
About our Animal Ambassadors
The rats that run the mazes are some of our Animal Ambassadors—live animals that help us share knowledge and appreciation for animals and their habitats. Before coming to the Museum, these rats lived in a lab where they were used to train veterinary students.
The maze provides enrichment for our rats who would otherwise get bored! Each time they run the maze we record their time. With more experience in the maze, we think they will get faster at reaching the finish line where they get a treat (sweet peas). Once the rats have mastered the maze, we can reconfigure its layout to create a new challenge.
---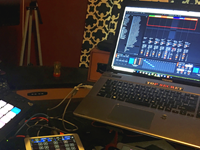 Exhibition Soundtrack
The music in the exhibition hall was composed specifically for the North Carolina Museum of Natural Sciences' presentation of Mazes & Brain Games. Soundscapes for Mazes: Liberemente 1-7 is a collaboration between six electronic composers. The digitally-created music has seven parts, or movements. The composers created their parts independently, each interpreting the theme of "Mazes" in his or her own style. Once combined, the parts were unified with a layer of melody created by a single artist, Senator Jaiz.
The Museum thanks the following composers for their contributions:
Senator Jaiz (Eban Crawford), Raleigh, NC
SkidMatiK (Jeff Williams), Raleigh, NC
dejacusse (Jude Casseday), Durham, NC
Petridisch (Thor Maillet), Boston, MA
Michael Harren, New York, NY
AfroDJMac (Brian Funk), Long Island, NY
---
---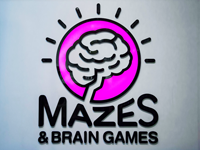 Sponsors
"Mazes & Brain Games" is sponsored by Dell and Duke Institute for Brain Sciences.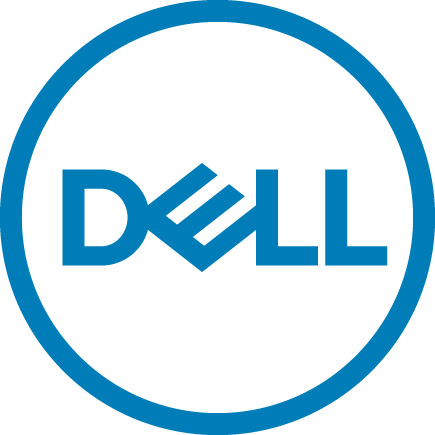 Media sponsors are WRAL-TV, FOX 50 and UNC-TV