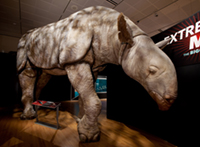 What's it all about?
This extraordinary exhibition explores the diversity of mammals, examining the ancestry and evolution of the biggest, smallest, and most amazing mammals that have walked the Earth. Featuring spectacular fossils, vivid reconstructions, taxidermy, and life-like models—including a 15-foot-high model of extinct Indricotherium, the largest land mammal known to date—Extreme Mammals will both surprise and fascinate visitors of all ages. See the full press release here.
Learn more about how you can support Extreme Mammals.
(Photo credit: © AMNH/D. Finnin)
---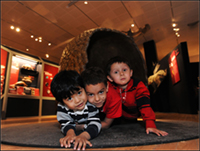 What Can I See and Do?
Come and meet your relatives! See spectacular specimens from mammals old and new, local and exotic. Touch fossils, fur, and models of mammal species. Climb into a glyptodont shell, an extinct mammal with body armor related to modern armadillos. Use hands-on interactives to learn how mammals move. Get caught in our camera trap, a motion-activated camera that scientists use to study mammals in the wild. (Photo credit: © AMNH/R. Mickens)
---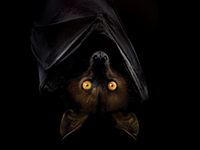 Sponsors
Most Powerful
Most Electrifying
Most Amazing
MaryCraven and Dennis Poteat
Most Adorable
Betsy and Walter Bennett
Anne Faircloth and Fred Dufour
Thomas S. Kenan, III
Special appreciation to:
---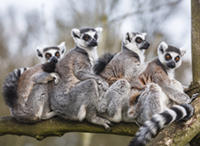 Additional Resources
Extreme Mammals website
Explore videos, articles, and interactives from the American Museum of Natural History, including resources for teachers.
eMammal
Learn how scientists are tracking mammals across the globe with motion-activated cameras. You can help identify and tag animals as well! Read the blog for more information.
Conservators Center
The Conservators Center is a nonprofit wildlife conservancy that supports conservation through education and raising public awareness of rare and endangered species. Located in Burlington, NC, the Conservators Center is home to 80 exotic animals that visitors meet on guided tours.
Duke Lemur Center
The Duke Lemur Center is the world's largest and most diverse collection of lemurs – Earth's most threatened group of mammals – outside of Madagascar. The Duke Lemur Center advances science, scholarship, and biological conservation through interdisciplinary research, community-based conservation and public outreach.