STORYWALKS® AND STORY TRAILS
Explore Prairie Ridge through the guidance of a StoryWalk® or Story Trail! StoryWalks® are traditionally children's picture books whose pages have been spread along a walking trail, allowing visitors to read the book while on a walk! Story Trails similarly follow along a designated path as visitors explore a variety of nature-related topics or themes.
StoryWalks® and Story Trails are intended to be completed on your own, at your own pace, during Prairie Ridge's open hours. Trails are mulch-, dirt- or grass-covered and may contain small hills. We recommend wearing closed-toed shoes, dressing for the weather, and bringing a water bottle with you for your journey!
For more information about our StoryWalk® and Story Trail programs, please reach out to Eileen Tan at eileen.tan@naturalsciences.org.
---
SEÑORITA MARIPOSA
September 25–October 28
Visit Prairie Ridge for A StoryWalk® featuring "Señorita Mariposa" by Ben Gundersheimer, a bilingual story with text in both Spanish and English. Pass through our entrance gates and follow the pages of the book to learn about the monarch butterfly and its incredible migratory journey as you take a walk around Prairie Ridge!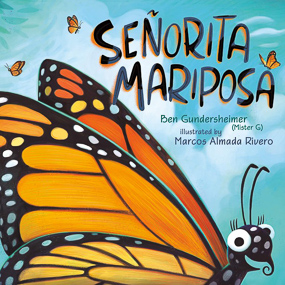 ---
WE ARE GRATEFUL: OTSALIHELIGA
November 7–December 2
Visit Prairie Ridge for our StoryWalk® featuring "We Are Grateful: Otsaliheliga" by Traci Sorell. Pass through our entrance gates and follow the pages of the book to learn about some Cherokee traditions and their connections to the land and the natural world!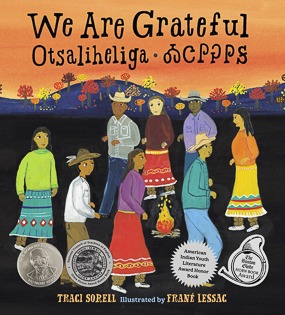 ---
Adventure Packs
Coming Winter 2023: Adventure Packs available for families to check out and utilize during their visit. More information coming soon!
---

Track Trails Program
Have you heard of the TRACK Trails program? Prairie Ridge is one of several locations throughout North Carolina with a Kids in Parks TRACK Trails program. TRACK Trails feature self-guided brochures that lead families on different adventures while taking a walk at a specific park. Prairie Ridge has four TRACK Trails available, including two that are available in both English and Spanish.
Prairie Ridge TRACK Trails include:
• The Need for Trees
• Birds of the Piedmont
• Animal Athletes/Animales Atletas
• Nature's Hide and Seek/El Juego Del Escondito En La Naturaleza
The TRACK Trails kiosk is located by the picnic tables adjacent to the Nature PlaySpace. Participants are encouraged to register through kidsinparks.com, as participants can earn Trail TRACKer Gear and prizes for each TRACK Trail they complete!
Check out the Kids in Parks website for a full list of participating locations throughout the state.