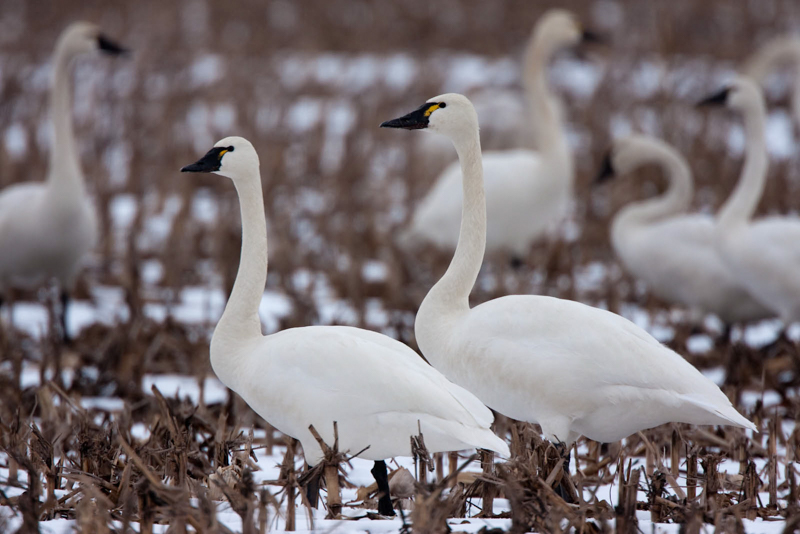 Experience one of the greatest wildlife spectacles in North Carolina – thousands of tundra swans, snow geese, and other waterfowl over-wintering in an area rich in wildlife such as black bears, bobcats, and red wolves. Learn winter bird identification, tips on preserving tracks and signs, and ideas for incorporating wild creatures into your teaching.
Credit: 12 contact hours toward CEUs or Criteria II/III for North Carolina's Environmental Education Certification Program
Lodging: The workshop fee covers a one night hotel stay near the wildlife refuge. Due to COVID-19 restrictions, lodging will be single occupancy.
Transportation: Participants will meet Museum staff at our lodging in Plymouth, NC by 7:30 pm on Friday night for introductory activities. For travel to and from the refuge on Saturday, participants will ride in Museum vehicles; face coverings will be required while in Museum vehicles.
All in-person programs will follow current state and federal health guidelines and apply a range of safety measures to mitigate health risks, including wearing masks while indoors, in vehicles, or in close proximity in the outdoors; smaller class sizes; moving into larger rooms (if indoors); keeping participants a safe distance from each other; and increasing sanitation efforts.
Please note that in-person programs are subject to change or cancellation depending on COVID-19 restrictions. A full refund would be provided in event of a cancellation.