The STEM Career Showcase for Students with Disabilities is an annual educational event where attendees meet role models with disabilities who have thriving careers in STEM fields.
The 2018 STEM Career Showcase for Students with Disabilities will be at 10am on Tuesday, October 16. Registration is required.
Keynote Speaker
Dr. Caroline Solomon, Professor of Biology at Gallaudet University and currently the University Faculty Chair, will serve as the keynote presenter. With a BA in Environmental Science and Public Policy from Harvard University, an MS in Biological Oceanography from the University of Washington, and a PhD in Biological Oceanography from the University of Maryland, her interactive approach to teaching has earned Solomon many accolades and awards, including being named one of National Public Radio's 50 Great Teachers in 2015. Her past research projects include the ASL-STEM forum that provides ASL signs for a science lexicon. She serves on master's and doctoral committees for research to increase participation of deaf and hard-of-hearing people in STEM and estuarine science. Dr. Solomon, who is deaf, will share her story of successfully navigating an academic and professional path to Gallaudet University.
Panelists
Susanna L. Harris is a PhD candidate at UNC-Chapel Hill studying "plant probiotics." She studies how beneficial bacteria stick to plant roots and whether this community of microbes helps or hurts the plants' growth. She hopes this research may help develop safe microbes to replace harsh chemicals for increasing crop production.  In March 2018, Susanna founded The PhDepression LLC to open discussion of mental illness in Higher Education through curation of stories and resources. She speaks openly about her own depression and mental illness, including in a widely-viewed speech.
Katherine Hunt is the manager of the Ingram Planetarium in Sunset Beach, NC.  Her research is in science education and best learning processes, particularly for non-science majors and middle-level children.  Katherine loves science.  A strong student academically, she struggled in mathematics, a challenge that was often managed minimally by educators.  At Coastal Carolina University, Katherine began studying physics, but despite her constant effort she still had difficulty processing numbers and arithmetic.  Often depressed by her struggles, she finally found much-needed answers for her lifelong academic battle.  After taking courses in education she learned about dyscalculia, a learning disability that affects how a person processes numbers and arithmetic.  She learned that her brain processed math differently.  Since graduating, Katherine has combined her love of science with her creativity and communication abilities to expose the diverse ways in which people can be both scientifically literate and active in the scientific community.  "Science is a team sport, and there are all different players in the field," she concludes.
Tia Holmes is a Senior at the University of North Carolina at Chapel Hill studying computer science with double minors in Spanish for business and women's and gender studies.  She's currently co-chair for UNC's only disability advocacy student organization, Advocates for Carolina.  Advocates for Carolina plans and hosts events on campus that raise awareness on topics related to disability like ableism, accessibility, inclusion, and representation.  The organization also provides a safe place for students with and without disabilities to learn from and support one another while advocating for more inclusive and accessible practices at UNC.  She's been busy this summer as a student intern at SAS Institute, where she will continue to work throughout the 2018-2019 school year.  After graduation Tia plans to work in industry before returning to school to pursue a Master of Business Administration degree.  Tia's long-term career goal is to combine her people and technology skills to be a consultant or project manager for a tech company.  "Taking what a client needs and turning it into a solution that software developers can implement is an exciting task that I hope will become a part of my career path," she explains.
Panel Moderator
Jeff Wissel has been with Fidelity Investments for 25 years. He is a Certified Financial Planner and is co-lead of the Fidelity Office of Customer Accessibility. Jeff is also the founder of the Fidelity Enable Employee Resource Group for individuals with disabilities. Jeff is a late-in-life runner who has completed two half marathons in the past year with the help of a sighted guide. Jeff has Retinitis Pigmentosa, which is a degenerative eye disease. He is legally blind.
Opportunity Fair
To provide additional resources for students to learn about STEM careers and engage with successful STEM professionals, the 2018 Showcase will include an Opportunity Fair (see exhibits below) where representatives from a variety of local businesses and organizations will host career booths, interact with the students, share professional insights and experiences, and discuss specific possibilities within their organizations.
Following the keynote and panel discussion, students are encouraged to attend this year's Opportunity Fair, which will have representatives from colleges, universities and industry focused on STEM careers.
Register as an individual here.

---
On October 16 at 10am, watch the Showcase LIVE here!
Interested in past events? Watch the archived recordings here.
How do I find out more? Follow us on Twitter @STEMshowcase to stay informed. Questions? Contact Kari Wouk at kari.wouk@naturalsciences.org or 919.707.9879. Sponsorship opportunities available! Please contact Lisa Molina at lisa.molina@naturalsciences.org or 919.707.9964.
Opportunity Fair Exhibits
ADHD Study for Kids Aged 8-12
Cohen Lab at UNC-Chapel Hill
We will have flyers and brochures for parents describing our study, and there will also be games for kids to participate in. We will describe our study to parents and if they are interested, they will sign up to be contacted for more information!
The Arc of North Carolina
Learn more about the supports and services offered by The Arc of North Carolina for individuals with intellectual and developmental disabilities and their families.
Biogen: Pioneers in Neuroscience
Biogen
"Biogen is N.C.'s largest biotechnology company with a wide variety of careers. We embrace outstanding talent with diverse backgrounds and perspectives and foster a work environment where all employees feel empowered to do their best work. At our table you can experience some of the same tools and techniques that our employees use to discover, develop, and deliver worldwide innovative therapies for people living with serious neurological and neurodegenerative diseases."
Center for Independent Living
Alliance of Disability Advocates
Our agency empowers individuals with disabilities to live the most independent life they can. Our 5 core services are information & referral, Independent living skills training, peer support, advocacy, and transitions.
Curriculum Pathways
SAS
Available at no cost, Curriculum Pathways provides interactive, standards-based tools, resources, and apps for grades K-12 and beyond.
Division of Services for the Deaf and Hard of Hearing
Resources for individuals who are deaf, hard of hearing, or deaf blind and services we provide free of charge.
Fidelity Investments
Fidelity Investments will demonstrate several assistive technologies on Fidelity websites and apps.
GSK Science in Schools
GlaxoSmithKline
GlaxoSmithKline will be conducting an interactive scientific activity.
IBM and Chatbots for Good
IBM
Interact with a Watson chatbot which can detect how your feeling or let Watson analyze the tone of your favorite saying or song.
Molecular Biology Tools & Applications
NC State University Biotechnology Program (BIT)
Molecular biologists use numerous molecular biology tools to conduct research and create essential products. The NC State Biotechnology Program teaches students how to use these tools and their applications, with the goal of making molecular biology accessible to all students and academic levels.
Museum Teen Programs
NC Museum of Natural Sciences
Learn about a variety of opportunities for middle- and high-school students!
STEM at Credit Suisse
Credit Suisse
"STEM At Credit Suisse" is about technology, global footprint and different streams of job opportunities within the company.
STEM BUILD: Building Understanding through Inclusive Learning Design
NC State University, College of Sciences, Department of Biological Sciences
NCSU STEM BUILD is an educational research group with the overarching goal of finding new and effective ways to teach difficult scientific concepts inclusively. They aim to develop, implement, assess, and disseminate Tactile Teaching Tools (TTTs) for use in undergraduate biology courses. These TTTs are physical models that are intentionally designed for interactivity and constructivist learning. While many of these models are 3D-printed, others are created with "low-tech" materials.
Triangle Radio Reading Service
The Triangle Radio Reading Service is a 24/7 news and information service catering to the blind and print impaired community.
User Experience Design at Red Hat
Red Hat
Learn about the importance of inclusive design at Red Hat, and try out your skills as a web designer with a hands-on activity.
Wake County 4-H STEM
Wake County 4-H Youth Development
From animal science and aerospace to geographic information systems and electricity, Wake County 4-H has your number. Come on over and enjoy some minds-on activities and explore your future.
If you are an agency or business interested in participating as part of the Opportunity Fair, please contact Kari Wouk at kari.wouk@naturalsciences.org or 919.707.9879.
---
Sponsored by: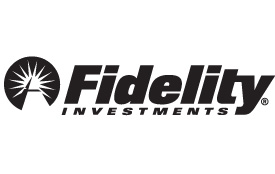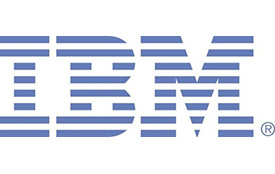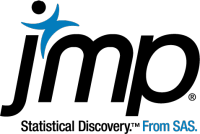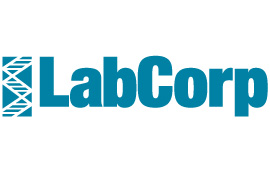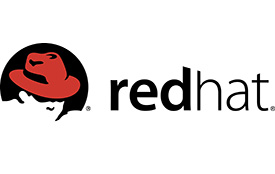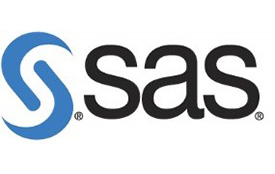 ---
Speaker Accommodations Provided by:
Hampton Inn & Suites Raleigh — Downtown
---
Generous support for communication access needs provided by:

---