The 9th annual STEAM Career Showcase for Students with Disabilities, a free virtual event for learners in grades 6–12, is an opportunity to connect with role models with disabilities who have thriving careers in the fields of Science, Technology, Engineering, Arts and Math (STEAM). Learn from the keynote speaker and panelists about their personal journeys and their strategies for success. Attendees will gain practical knowledge that they can apply to their interests and future career paths.
ASL interpretation and live captions will be provided for the entire program and for each breakout room.
---
Watch the 2021 STEAM Career Showcase for Students With Disabilities below:
---
1:00 pm EDT: Welcome
1:10 pm EDT: Keynote Presentation
1:40 pm EDT: Panel Discussion
2:20 pm EDT: Wrap Up
2:25 pm EDT: Intermission and Meet the Animals
2:45 pm–3:15 pm EDT: Breakout Sessions with Speakers
---
---
---
Keynote Speaker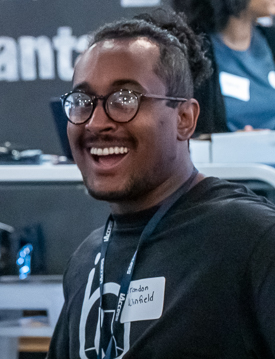 Brandon Winfield.
Brandon Winfield (he/him) is the founder of iAccess Life, a mobile app that allows people with disabilities to rate, review and research accessible venues, such as restaurants, retail shops, grocery stores and more. He grew up playing sports until he found his first true love of motocross, when he traveled the country racing dirt bikes. In 2008, Brandon was injured in a motocross accident that left him with a thoracic spinal cord injury (paralyzed from the chest down). Only 14 years old at the time, he was faced with the decision to either let this dramatic event stop him from truly living the life he wanted or to turn it into an opportunity to triumph in the face of tragedy — Brandon chose the latter. He loves to travel, enjoys good music and comedy, and making new friends and memories. Through his start-up, Brandon aims to empower users to "know before they go" and to feel confident making plans with their friends, colleagues and loved ones.
---
Panelists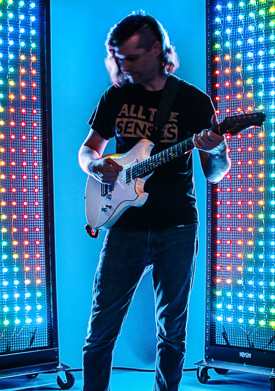 Myles de Bastion. Photo: Sam Gehrke.
Myles de Bastion (he/him) is an artistic director, musician and creative-altruist who develops technology and art installations that enable sound to be experienced as light and vibration. His search for ways to bridge his passion for music with his Deaf identity led him to found CymaSpace, a non-profit that facilitates arts and cultural events that are inclusive of the Deaf and Hard-of-Hearing. His work has appeared on the Jimmy Kimmel Live! Show and he has built large-scale installations for musical festivals and Grammy-award winning jazz artist Esperanza Spalding.
Recently, Myles has been focusing on making virtual worlds accessible beyond sound. His work incorporates Sign Language and AI generated captions as a non-verbal means to craft social VR experiences. Myles grew up in England and now lives in Portland, Oregon where he enjoys spending time with his family in nature.
---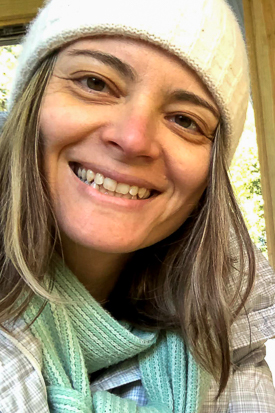 Laura Feldberg
Laura Feldberg (she/her) is a technical writer working at SAS. She is passionate about communicating content in a way that is equitable so that everyone has access to the same information. She has a lifetime's experience in managing anxiety and depression before they manage her (usually). She wears hearing aids (when she wants to hear you). She lives with a few chronic illnesses, her family, and some very demanding pets.
---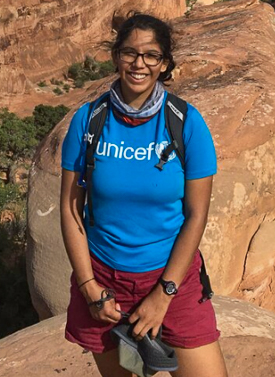 Kiara Gomez.
Kiara Gomez (she/her) is a PhD Candidate in the Jackson School of Geosciences at the University of Texas at Austin. She is also a first-generation college student with Colombian roots, and a person who stutters. As a UT-Equinor Fellow, she studies the evolution of redox conditions of Early to Middle Jurassic intervals (~183 million years ago) in the North Sea using geochemistry. Kiara's path as a geoscientist has been multidisciplinary and her love for geology and organic geochemistry has grown from her exposure to its diverse applications across different disciplines. She is passionate about increasing diversity in STEM fields through mentoring and community outreach. During her spare time, Kiara usually enjoys participating in triathlons and exploring the world.
---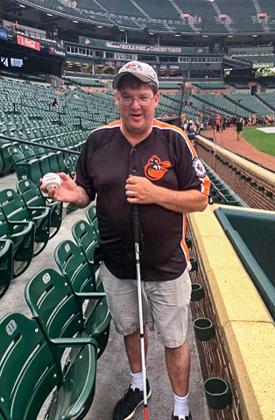 Bob Moran.
Bob Moran (he/him) is a Content Developer 4 for the Global Partner and Technical Enablement team at Red Hat. He has been with the team for eight and a half years working on video editing, image animation and SCORM packaging. Bob lives in Raleigh and likes to spend his vacations with his wife and dog in Asheville, NC. He is very interested in working with students with disabilities. He shows them that like himself (Bob is visually impaired), with the correct training and use of assisted technology, they will be able to find work in technology or the arts unhindered by their disabilities.
---
Host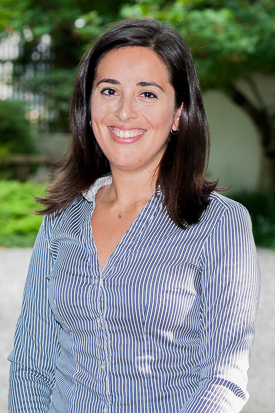 Liani Yirka.
Liani Yirka (she/her) is the Assistant Park Manager at Walnut Creek Wetland Park in downtown Raleigh, NC. She has worked in the environmental education field for over 15 years, with a focus on removing the barriers people and communities face when engaging in the outdoors. She has worked across communities statewide as both the Diversity Outreach Specialist at the North Carolina Wildlife Resources Commission, and as the Coordinator for Accessibility and Inclusion at the North Carolina Museum of Natural Sciences. Across positions Liani has worked to provide inclusive and welcoming programming and has dedicated time to removing architectural, cultural and attitudinal barriers to engaging with, and enjoying, science and nature. She holds a B.S. in Zoology and an M.S. in Applied Ecology and Statistics from North Carolina State University. In her free time Liani likes to volunteer, read, garden, hike, camp, and play with her dog.
---
Moderator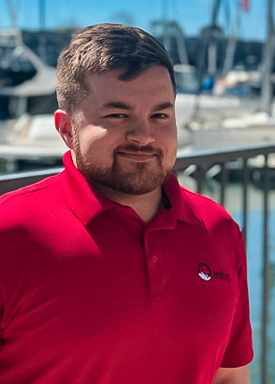 Jamie Edson.
Jamie Edson (he/him) is a Talent Scout within Products and Technology at Red Hat. He has been in Talent Acquisition for 10 years and he walks with crutches.
His role as a Talent Scout is similar to a Recruiter; he interviews Software Engineers and various other STEM professionals about their career aspirations and potential paths within the industry. However, he also heavily collaborates with internal and external Diversity & Inclusion communities to improve the diversity of Red Hat Associates as a whole.
Jamie also founded Red Hat's Diverse Abilities community and is currently serving as Chair. They are working to improve access to facilities and increase engagement and retention of Red Hatters with disabilities.
He says:
"I am hoping to encourage you all to take that first step, and be excited for a career within STEM, I can hopefully answer any questions related to interviewing, challenges, tips etc. as well as highlighting some of the ways I have been able to turn my disability into a superpower and stand out from all the rest!"
---
---
The STEAM Career Showcase for Students with Disabilities is sponsored by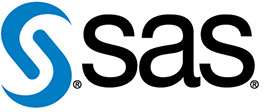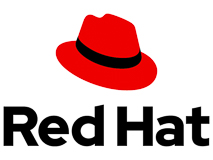 ---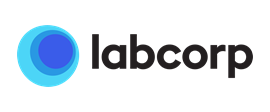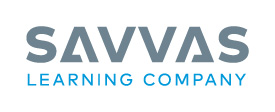 ---
Check out highlights from last year's event below!
---
Interested in past events? Watch the archived recordings here.
---
Questions?
How do I find out more?  Questions? Contact Jessie Rassau at jessica.rassau@naturalsciences.org or 919.707.9976.
Sponsorship opportunities available! Please contact Lisa Molina at lisa.molina@naturalsciences.org or 919.707.9964.
---