The 10th annual STEAM Career Showcase for Students with Disabilities, a free event for learners in grades 6–12, is an opportunity to connect with role models with disabilities who have thriving careers in the fields of Science, Technology, Engineering, Arts and Math (STEAM). Learn from the keynote speaker and panelists about their personal journeys and their strategies for success. Attendees will gain practical knowledge that they can apply to their interests and future career paths.
This will be an in-person event that will also be livestreamed on our YouTube account. The breakout rooms and opportunity fair will not be livestreamed. ASL interpretation and live captions will be provided for the entire program.
---
Registration link coming soon!
Schedule
9:00 am EDT: Doors Open & Check In
10:00 am EDT: Welcome by Host
10:05 am EDT: Welcome by Director and CEO Dr. Eric Dorfman
10:10 am EDT: Introduction of Keynote — Myles de Bastion
10:13 am EDT: Keynote Presentation
10:45 am EDT: Thank You to Keynote
10:45–11:05 am EDT: Intermission — Meet the Animals
11:05 am EDT: Panel Discussion
11:45 am — Final Remarks
12:00–12:30 pm EDT: Breakout Sessions With Speakers
12:00–2:00 pm EDT: Opportunity Fair
---
Keynote Speaker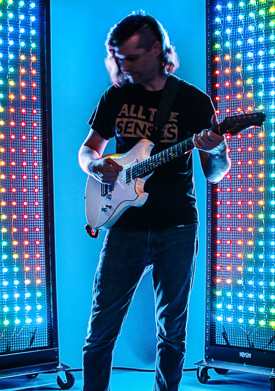 Myles de Bastion. Photo: Sam Gehrke.
Myles de Bastion (he/him) is an artistic director, musician and creative-altruist who develops technology and art installations that enable sound to be experienced as light and vibration. His search for ways to bridge his passion for music with his Deaf identity led him to found CymaSpace, a non-profit that facilitates arts and cultural events that are inclusive of the Deaf and Hard-of-Hearing. His work has appeared on the Jimmy Kimmel Live! Show and he has built large-scale installations for musical festivals and Grammy-award winning jazz artist Esperanza Spalding.
Recently, Myles has been focusing on making virtual worlds accessible beyond sound. His work incorporates Sign Language and AI generated captions as a non-verbal means to craft social VR experiences. Myles grew up in England and now lives in Portland, Oregon where he enjoys spending time with his family in nature.
---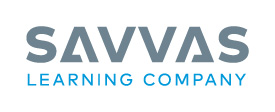 ---
Watch the 2021 STEAM Career Showcase for Students With Disabilities below:
(Program starts at 0:47)
---
Interested in past events? Watch the archived recordings here.
---
Questions?
How do I find out more?  Questions? Contact Jessie Rassau at jessica.rassau@naturalsciences.org or 919.707.9976.
Sponsorship opportunities available! Please contact Lisa Molina at lisa.molina@naturalsciences.org or 919.707.9964.
---