This event will be back in 2024 — please check back for more details!

The 10th annual STEAM Career Showcase for Students with Disabilities, a free event for learners in grades 6–12, is an opportunity to connect with role models with disabilities who have thriving careers in the fields of Science, Technology, Engineering, Arts and Math (STEAM). Learn from the keynote speaker and panelists about their personal journeys and their strategies for success. Attendees will gain practical knowledge that they can apply to their interests and future career paths.
This will be an in-person event that will also be livestreamed on our YouTube account. The breakout rooms and opportunity fair will not be livestreamed. ASL interpretation and live captions will be provided for the entire program.
---
Schedule
9:00 am EDT: Doors Open & Check In
10:00 am EDT: Welcome by Host
10:05 am EDT: Welcome from Secretary of the North Carolina Department of Natural and Cultural Resources, Reid Wilson.
10:10 am EDT: Introduction of Keynote — Myles de Bastion
10:13 am EDT: Keynote Presentation
10:45 am EDT: Thank You to Keynote
10:45–11:00 am EDT: Intermission — Meet the Animals
11:00 am EDT: Panel Discussion
11:35 am EDT: Questions
11:45 am — Final Remarks
12:00–12:30 pm EDT: Breakout Sessions With Speakers
12:00–2:00 pm EDT: Opportunity Fair
---
Keynote Speaker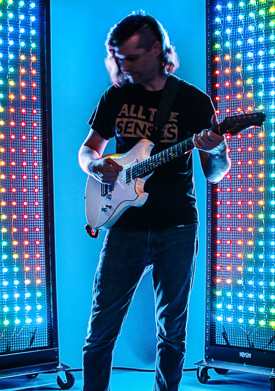 Myles de Bastion. Photo: Sam Gehrke.
Myles de Bastion (he/him) is an artistic director, musician and creative-altruist who develops technology and art installations that enable sound to be experienced as light and vibration. His search for ways to bridge his passion for music with his Deaf identity led him to found CymaSpace, a non-profit that facilitates arts and cultural events that are inclusive of the Deaf and Hard-of-Hearing. His work has appeared on the Jimmy Kimmel Live! Show and he has built large-scale installations for musical festivals and Grammy-award winning jazz artist Esperanza Spalding.
Recently, Myles has been focusing on making virtual worlds accessible beyond sound. His work incorporates Sign Language and AI generated captions as a non-verbal means to craft social VR experiences. Myles grew up in England and now lives in Portland, Oregon where he enjoys spending time with his family in nature.
---
Panelists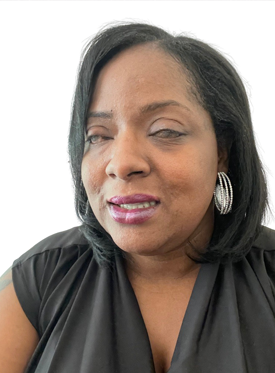 Shannon Garner
As the Senior Digital Analyst on the Ablr team, Shannon Garner conducts accessibility testing on websites and trains individuals how to become successful accessibility analysts. Prior to joining the Ablr team, she spent two years working on the United States Citizenship and Immigration Service contract at Hewlett Packard in El Paso, TX. Shannon also received her certification of completion in hospitality and contact centers from the National Statler Center for Careers in Hospitality Service in Buffalo, New York.
Shannon earned her Certification in Professional in Accessibility Core Competencies (CPACC) and DHS Trusted Tester Certification. When she is not aiming at the bullseye as a member of the Raleigh Audio Dart League, you can find her curled up with her adorable guide dog Tracker and a good audio book.
---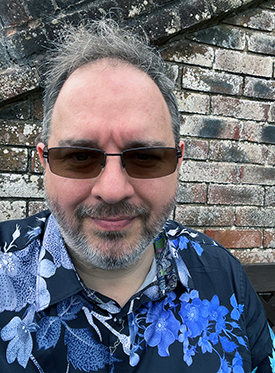 Magnus Hedemark
Magnus Hedemark (he/him) is a life-long technology enthusiast and 30-year veteran of tech operations. He is Autistic, ADHD and Hard of Hearing. Discovering a passion for IT as a child, his subsequent talents as a systems engineer were rapidly harnessed. Fast tracking into leadership roles at Amplify Education and the UnitedHealth Group, Magnus latterly led a 300-strong technology team at worldwide clothing retailer, Gap Inc. Magnus has recently left Gap Inc. to become Genius Within CIC's first Chief Information Officer, where he works every day to affect systemic neuroinclusion for Genius Within's global customers. He has lived in Raleigh with his wife, three daughters, and many pets for 15 years.
---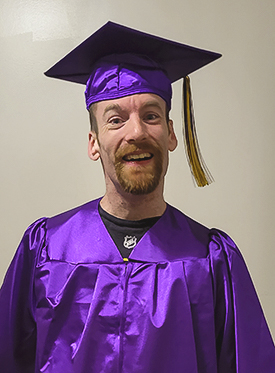 Brendon Hildreth
Brendon Hildreth (he/him) is a Boston native who moved to New Bern in 2012. After moving to New Bern, Brendon attended Craven Community College and received two associate degrees. From there he went on to ECU and obtained a bachelor's degree in industrial technology: mechanical design technology in May of 2022.
He is the Co-Director of The Accessible Icon Project in North Carolina. Brendon has cerebral palsy and severe hearing loss. He is a big believer in equity, not equality, and works to be treated as a 32-year-old adult who needs accommodations, not as a disabled person. He is an avid Boston Bruins, Red Sox and Patriots fan.
---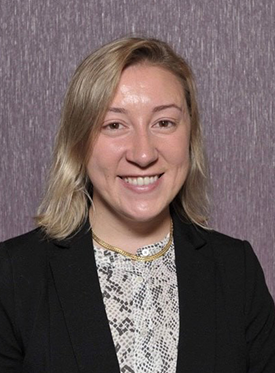 Andi Nowakowski
Andi Nowakowski (she/they) is a laboratory scientist at LabCorp in Greenfield, Indiana. They are a service dog handler and live with various invisible disabilities. Within LabCorp, they are a co-lead of the employee resource group for persons with disabilities, where they work to create educational materials for individuals, host monthly engagements to discuss various aspects of the disability experience and create a safe space for employees to bring their whole self to work.
They are currently pursuing a master's in healthcare management and hope to pursue a career in making employment and workspaces accessible for all individuals. They have a passion for advocacy and have been an advocate since their first diagnosis at eight years old. They enjoy training their dog, Juliet, hiking, traveling, house plants and cooking.
---
---
The STEAM Career Showcase for Students with Disabilities is made possible with support from: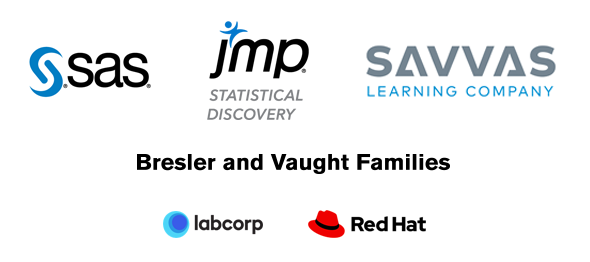 ---
Watch the 2021 STEAM Career Showcase for Students With Disabilities below:
(Program starts at 0:47)
---
Interested in past events? Watch the archived recordings here.
---
Questions?
How do I find out more?  Questions? Contact Samantha Frigerio at samantha.frigerio@naturalsciences.org or 919.707.9824.
Sponsorship opportunities available! Please contact Sarah Lowder at sarah.lowder@naturalsciences.org or 919.707.9826.
---