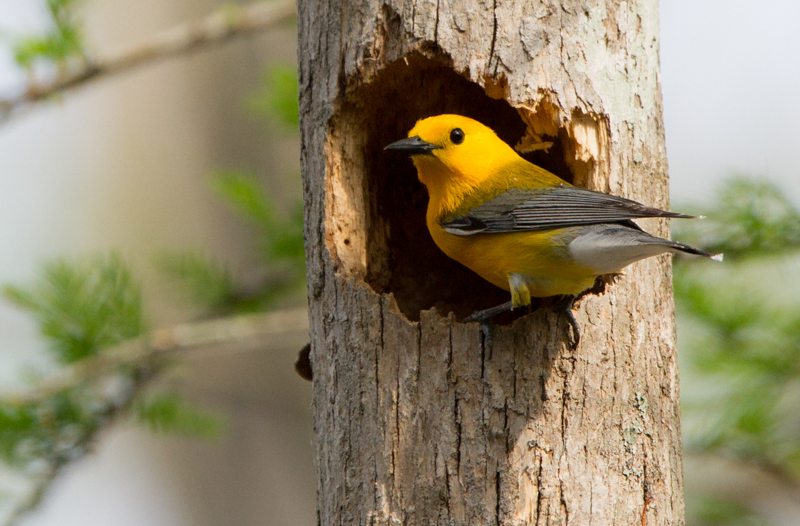 Explore North Carolina's bottomland hardwood forest and experience a night in a remote swamp. We will camp on the Roanoke River Partner's platforms in the homes of beaver, barred owls, and migratory songbirds. Go to bed to the hootin' and hollerin' of barred owls and wake to the sweet call of prothonotary warblers. Become familiar with one of North Carolina's true wild areas and bring new ideas and activities back to your students!
Credit: 16 contact hours toward CEUs or Criteria II/III for North Carolina's Environmental Education Certification Program
Registration information: Educator Trek Online Registration
Once you complete the online registration form, you will receive an email confirming that there is a space available in the workshop(s) you requested and an invoice for the Trek deposit (typically $25/workshop). You will need to return the invoice with payment within two weeks to confirm your space. Any balance of the workshop fee is due at the time of the workshop and can be brought with you. If the workshop is already full at the time we receive your registration, you will be notified and placed on a waiting list.