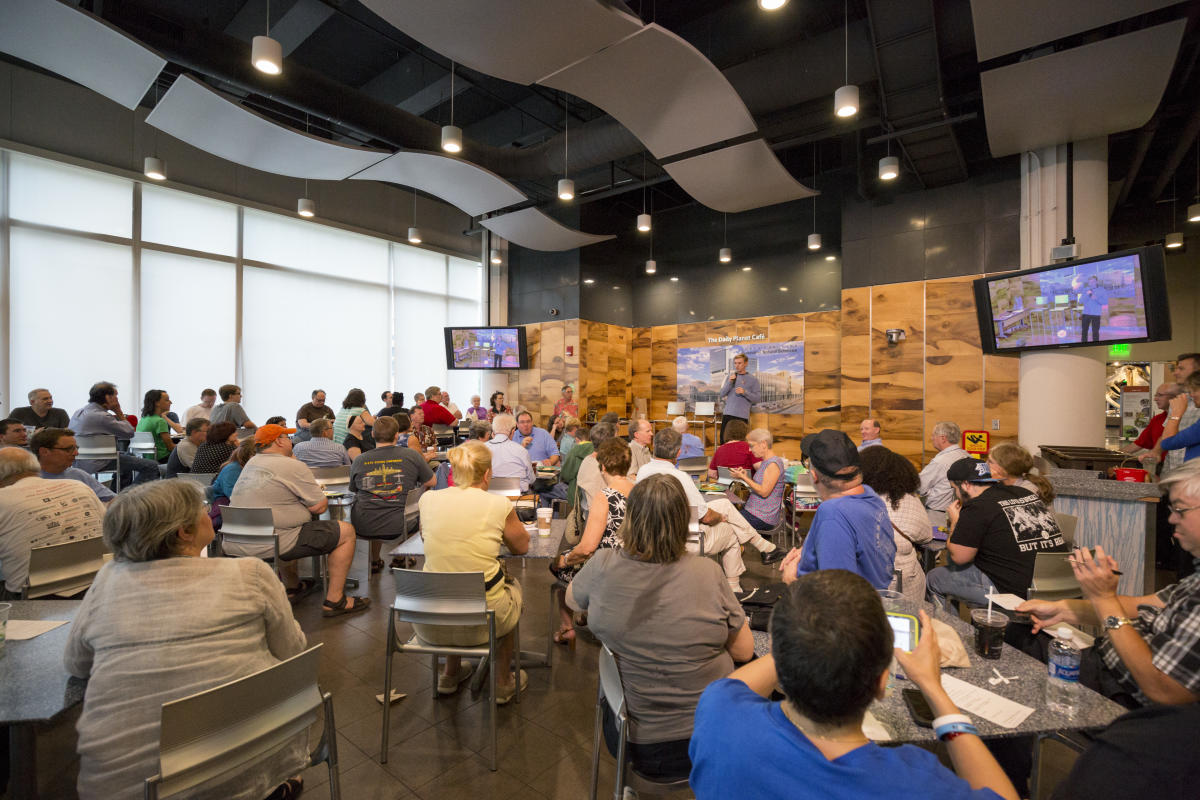 Trivia is back in the Daily Planet Cafe!
What's cooler than absolute zero? The answer is Science Trivia night at NCMNS!
Questions feature a mix of science facts, current news, pop culture and scientific discoveries. Held in the Daily Planet Cafe the first Thursday of each month, this is a great opportunity to mingle with friends, compete for prizes and bragging rights, and perhaps even learn something cool.
The Museum closes at 5 PM; the Daily Planet Cafe will remain open.