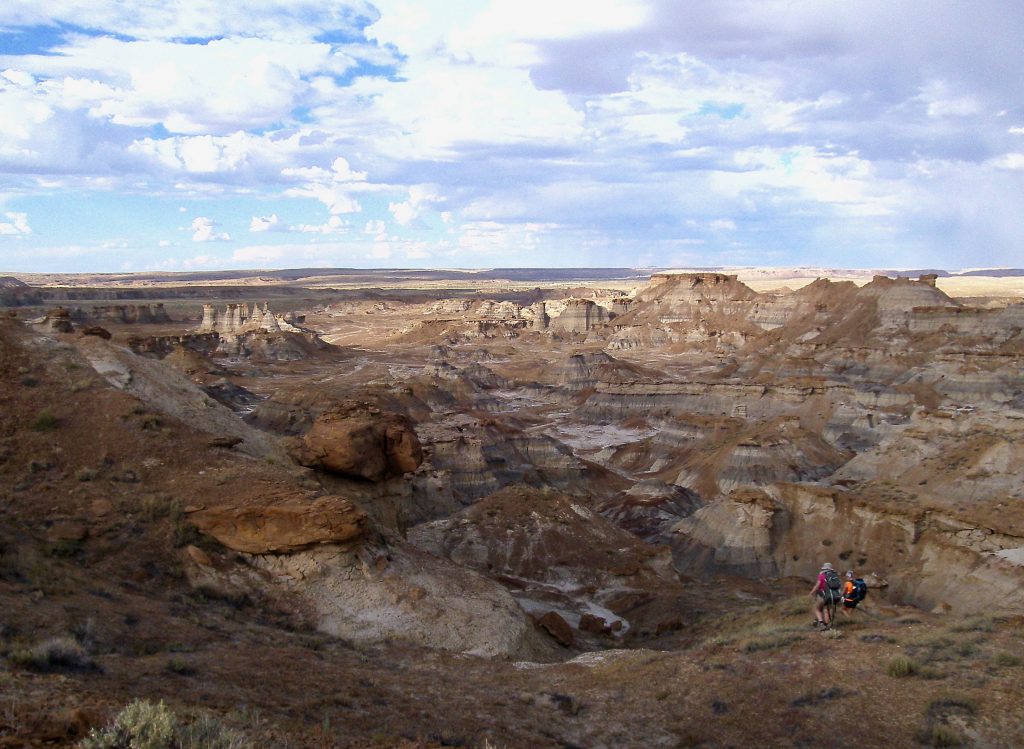 video chat from a new mexico dinosaur quarry
Go back 80 million years ago to a time when dinosaurs ruled the planet. Paleontologists will be live online from the Menefee Formation in New Mexico where our team of scientists are excavating duck-bill and predatory dinosaurs. Join the expedition, ask questions and interact with paleontologists in the field.
Tonight's guest
Dr. Lindsay Zanno is Head of Paleontology at the NC Museum of Natural Sciences and an Associate Research Professor in the Department of Biological Sciences at North Carolina State University where she is part of the Paleobiology and Forensic Anthropology Research Group and Paleobiology Minor. At the Museum she oversees the unit's collective research and educational activities, three research collections (Paleobotany, Invertebrate Paleontology, & Vertebrate Paleontology), and directs the on-exhibit Paleontology Research Lab in the Nature Research Center building.
Please note all programs are in Eastern Time Zone (US and Canada).
---
Science Tonight is a livestream show for curious minds. Host Chris Smith talks with interesting people making exciting, everyday discoveries in science, nature, tech and more. Watch every Thursday night to grow your brain and get the latest stories in the science world.
---