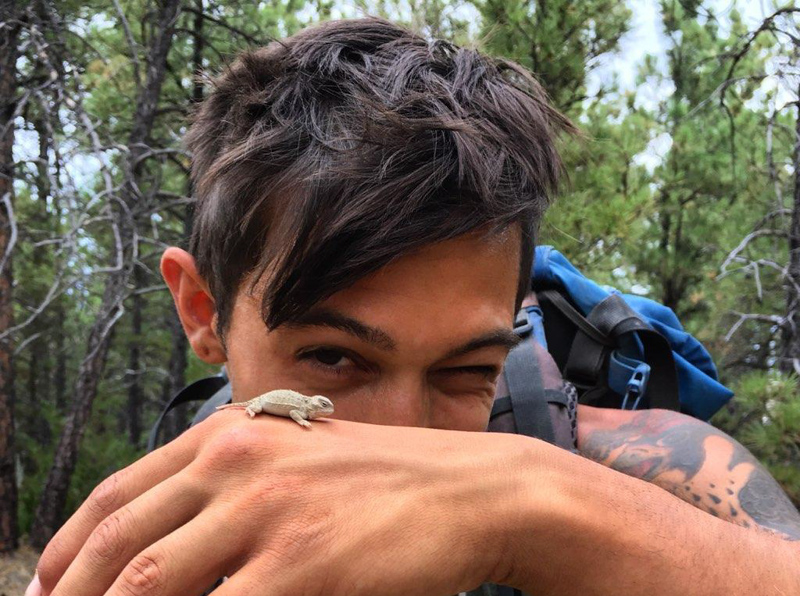 Join us to learn more about the ins and outs of a career in the STEAM field. During this program, we will meet Haviv Avrahami, an NCMNS Paleontologist and PhD Candidate at NC State.
Haviv is a PhD candidate at NC State University. He has a broad interest in the anatomy, paleobiology, ontogeny and phylogeny of dinosaurs. He is researching a new species of small-bodied plant-eating dinosaur from the middle Cretaceous of Utah and is focusing on their osteology, histology and behavior. Haviv has nearly a decade of field experience with fossil excavation, prospecting and team leadership, and has worked extensively in Montana, Utah, New Mexico, Arizona and North Carolina. His undergraduate and master's research was focused on documenting the biodiversity of a Cretaceous microvertebrate fossil assemblage and quantifying shape variation among archosaurian teeth using 2D and 3D geometric morphometrics.
He is passionate about citizen science, mentorship, fieldwork and working in teams. As a career professional with a non-traditional background, he enjoys engaging in opportunities to share paleontology with the public, specifically middle-school and high-school students from disenfranchised and underprivileged backgrounds. He hopes to present science as a tangible, realistic and attainable career path for students with unconventional educational backgrounds, especially those facing adversity.
---
Professional Previews will take place on Zoom. Programs are recorded and registrants can access previous topics.
We recommend this program for middle school and up, but all ages are welcome. Parents and teachers are invited to participate with their children or students.