You'll never see a science museum the same way again.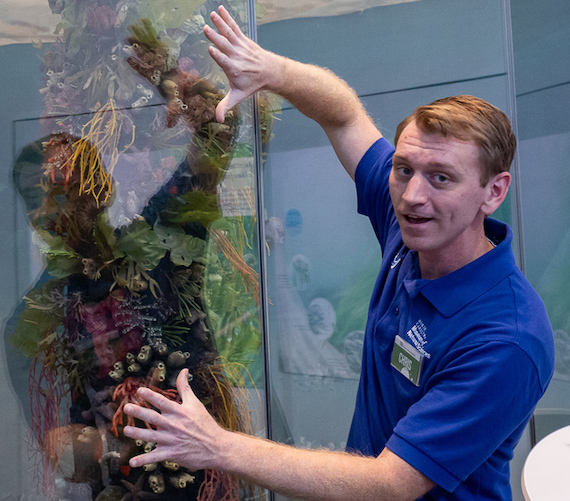 Join us on a fast-paced and engaging tour of the NCMNS. Experience the Museum's exhibits like an insider. You'll hear untold stories only Museum staff know. (What's buried under the floor in the dino exhibit?) Discover hidden details among the dioramas, like a portrait of a cat painted into a mural.
Walking portion of the tour lasts 2 hours. The tour ends in the Daily Planet Café where you can grab a beverage(included) and socialize with your guide and new best friends.
Guests under 18 are not permitted on this tour. Groups limited to 10 participants. Ticket sales end at 4pm on the Friday before the Saturday tour date. Tour is offered most Saturdays.
Click the link below to purchase tickets for the next available date. This ticketing link defaults to the first date available. Use the "Other Dates" selection at the ticketing page to choose a different date.
Tickets: $25, $20 Museum Members. Not a member yet? Join today!