5:30pm–7pm: Food, live music and science stations.
7pm: Movie begins in the WRAL 3D Theater, followed by commentary.
The Lost World: Jurassic Park II (1997)
"'Ooh! ah!' That's how it always starts. But then later there's running and screaming" — Dr. Ian Malcolm
In Jurassic Park, they lost control over the park — imagine what happens on an island without fences…. Welcome to Isla Sorna, aka Site B, the real Jurassic Park.
Witness the thrill of a rescue mission with Ian Malcolm and his team as they discover the secret of the origin of Jurassic Park while escaping Velociraptors and the jaws of the T. rex.
Join us for a wild adventure on August 26 for this month's installment of Museum Movie Night: The Lost World: Jurassic Park II!  As always, there will be food, live music and science stations!
Check out the upcoming movies and learn more about Museum Movie Night: Where Science Meets the Cinema.
---
About tonight's science expert
Lisa Herzog sees the field of paleontology as an interconnected science, and considers all components of the process of research and discovery essential. She particularly focuses on the materials and methods that are necessary to understand and discover the evolutionary and ecological history of life on Earth. She participates in the process via field collecting, data management, fossil preparation, conservation, curation, analysis and more. She aims to develop and promote best practices in the science of paleontology.
She is currently focused on improving data management at the Museum, overseeing preparation and training, studying new specimens of a unique clade of Mesozoic turtle known as Helochelydridae and researching unique solutions to the problem of pyrite decay in collections.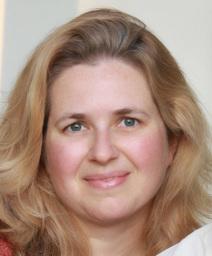 ---
THE LOST WORLD: JURASSIC PARK II (1997) — Rated PG-13
Four years after the catastrophic events on Isla Nublar, John Hammond wants to study the progress of the prehistoric living relics that roam free on the secluded island of Isla Sorna, InGen's dino-engineering "Site B." A research team is sent to the Jurassic Park Site B, led by Dr. Ian Malcolm. When the team reaches the island, they soon discover the presence of another group of people with something more sinister in mind. The two groups confront each other in the face of extreme danger and must team up for their own survival in a race against time. Who can harness the raw strength of the ultimate apex predator, the Tyrannosaurus rex?
---
SCIENCE STATIONS (5:30–7PM)
Designing Dinosaurs
The Jurassic Park movies revolutionized the way we viewed dinosaurs. By working closely with paleontologists, drawing from the fossil record, and observing modern animals, the film's artists were able to recreate a lost world. At this booth, you can see fossil replicas of some of the stars of the Jurassic Park franchise, learn how our ideas of dinosaurs have changed since 1997 and watch how artists reconstruct them today.
Fossil Matrix Fun!
Take on the role of a paleontologist as you excavate 15-million-year-old fossil matrix for shark teeth, shells and other Miocene-era marine fossils from off the coast of NC! If you are willing to get your hands dirty, you can take your findings home with you!
They Could be Dinos
Meet some live animals that remind us of Jurassic times.
T. rex Puzzle
Put the T. rex back together with the giant (and we mean giant) floor puzzle!
Dino Mountains
Put on your paleontology hat and try your hand at dinosaur excavation!  Excavate your very own plastic dinosaur to bring home.
How Big Were Dinosaurs?
Demonstrate the vast length of some of our favorites with ropes to see just how big they were!
---
MUSIC (5:30–7PM)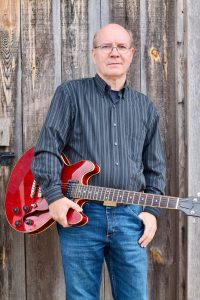 William Woltz (voice, guitar, mandolin) is a North Carolina native who's all over the map musically. He grew up loving both the Beatles and Buck Owens, and has studied jazz and classical guitar. Over the last four decades he has played a lot of blues, beach music and singer/songwriter material as well as playing in the pit orchestra for community theater productions. Will performs with Sara Monroe and Jim Loos in the trio Loos Change, based in Raleigh, and violinist and songwriter Angela DiPaolo.
---
FOOD & DRINK
Enjoy quinoa and avocado salad, hot dogs, giant cookies, chips and rice krispie treats.  Sodas and water will also be available.