5:30pm–7pm: Food, live music and science stations.
7pm: Movie begins in the WRAL 3D Theater, followed by commentary.
STAR TREK IV: The Voyage Home
"Space … the final frontier. These are the voyages of the Starship Enterprise, its continuing mission to explore strange new worlds, to seek out new life and new civilizations, to boldly go where no one has gone before" … until now.
Come aboard the Enterprise for our December 2 installment of Museum Movie Night. Kirk and the rest of the original Star Trek crew find that a catastrophe in their time can only be averted by a journey into Earth's past. They soon find that 1980s San Francisco is more alien than anything they've encountered in the far reaches of the galaxy! We'll host an expert to help us separate the science from the fiction following the screening. Don't miss it!
Check out the upcoming movies and learn more about Museum Movie Night: Where Science meets the Cinema.
STAR TREK IV: The Voyage Home (1986) PG
It's the 23rd century, and a mysterious alien probe is threatening Earth by evaporating the oceans and destroying the atmosphere. In a frantic attempt to save mankind, Admiral Kirk and his crew time travel back to 1986 San Francisco where they find a world of punk, pizza and exact-change buses that are as alien as anything they've ever encountered in the far reaches of the galaxy. Their quest: to find a pair of humpback whales that they hope can talk back to the probe.
Our Speaker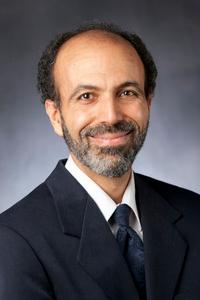 Dr. Mohamed Noor is a professor of biology and currently serves as Dean of the College of Arts & Sciences at Duke University. He is also a contracted science consultant for the Star Trek universe, with current credits in seasons 3–4 of "Star Trek: Discovery," and more to come. He merges his passion for genetics and evolution with science-fiction by teaching biology concepts using depictions from Star Trek in the classroom, in online videos and in presentations at conventions. Additionally, Dr. Noor published a book via Princeton University Press that uses examples from Star Trek to teach real-world principles in genetics and evolution, called "Live Long and Evolve: What Star Trek Can Teach Us About Evolution, Genetics, and Life on Other Worlds."  Dr. Noor will do a book signing after the movie and books will be available for purchase.
SCIENCE STATIONS (5:30–7PM)
Imagining Life
"Exploring the Universe: Imagining Life" is a hands-on activity in which guests imagine and draw an extreme environment beyond Earth, then invent a living thing that could thrive in it. Guests learn that NASA scientists study extremophiles on Earth to imagine the variety of life that might exist elsewhere, and make predictions about where to look for it.
Star Trek Matching Game
Museum guests will test their knowledge by matching the crew with their original statements, uniforms and genetic identity.
Shrinky Dink Ornaments
Color a holiday Star Trek ornament and watch it shrink before your eyes!
The Wonder of Whales
Can you imagine swimming with a whale? Experience the next best thing as you stand beneath five enormous whale skeletons. Learn about their histories, what life is like for them in our oceans and even how dogs are helping to protect them.
---
MUSIC (5:30–7PM)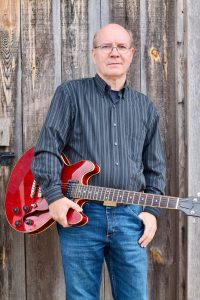 William Woltz (voice, guitar, mandolin) is a North Carolina native who's all over the map musically. He grew up loving both the Beatles and Buck Owens, and has studied jazz and classical guitar. Over the last four decades he has played a lot of blues, beach music and singer/songwriter material as well as playing in the pit orchestra for community theater productions. Will performs with Sara Monroe and Jim Loos in the trio Loos Change, based in Raleigh, and violinist and songwriter Angela DiPaolo.
---
FOOD & DRINK
Enjoy a Pulled Pork Sandwich with Slaw, a Greek Salad, hot dogs, giant cookies (chocolate chip, sugar and oatmeal), chips and rice krispie treats.  Sodas will also be available.