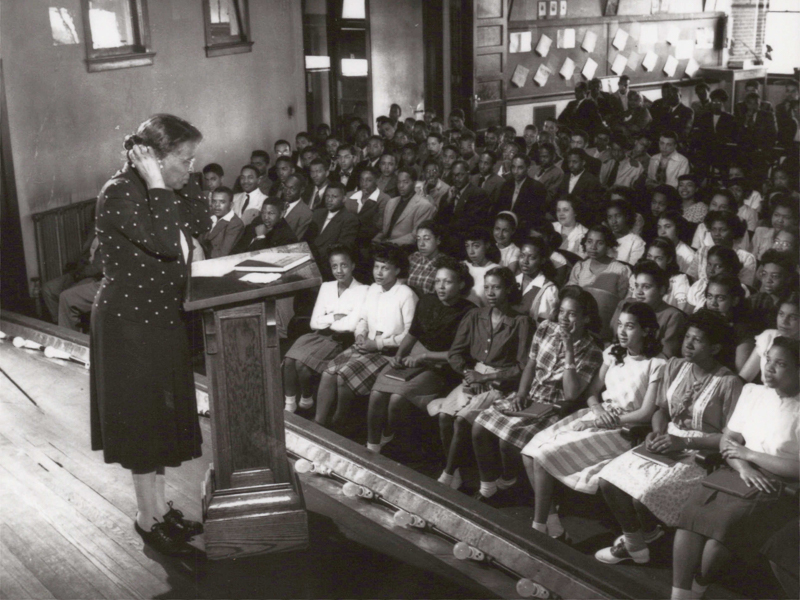 Dr. Charlotte Hawkins Brown, Palmer Memorial Institute and the February One Sit-ins
Tanesha Anthony, Site Manager, Charlotte Hawkins Brown Museum
Dr. Charlotte Hawkins Brown, founder and long-time president of Palmer Memorial Institute, was a pioneer, visionary, educator and activist. While she stood on the front lines as a master orator and pressed for equality among races, she used education as another way to fight this good fight. The February One (Greensboro) Sit-ins took place just 10 miles away from Palmer. The movement had just recently ended with the integration of the Woolworth's lunch counter when Dr. Brown passed away in 1961. Although neither she nor Palmer students personally took part in the sit-ins, Dr. Brown left a remarkable legacy behind that her students and staff carried on with them. Join us as we learn more about Dr. Brown's impact on civil rights and Black education, and explore how her work continues to live on.
---
Live Virtual Presentation hosted by NC Museum of Natural Sciences' SECU Daily Planet Curator Chris Smith and the NC Department of Environmental Quality Office of Environmental Education and Public Affairs staff.
You can post questions in the YouTube chat or tweet questions to #LunchTimeDiscovery and mention @NorthCarolinaEE.
Brought to you by the NC DEQ Office of Environmental Education and Public Affairs and the NC Museum of Natural Sciences.