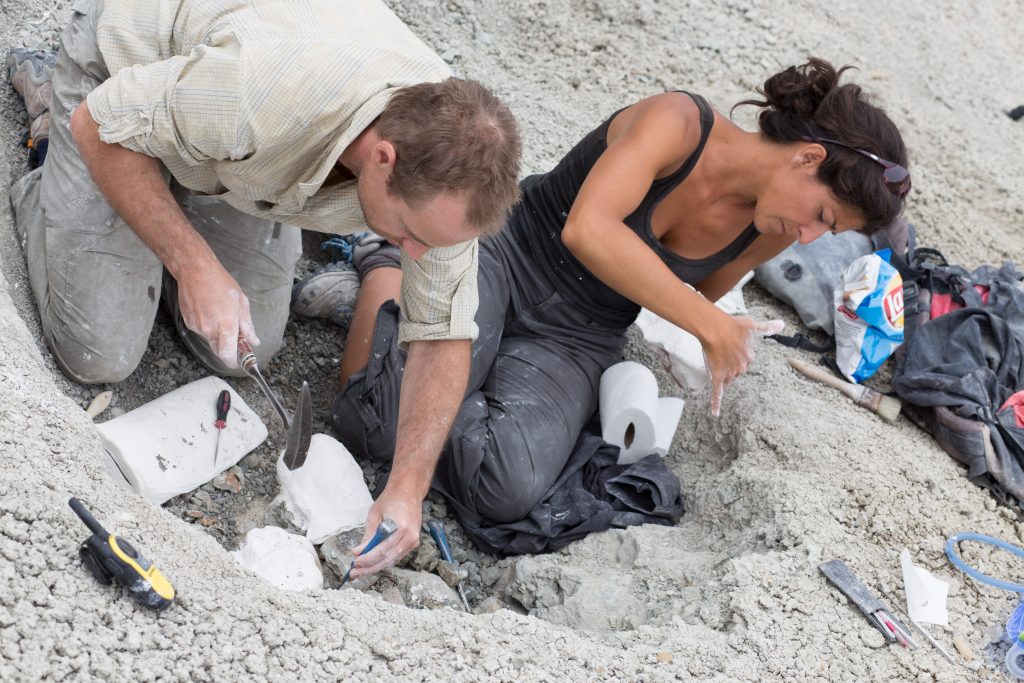 Join us online for a live video chat from a dinosaur quarry!
Paleontologist Dr. Lindsay Zanno will be live online from Utah where her team of scientists are searching rocks dating back to the Late Cretaceous around 96 million years ago. They hope to find fossils of orodromine dinosaurs, dinosaur egg sites, new meat-eating dinosaurs, and more.
Our live call will give you the chance to join the expedition, ask questions and interact with paleontologists in the field.
Join us for more updates from the dinosaur quarries on:
Science Tonight, June 10 at 7pm EDT on YouTube 
Lunchtime Discovery Series, August 4 at Noon EDT on YouTube