If you would like to be added to the waitlist, contact Jerry Reynolds at jerry.reynolds@naturalsciences.org.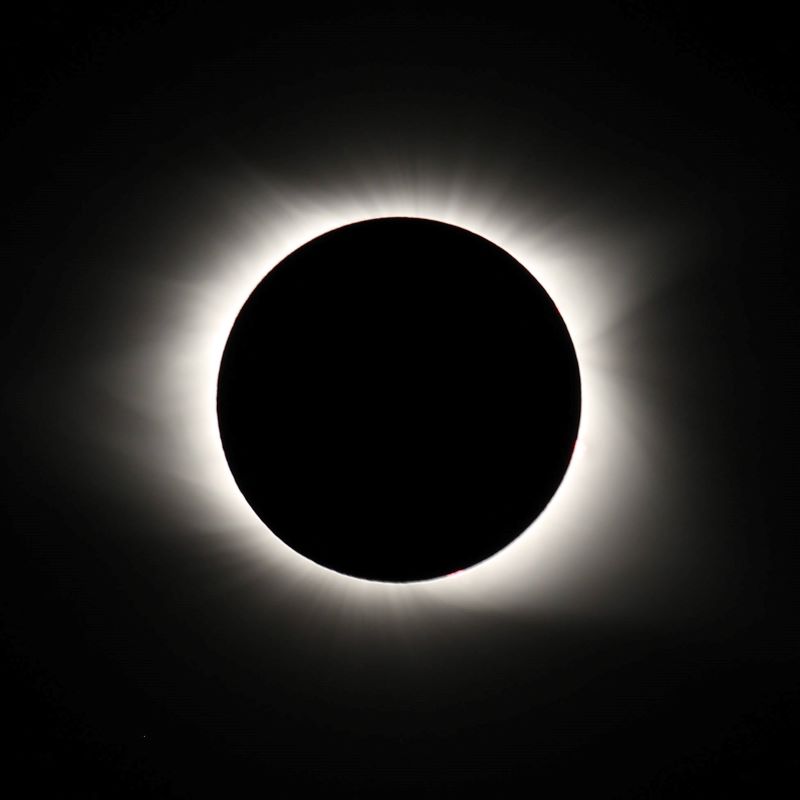 The Wildlife Experience That Will Eclipse All Others
The total solar eclipse on April 8, 2024, will captivate much of the United States with a path of darkness slicing through the middle of the North America continent beginning on the Mexican Pacific Coast near Mazatlán and exiting over the Island of Newfoundland. We plan to watch the eclipse from the beautiful Hill Country of Texas, joined by ten million bats, at Frio Bat Cave. Frio Bat Cave is home to one of the largest populations of Mexican free-tailed bats in the United States. This is a maternity cave where bats return each spring to mate and give birth to their pups. The cave is dead center in the path of the eclipse where we will have 4 minutes and 22 seconds of totality—long by solar eclipse standards. Weather permitting, we will be able to see the diamond ring effect, Baily's Beads, prominences in the solar chromosphere, and the solar corona. We will stick around after the eclipse to catch the spectacular emergence of millions of bats at sunset when they begin their nightly feeding on flying insects. And this is after four full days of experiencing the wonderful wildlife of southern Texas beginning in Aransas National Wildlife Refuge on the Gulf Coast. We may also have group observing sessions of Mars, Saturn and the Moon in the early morning, the Sun during the day, Jupiter in the early evening and/or other objects as time and weather conditions allow. From whooping cranes to Mexican free-tailed bats—this is one wildlife experience that will eclipse all others!
This exclusive 7-day wildlife experience is being offered to Museum members in partnership with EcoQuest Travel, with 20 years of experience leading exemplary wildlife tours worldwide.
What's Included:
All ground and boat transportation during the trip
All accommodations – based on double occupancy (single is available at an additional cost)
All tours within the scheduled itinerary
Meals, including gratuities, included throughout the trip except while in transit to/from Texas
Permits and State Park entrance fees
What's Not Included:
Round-trip airfare to Corpus Christi, Texas and return from Austin, Texas
Alcoholic beverages
Gifts and items of a personal nature
Travel insurance
For a detailed itinerary with registration information, contact Jerry Reynolds at jerry.reynolds@naturalsciences.org.