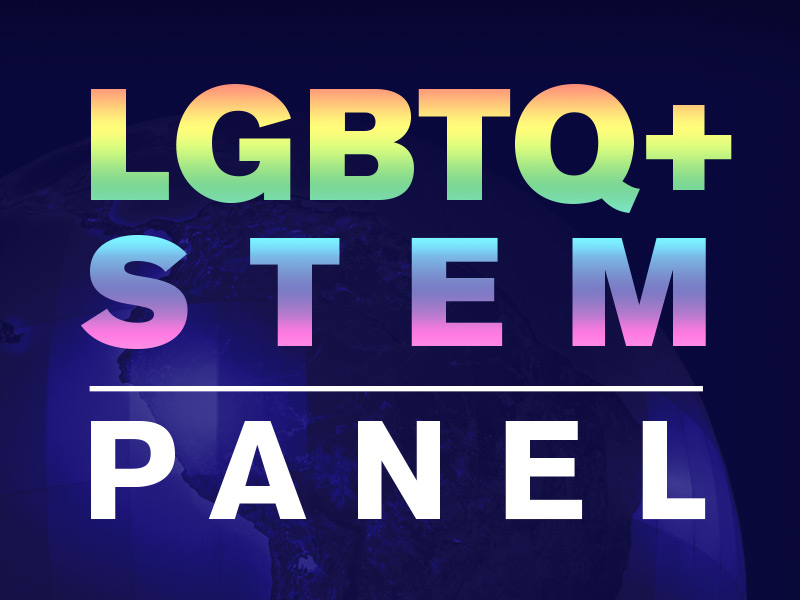 In recognition and celebration of Pride Month, join us virtually to listen to the experiences of LGBTQ+ professionals in STEM. The panelists will share their personal paths into a career in science and the role of mentors, as well as challenges and successes. This event aims to raise the visibility of LGBTQ+ people in science and to celebrate diversity in STEM.
About Our Panelists
K. Ren Rende was born in Pittsburgh, Pennsylvania and raised in Morrisville, North Carolina. They attended North Carolina State University where they earned a bachelor's degree in Plant Science. After working in environmental education for a number of years, they received their master's degree in multimedia journalism with a focus on science communication from the University of Miami. Ren spent many years as a practicing journalist before transitioning into a role as a science communication educator at the North Carolina Museum of Natural Sciences. Ren is currently finishing their PhD in the Learning and Teaching STEM program at North Carolina State University and will be joining the University of Nebraska at Omaha as an Assistant Professor of STEM–Technology Education in the Summer of 2022.
Dr. Carlos J. Valle Díaz was born and raised in Puerto Rico for three decades. He got his bachelor's degree in chemistry (2009) and PhD in analytical chemistry (2017) at the University of Puerto Rico Río Piedras. Working at an atmospheric chemistry lab, his thesis project was related to evaluating the impact of long-range transported African dust on the cloud physics and chemistry at El Yunque National Rainforest (Luquillo, Puerto Rico).
Carlos moved to North Carolina in 2016 to pursue his career as an educator. He taught chemistry full-time at Coastal Carolina Community College, and is now working on a part-time basis while he develops his career as a science communicator through his YouTube channel, "AirPsych," where topics related to the atmospheric sciences are discussed.
He did not have an LGBTQ+ role model growing up in academia, but life shifted its course for him to be a role model for students at the college and for everyone else as a science communicator in social media. As a proud Latino and gay individual, Carlos hopes to inspire others like him to pursue a career in STEM.
Erin Apple (she/her) is an NC Certified Environmental Educator with a background in natural resource management. She studied Wildlife Biology at NC State University's College of Natural Resources and has worked for various State and County parks facilities across North Carolina since graduating in 2013. Currently, Erin serves as Coordinator of Youth Programs at the NC Museum of Natural Sciences, where she manages the Museum's teen volunteers, Girls in Science, and other middle and high school programs.
---
Live Virtual Presentation hosted by NC Museum of Natural Sciences' SECU Daily Planet Curator Chris Smith and the NC Department of Environmental Quality Office of Environmental Education and Public Affairs staff.
You can post questions in the YouTube chat or tweet questions to #LunchTimeDiscovery and mention @NorthCarolinaEE.
Brought to you by the NC DEQ Office of Environmental Education and Public Affairs and the NC Museum of Natural Sciences.