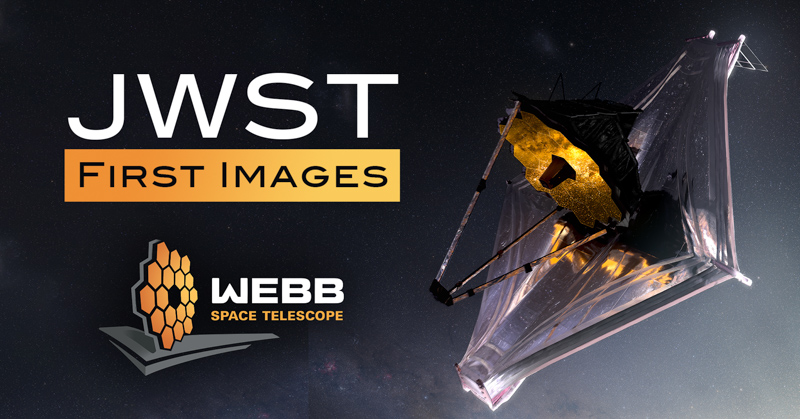 We are counting down to July 12, 2022 when NASA's James Webb Space Telescope, a partnership with ESA (European Space Agency) and the Canadian Space Agency, will release its first full-color images and spectroscopic data.
Join us for a dramatic reveal and fun celebration of these images with our NASA JPL Solar System Ambassadors and folks from the Raleigh Astronomy Club!
The Museum will open its doors at 5:30 pm and the presentations will begin at 6:00 pm.
This event is FREE.
We will also be LIVESTREAMING the program.  You can watch here:
---
Descubrimiento de las primeras imágenes del Telescopio Espacial James Webb
Hemos comenzado la cuenta atrás para el 12 de julio del 2022, ya que el Telescopio Espacial James Webb de la NASA, en colaboración con la ESA (Agencia Espacial Europea) y la Agencia Espacial Canadiense, lanzará sus primeras imágenes a todo color además de los datos espectroscópicos obtenidos.
¡Únete a nosotros para la gran revelación de las imágenes mientras lo celebramos de manera divertida con nuestros amigos los Embajadores del Sistema Solar de JPL de la NASA y los integrantes del Club de Astronomía de Raleigh!
El Museo abrirá sus puertas a las 5:30 pm y la charla comenzará a las 6pm. No te puedes perder las actividades que hemos preparado para esta ocasión histórica
NOTA: Este evento es GRATUITO y enteramente en INGLÉS.